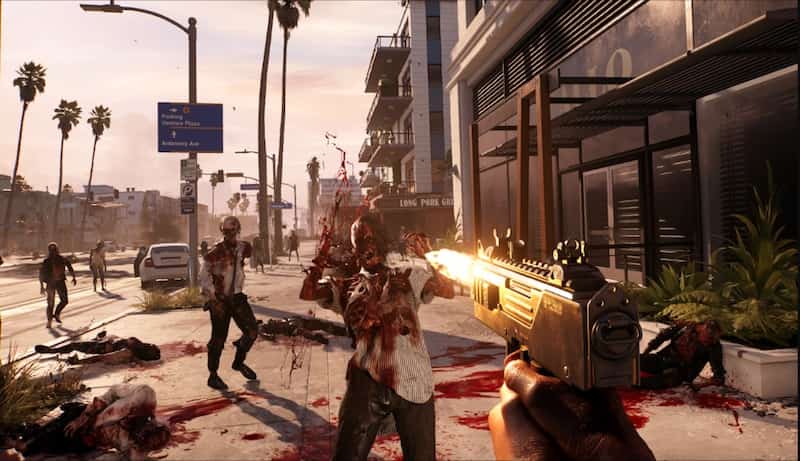 Dambuster Studios has released a fresh look at Dead Island 2 for you to feast your eyes on, this time looking at a detailed gameplay segment that involves Dani, one of the game's Slayers, battling zombies across Beverly Hills and Bell-Air.
Seen below, the Dead Island 2 gameplay footage pulls no punches when it comes to blood and gore, with zombies having their heads stomped, blown up by grenades or having a bladed shoved through their temple. Clearly there's no end to the amount of ways you can dispatch the undead while having fun doing so.
Related Content – Sony PS5 Complete Guide – Everything Explained About PlayStation 5 For New Owners In 2023
Dead Island 2 takes place in a zombie-infested Los Angeles, taking players from the blood-stained suburbia of Beverly Hills to the promenade of Venice Beach. Each of the six Slayers is fully customisable in terms of abilities, and possess unique personality and dialogue to boot.
Dead Island 2 is scheduled for release on April 21, 2023 for PS4, PS5, PC, Xbox Series X/S and Xbox One.