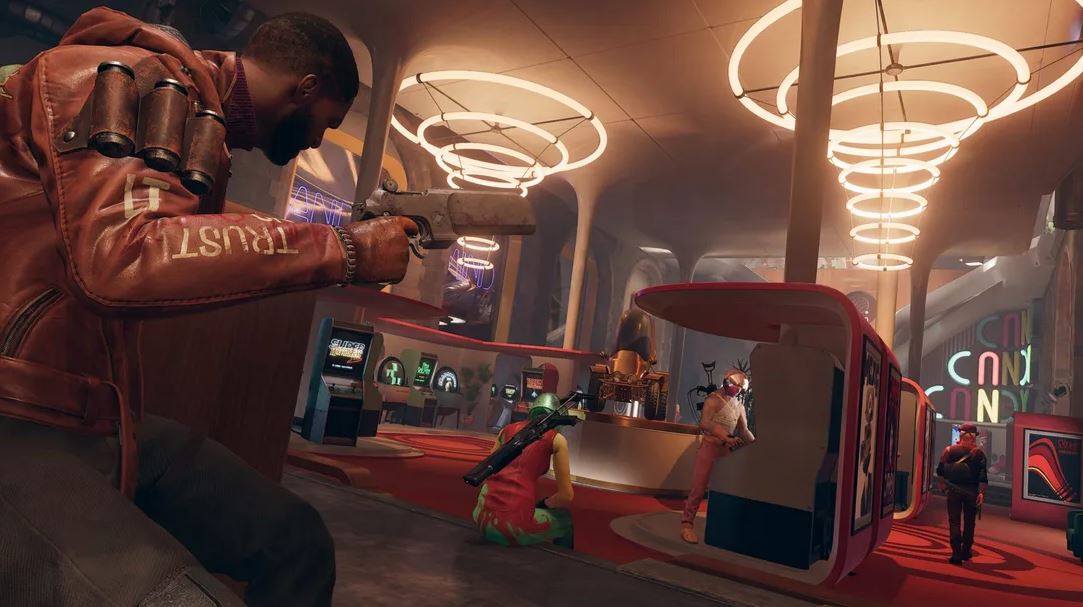 A bunch of Deathloop previews have just gone live, and as a result, we are now seeing a bunch of new gameplay emerge, which we have compiled below, alongside some new details from the PlayStation Blog.
Deathloop begins with Colt starting the day quipped with his jacket, a rusty SMG, and a hangover. The goal is to explore the island, obtaining better weaponry and unique powers. There are two loopholes to the deathloop, which you can discover. One allows you to carry over certain things between loops, with the other allowing a unique sping on respawns, letting you get three Reprises per loop allowing you to collect all the items you dropped upon death from your dead body.
The game isn't a traditional 24-hour loop, instead, there are four distinct time periods across the 24 hour day, with different stories and activities playing out in each of the game's districts at different times of the day. You can switch between these freely, but they will have repercussions.
You can eavesdrop on conversations, find hidden paths to help you complete your objectives, and use tools to hack equipment like turrets.
You can see some of the collected gameplay below from the previews:
Deathloop releases for PS5 on September 14, 2021.
Source – [PlayStation Blog, Easy Allies, Spawn On Me, VGC, GamesRadar, Gamespot]