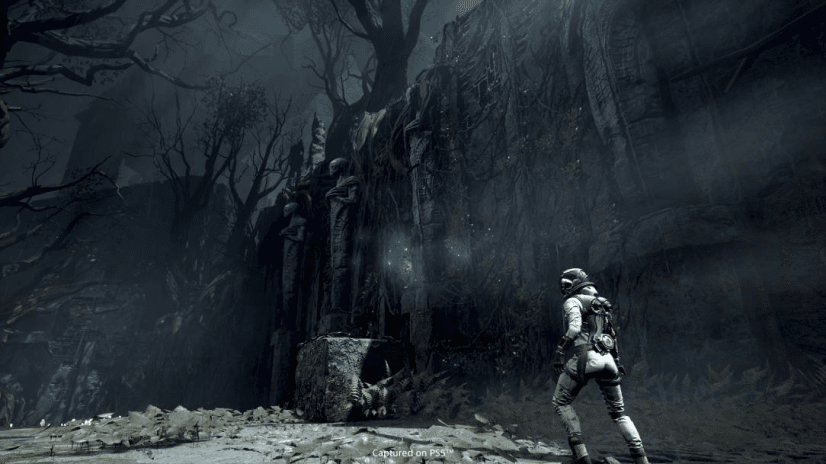 The official PlayStation website has uploaded a bunch of new pages for upcoming PS5 titles, among which includes Gran Turismo 7 and Returnal. In particular, it champions the PS5's 3D audio and DualSense haptic feedback for both games and how it will help immerse players further into the experience.
Gran Turismo 7 And Returnal PS5 Details Revealed On Official Site
First up is Gran Turismo 7, which the website highlights a number of technical features available thanks to the PS5 and its meaty innards. For starters, there's the SSD, which allows players to 'select from a huge variety of cars with no load times,' while the DualSense controller's haptic feedback lets you 'experience the feeling of tire contact with the road.'
Meanwhile, the Tempest 3D Audio allows you to 'sense the position of other cars and drivers around you,' and performance wise GT7 is targeting 60 FPS and supports ray-tracing, 4K and HDR.
Sony also spills some details on Returnal, highlighting the need to carefully manage equipment and resources as you'll be seen back to the beginning of the game if you die. Like GT7, Returnal will boast fast load times thanks to the SSD, with 'instant load speeds that won't leave you waiting to restart after you die.'
Piece together fragments of Selene's memories as she seeks out answers.

Forge a personal connection with the planet as you explore its constantly evolving and decaying terrain.
The DualSense also comes into play, with adaptive triggers allowing you to 'switch instinctively between firing modes by using a single adaptive trigger,' while the haptic feedback gives players the chance to 'sense in-game actions big and small.'
[Source – PlayStation Website via ResetEra]