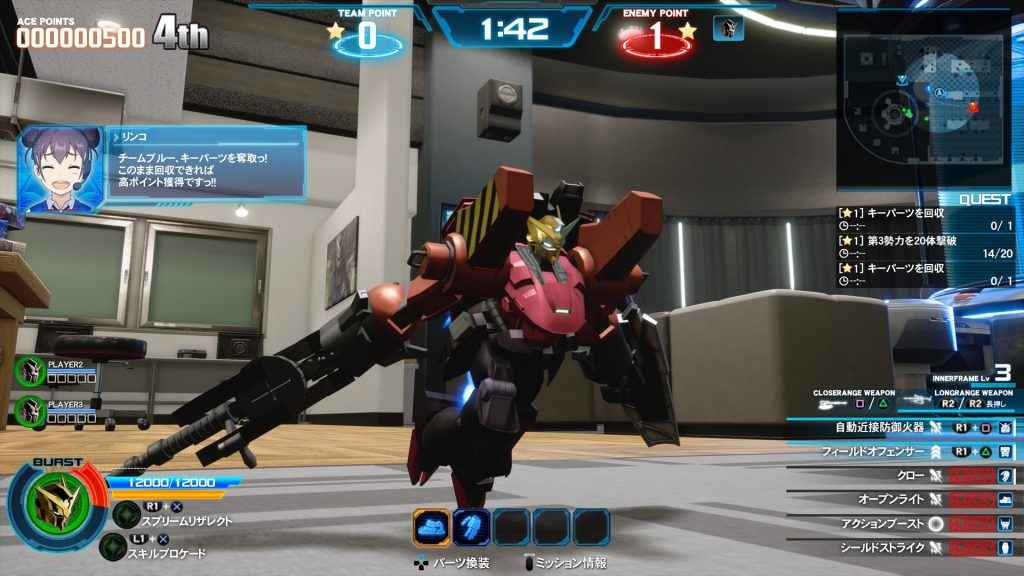 You can jump on the New Gundam Breaker PS4 beta if you live in Japan, or have a Japanese PSN account, starting today. Running until June 20, players will be able to stress test the servers and dive straight into the fourth game in Bandai Namco's hack 'n' slash game ahead of release.
We're still waiting to hear whether they'll be a New Gundam Breaker PS4 beta in the US or Europe. It launches in both territories on June 22, 2018 and one day earlier in Japan.
In the game, players will be hacking and slashing their way through hundreds of Gunplas and bosses. You'll be gathering Gunpla weapon and armor parts and creating your own suits to fit your own play-style.
New Gundam Breaker also has a three-player co-op mode where you can team up together in mission to gather more Gunpla parts then your opponent. We'll let you know as soon as we do if the beta is coming to North America and Europe!