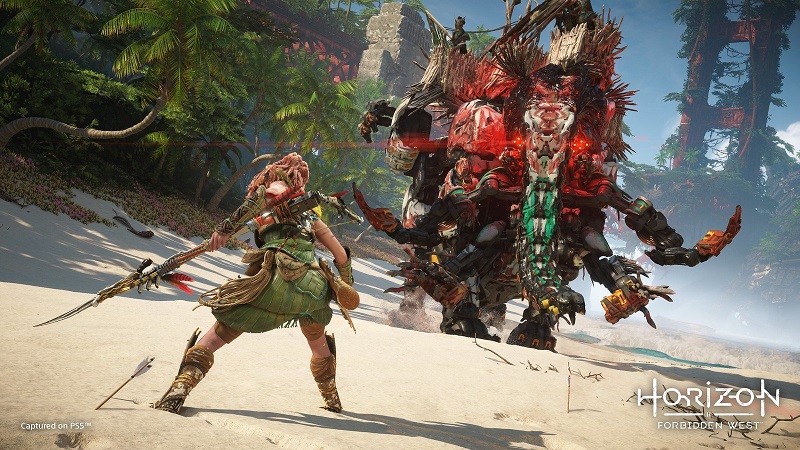 Horizon Forbidden West developer Guerilla Games is currently hard at work to ensure the game meets its February release. Thankfully though, that didn't stop them from being able to put together a small teaser for The Game Awards 2021, that showed off more gameplay and some new terrifying machines Aloy will face.
The new trailer has Aloy narrating throughout, while also showing off more combat and a new cobra machine that looks to be far bigger than it has any right to be.
You can check out the new trailer for Horizon Forbidden West, coming to PS5 and PS4 for yourself, here:
Horizon Forbidden West is one of the most anticipated games for PlayStation players, for many it could even have been the reason behind their PS5 purchase. At this point, the release is so close.
Hopefully we won't be seeing any more delays, and can get our hands on Aloy's next adventure when it launches on February 18, 2021.
Source – [YouTube]