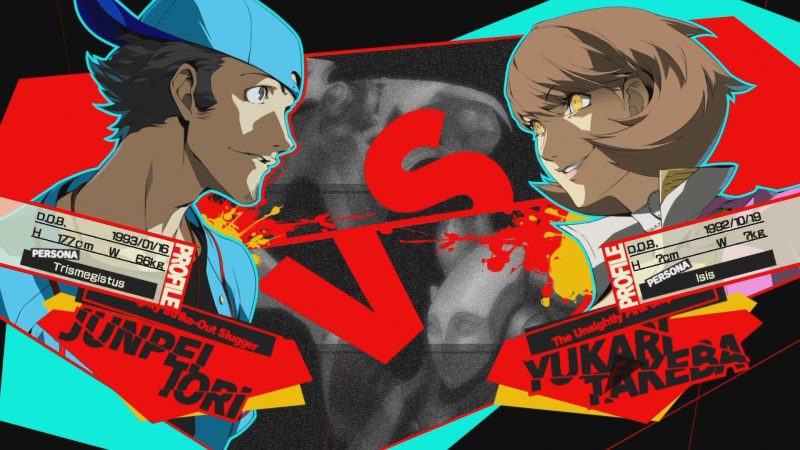 Persona 4 Arena Ultimax sees the return of a beloved PS3 classic onto modern platforms, with a PS4 launch coming on March 17, 2022.
After just recently being announced, we've gotten our first new trailer which includes a much more in-depth look at the action packed fighting gameplay you'll be able to expect.
You take control of your favourite characters from Persona 4 Golden to combat evil shadows in the P-1 Climax, in these spectacle driven, intense fights.
Along with that, you'll also be able to experience the continuation of the story from Persona 4 Golden.
You can check out the new trailer for Persona 4 Arena Ultimax coming to PS4 this March 17, 2022 for yourself, here:
Atlus has also announced the Midnight Channel Collection, which will include both Persona 4 Golden and Persona 4 Arena Ultimax, though that is unfortunately only available to those on Steam.
A collection like that would be much appreciated by fans on the PlayStation side as well surely, although that would require Persona 4 Golden coming to PS4 in the first place.
For now, you can check out a breakdown of what'll be included with Persona 4 Arena Ultimax when you buy the game digitally: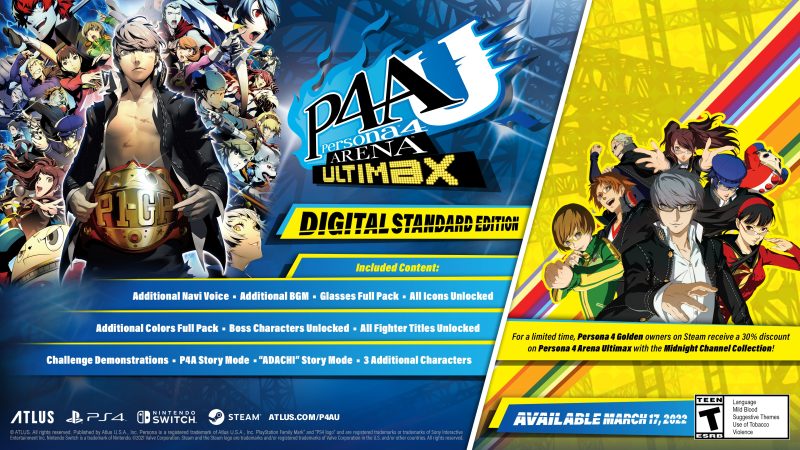 Source – [Atlus]