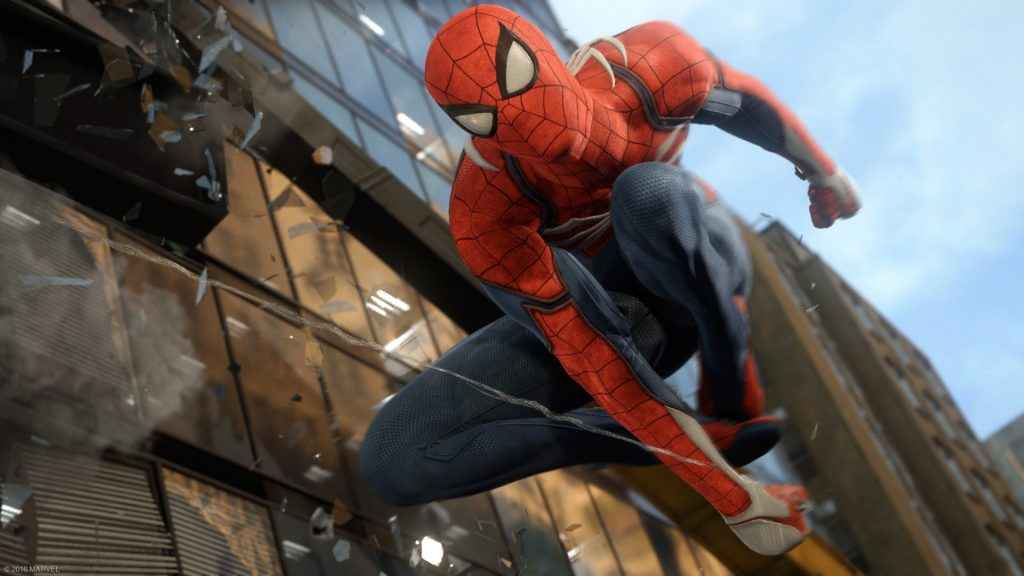 2017 has been a great year for games, and with a host of new PS4 games coming out in 2018 we're getting very excited!
If you're looking for the best PS4 games out now, then check out the likes of Horizon Zero Dawn, Uncharted 4 and Persona 5, but if you're looking ahead to the new PS4 games in 2018 then we've got five that have to be on your radar.
New PS4 Games Coming Out In 2018
1.The Last of Us Part 2
Following the debut of Naughty Dog's latest IP, The Last of Us, Part II is shaping up to be one of the must-have PlayStation 4 games on 2018. We won't spoil it if you haven't played the first game, but check out The Last of Us review for more details if you want to know more.
In The Last of Us Part 2, gameplay resumes five years after the end of the first game. We can look forward to the return of Ellie of Joel, and a host of brand-new characters topped off in a universe that will look even more stunning on PS4 Pro.
Check out the latest The Last of Us Part 2 trailer.
2. Monster Hunter World
Among the new PS4 games coming out in 2018, Monster Hunter World sits high on the list of our most anticipated titles. This will be the first time in Capcom's Monster Hunter series that the game has made it to a main PlayStation console, and judging by the footage so far it's going to be an epic adventure.
Set in a stunning open-world environment, players will find themselves hunting down and capturing or killing huge monsters with a range of weapons. Don't expect it to be easy though: the Monster Hunter franchise is renowned for being tough, requiring players to use the right equipment and skills to become the best hunter.
Check out the trailer.
Three More PS4 Games To Look Forward To In 2018
3. Red Dead Redemption 2
Is there a gamer on the planet not looking forward to the return of Rockstar's Wild West adventure? In typical Rockstar fashion, we still don't know much about the second game in the Red Dead Redemption series, other than we'll be able to ride about on horseback as an outlaw named Arthur Morgan.
As well as a single-player campaign, there'll be online multiplayer option, and no doubt an epic adventure around every corner. Whatever Rockstar touches turns to gold, so we're expecting RDR2 to be up there as one of the biggest-selling games of 2018.
4. God of War
The God of War series from Sony Santa Monica has been blowing away gamers since 2005. It's always been at the cutting-edge of visuals on PlayStation consoles, so on PS4 Pro it's simply going to be epic! Out of all the new PS4 games coming out in 2018, the return of Kratos sends a shiver up our spines.
Built from the ground-up exclusively for PS4, God of War will focus solely on a single-player campaign as Kratos wields his magical battle axe taking down hordes of monsters. It's also going to be very interesting to see how Ready at Dawn incorporates Kratos' son, Atreus, who we'll also be able to play as to help solve puzzles and traverse the environment.
Check out the latest trailer.
Ending With A Game For Super-Heroes
5. Spider-Man
Dozens of video games have featured Spider-Man over the years, though we've yet to see a game that has blown us away featuring the high-scaling superhero. The exciting thing about Spider-Man on PS4 is that it's exclusive to the console and it's in development by Insomniac Games who have years of experience on titles such as Resistance and Ratchet & Clank.
The initial trailers have looked nothing short of stunning, with the scene set perfectly across New York City. Combat looks awesome with Spidey moving around the environment slinging his web and dispatching criminals like a pro.
Watch the trailer.
There's so much more to look forward too throughout 2018 with PS4 games like Anthem, Days Gone, Far Cry 5 and Skull and Bones all demanding our attention.
Which new PS4 games coming out in 2018 are you excited about?
Let us know in the comments below, and keep an eye on the PlayStation Store throughout 2018!