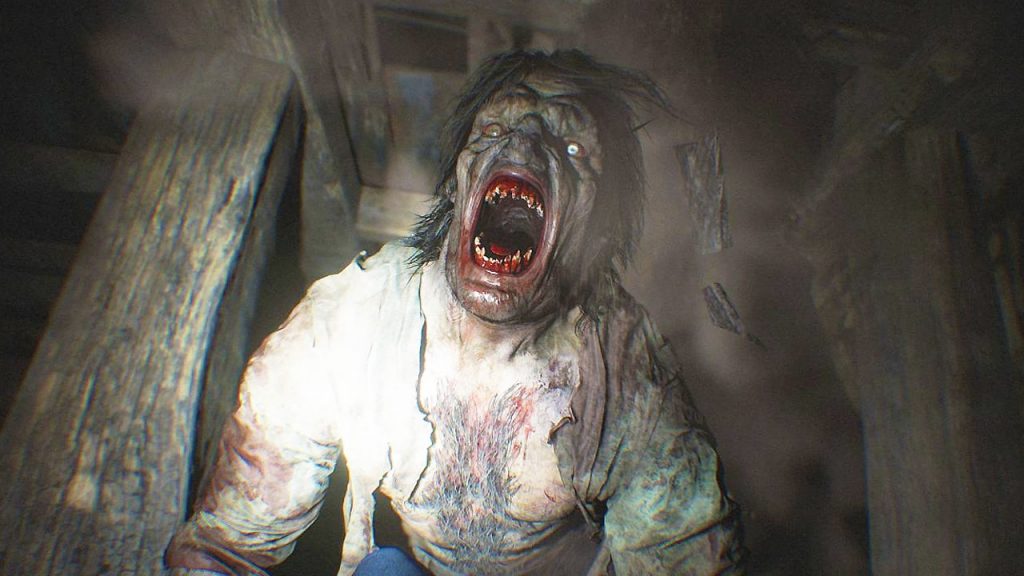 The latest issue of Famitsu magazine has dropped off a fresh batch of new details on the upcoming Resident Evil Village (or Resident Evil 8, as a lot of people call it), including a few snippets on Chris Redfield's role in the game.
New Resident Evil Village Details
The main points were translated by Alex Aniel, who is a long-time and highly respect member of the Resident Evil community.
First up, returning character Chris Redfield is confirmed as the person who delivers Ethan Winters to the game's titular village. Ethan is unconscious during this time, and upon waking up, must traverse a long path to reach the settlement itself.
There's also a screenshot of a group of (presumed) villagers holding hands in a circle and praying, surrounded by 'dangerous' creatures. It all looks very cult-like. Another showcases a village wearing trench coat that is speculated to be a merchant.
Elsewhere, Mia's picture book may hold the key to solving the game's plot, as it tells a similar story to what Ethan experiences during the village. There's also a mysterious old female shaman wielding a skull staff that is set to play a different role to the person in the trench coat.
Resident Evil Village is due out in 2021 for PS5, PC and Xbox Series X/S, with the possibility of a PS4 and Xbox One version in the works.
[Source – Alex Aniel on Twitter]