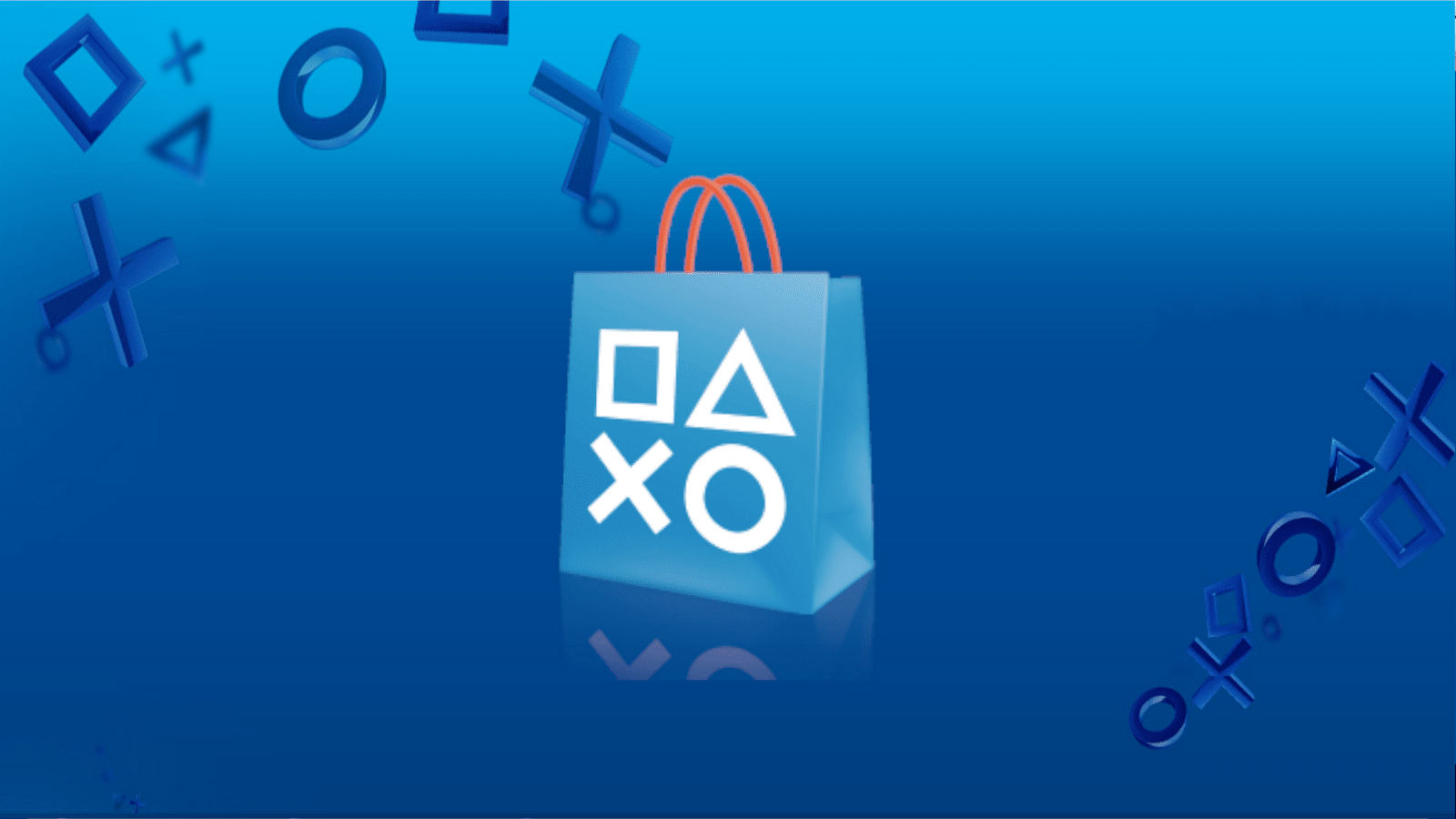 Sony UK has unboxed a fresh PS Store sale ahead of the release of the PS5 next week, discounting an absolute boatload of PS4 games. After all, thousands of titles are backwards compatible with the next-generation console, so why not grab some bargains while you can?
UK PS Store Sale Now Live, Get Amazing Bargains On PS4 Games
See below for the full list. See anything you fancy?
Adk Damashii PS4 £4.19
Alekhine's Gun PS4 £2.39
Ape Escape 2 PS4 £3.99
Art Of Fighting Anthology PS4 £4.19
Assassin's Creed III Remastered PS4 £15.99
Assassin's Creed IV Black Flag — Standard Edition PS4 £7.99
Assassin's Creed The Ezio Collection PS4 £15.99
Astro Bot Rescue Mission PS4 £12.99
A Way Out PS4 £8.74
Batman: Arkham Collection PS4 £15.99
Batman: Arkham VR PS4 £7.99
Bear With Me: The Complete Collection PS4 £4.79
Bear With Me: The Lost Robots PS4 £1.59
Beast Quest PS4 £3.74
Beyond: Two Souls PS4 £8.24
Black Clover: Quartet Knights Deluxe Edition PS4 £8.47
Blood And Truth PS4 £12.94
Bloodborne: Game Of The Year Edition PS4 £12.89
Blood Bowl 2 PS4 £2.39
Blood Bowl 2: Legendary Edition PS4 £4.99
Bound By Flame PS4 £1.79
Bravo Team PS4 £8.24
Call Of Cthulhu PS4 £8.74
Captain Tsubasa: Rise Of New Champions PS4 £26.99
Captain Tsubasa: Rise Of New Champions – Deluxe Edition PS4 £45.49
Cars 3: Driven To Win PS4 £11.99
Chess Ultra PS4 £3.49
Chimparty PS4 £7.99
Chronus Arc PS4 £5.99
Dark Souls III PS4 £11.24
Dead Alliance: Multiplayer Edition PS4 £2.39
Dead Alliance PS4 £3.74
Dead Rising 4: Frank's Big Package PS4 £8.99
Dead Rising Triple Bundle Pack PS4 £11.99
Deployment PS4 £2.37
Descenders PS4 £12.99
Déraciné PS4 £8.24
Everybody's Golf PS4 £8.99
Everybody's Golf VR PS4 £8.24
Everybody's Tennis PS4 £3.99
Everything PS4 £3.59
Fantavision PS4 £1.99
Far Cry New Dawn PS4 £12.99
Farming Simulator 19 — Premium Edition PS4 £44.99
Farpoint PS4 £7.99
Fatal Fury Battle Archives Vol.2 PS4 £4.19
Firewall Zero Hour Digital Deluxe Edition PS4 £14.99
Firewall Zero Hour PS4 £9.99
Flockers PS4 £2.99
Frantics PS4 £7.99
Fu'Un Super Combo PS4 £4.19
Garou: Mark Of The Wolves PS4, PSVita £4.19
Gauntlet: Slayer Edition PS4 £3.99
Genesis Alpha One PS4 £8.74
God Of War III Remastered PS4 £7.99
Going Under PS4 £12.79
Golf With Your Friends PS4 £9.59
Gorogoa PS4 £4.79
Gran Turismo Sport PS4 £7.99
Gravity Rush 2 PS4 £12.99
Gravity Rush Remastered PS4 £8.24
Guilty Gear Xrd -Sign- PS4 £7.99
Hasbro Family Fun Pack PS4 £8.99
Heavy Rain PS4 £8.24
Here They Lie PS4 £6.39
Hidden Agenda PS4 £7.99
Hustle Kings VR PS4 £6.39
Immortal Legacy: The Jade Cipher PS4 £7.99
Indie Bundle: Shiness And Seasons After Fall PS4 £3.59
Infamous First Light PS4 £5.63
Infamous Second Son Legendary Edition PS4 £10.74
Infamous Second Son + Infamous First Light PS4 £10.74
Jak 3 PS4 £7.19
Jak And Daxter: The Precursor Legacy PS4 £7.19
Jak II: Renegade PS4 £7.19
Jak X: Combat Racing PS4 £7.19
Jojo's Bizarre Adventure: Eyes Of Heaven PS4 £7.19
Just Cause 3 PS4 £3.19
Killzone Shadow Fall And Season Pass Bundle PS4 £12.49
Killzone Shadow Fall PS4 £7.99
Kinetica PS4 £3.99
Knack 2 PS4 £8.99
Knack PS4 £4.79
Knowledge Is Power: Decades PS4 £7.99
Knowledge Is Power PS4 £7.99
La Cops PS4 £5.74
Lego Batman 3: Beyond Gotham Premium Edition PS4 £12.99
Lego City Undercover PS4 £12.99
Lego DC Super-Villains Deluxe Edition PS4 £15.99
Lego DC Super-Villains PS4 £15.99
Lego Harry Potter Collection PS4 £15.99
Lego Jurassic World PS4 £9.59
Lego Marvel's Avengers PS4 £11.09
Lego Marvel Super Heroes 2 Deluxe Edition PS4 £14.99
Lego Ninjago Movie Video Game PS4 £15.99
Lego Star Wars: The Force Awakens PS4 £11.99
Lego The Hobbit PS4 £15.99
Lego The Incredibles PS4 £15.99
Lego Worlds PS4 £10.74
Lethal VR PS4 £5.99
Lichdom: Battlemage PS4 £1.34
Littlebigplanet 3 PS4 £7.99
Little Nightmares Complete Edition PS4 £5.99
Lords Of The Fallen Complete Edition PS4 £3.74
Lords Of The Fallen PS4 £2.55
Masters Of Anima PS4 £2.39
Mega Man Legacy Collection 2 PS4 £4.79
Mega Man Legacy Collection PS4 £3.95
Mega Man X Legacy Collection 2 PS4 £7.99
Mega Man X Legacy Collection PS4 £7.99
Metal Slug 3 PS4, PSVita, PS3 £3.32
Metal Slug Anthology PS4 £5.59
Metal Slug XX PS4 £5.59
Moons Of Madness PS4 £12.49
Mudrunner PS4 £7.49 £5.99
Mudrunner — American Wilds Edition PS4 £10.49 £8.74
Mugsters PS4 £1.99
Mutant Year Zero: Road To Eden PS4 £11.59
My Time At Portia PS4 £12.49
Namco Museum Archives Vol 1 PS4 £7.99
Namco Museum Archives Vol 2 PS4 £7.99
Naruto Shippuden: Ultimate Ninja Storm 4 PS4 £7.99
Naruto Shippuden: Ultimate Ninja Storm 4 Road To Boruto PS4 £11.99
Naruto Shippuden: Ultimate Ninja Storm Legacy PS4 £9.59
New Gundam Breaker PS4 £15.99
Ninjin: Clash Of Carrots PS4 £1.59
Ni No Kuni II: Revenant Kingdom PS4 £9.99 £7.59
No Heroes Allowed! VR PS4 £8.24
One Piece Burning Blood — Gold Edition PS4 £11.99
One Piece Grand Cruise PS4 £3.99
Onimusha: Warlords PS4 £6.39
Overcooked: Gourmet Edition PS4 £6.39
Overcooked PS4 £3.24
Overlord: Fellowship Of Evil PS4 £2.99
Overruled! PS4 £3.99
PlayStation VR Worlds PS4 £9.99
Pure Pool PS4 £3.19
Pure Pool Snooker Bundle PS4 £3.71
Raging Justice PS4 £2.49
Rayman Legends PS4 £7.99
Revenant Saga PS4, PSVita £5.99
Rigs Mechanized Combat League PS4 £6.39
Rogue Galaxy PS4 £6.35
Romancing Saga 3 PS4 £11.75
Samurai Shodown VI PS4 £4.19
Samurai Shodown V Special PS4 £4.19
Scribblenauts Mega Pack PS4 £8.24
Scribblenauts Showdown PS4 £8.74
Seasons After Fall PS4 £2.39
Shadow Of The Colossus PS4 £7.49
Sherlock Holmes: Crimes And Punishments PS4 £9.89 £6.59
Shiness: The Lightning Kingdom PS4 £2.39
Sid Meier's Civilization VI PS4 £15.99
Sniper Ghost Warrior 3 Season Pass Edition PS4 £6.99 £4.19
Sniper Ghost Warrior Contracts And Sgw3 Unlimited Edition PS4 £15.99 £13.49
Sniper Ghost Warrior Contracts PS4 £12.99 £11.24
South Park: The Stick Of Truth PS4 £12.49
Space Hulk: Deathwing — Enhanced Edition PS4 £7.49
Space Hulk: Tactics PS4 £7.49
Space Hulk Bundle PS4 £10.49
Steep PS4 £7.99
Styx: Shards Of Darkness PS4 £4.79
Subnautica PS4 £15.99
Sword Art Online: Hollow Realization Deluxe Edition PS4, PSVita £9.59
Sword Art Online: Lost Song PS4 £7.19
Taiko No Tatsujin: Drum Session! PS4 £9.99
Team17 Indie Heroes PS4 £3.19
Team17 Trophy Hunters Pack PS4 £5.79
Tearaway Unfolded PS4 £3.99
That's You! PS4 £7.99
The Council — Complete Season PS4 £4.99
The Crew PS4 £6.59
The Division 2 — Standard Edition PS4 £8.24
The Escapists 2 PS4 £5.99
The Escapists 2 — Game Of The Year Edition PS4 £9.59
The Escapists PS4 £3.74
The Heavy Rain And Beyond: Two Souls Collection PS4 £11.19
The Inpatient PS4 £7.99
The Jak And Daxter Collection PS4 £12.20
The King Of Fighters '98 Ultimate Match PS4 £4.19
The King Of Fighters 'Collection: The Orochi Saga PS4 £4.19
The King Of Fighters 2000 PS4 £2.79
The King Of Fighters '97 Global Match PS4, PSVita £4.19
The Last Blade 2 PS4, PSVita £4.19
The Last Of Us: Left Behind (Standalone) PS4 £3.99
The Lego Movie Videogame PS4 £10.49
The Seven Deadly Sins: Knights Of Britannia PS4 £15.99
The Surge PS4 £3.99 £3.19
The Surge — Augmented Edition PS4 £6.24 £4.99
The Survivalists PS4 £15.99
The Technomancer PS4 £3.19
The Warriors PS4 £7.19
Tilt Brush By Google PS4 £11.99
Trackmania Turbo PS4 £9.99
Trials Rising — Digital Gold Edition PS4 £11.99
Tumble VR PS4 £3.99
Uncharted 2: Among Thieves Remastered PS4 £8.70
Uncharted 3: Drake's Deception Remastered PS4 £8.70
Uncharted: Drake's Fortune Remastered PS4 £8.70
Unravel PS4 £2.99
Until Dawn: Rush Of Blood PS4 £5.59
Vampyr PS4 £8.74
War Of The Monsters PS4 £3.99
Watch Dogs 2 PS4 £12.99
We Are The Dwarves PS4 £2.37
What Remains Of Edith Finch PS4 £4.79
Wheel Of Fortune + Jeopardy PS4 £12.79
Wild Arms 3 PS4 £6.35
Wipeout Omega Collection PS4 £8.99
Worms Battlegrounds + Worms W.M.D PS4 £7.49
Yooka-Laylee: Buddy Duo Bundle PS4 £15.99
Yooka-Laylee And The Impossible Lair PS4 £12.49
[Source – UK Hot Deals]