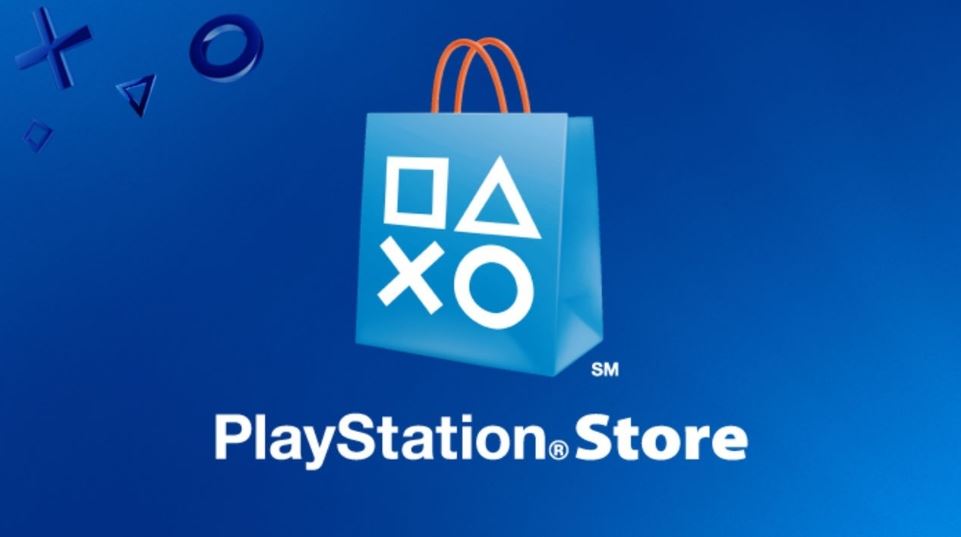 Prep your wallets folks, as a brand new sale has gone live over at US PlayStation Store, bringing with it a range of discounts across a variety of games. such as Borderlands 3, Tom Clancy's Ghost Recon: Breakpoint and many more besides.
It's worth bearing in mind that some of the discounts haven't quite gone live yet and are being phased in slowly, so if you don't see the cheaper prices immediately, just wait a few and they'll appear soon enough.
This US PlayStation Store sale is set to run from 29/10/2019 to 12/11/2019.
You can catch the full list below:
US PlayStation Store Sale – 29/10/2019
PS4 Discounts
20Xx PS4 $8.99 £7.01
1979 Revolution: Black Friday PS4 $11.99 £9.35 $3.59 £2.80
Bdsm: Big Drunk Satanic Massacre PS4 $19.99 £15.59
Beats Fever PS4 $17.99 £14.03 $16.99 £13.25
Black Paradox PS4 $14.99 £11.69 $4.49 £3.50
Blacksea Odyssey PS4 $12.99 £10.13 $3.89 £3.03
Bleed Complete Bundle PS4 $27.99 £21.83 $8.39 £6.54
Bleed — Deluxe Edition PS4 $30.49 £23.78 $9.14 £7.13
Blindfold A Vérité VR Experience PS4 $1.99 £1.55 $0.99 £0.77
Borderlands 3 Deluxe Edition PS4 $63.99 £49.91
Borderlands 3 Super Deluxe Edition PS4 $89.99 £70.19
Chasm PS4 $11.99 £9.35
Day D Tower Rush PS4 $4.19 £3.27 $2.09 £1.63
Dollhouse PS4 $19.99 £15.59 $15.99 £12.47
Doodle Devil&Portal Of Evil: Stolen Runes PS4 $3.19 £2.49
Dragooned PS4 $4.49 £3.50
Dragooned PSVita $4.49 £3.50
Earthfall Deluxe PS4 $29.99 £23.39
Earthfall PS4 $19.99 £15.59
Fall Of Light — Deluxe Edition PS4 $26.99 £21.05 $8.09 £6.31
Generation Zero PS4 $29.99 £23.39
Glass Masquerade PS4 $11.99 £9.35 $5.99 £4.67
Gnomes Garden 3: The Thief Of Castles & Portal Of Evil PS4 $3.19 £2.49
Golem Gates PS4 $24.99 £19.49 $12.49 £9.74
Gravity Badgers PSVita $0.99 £0.77 $0.69 £0.54
Machikignhts -Blood Bagos- PS4 $11.99 £9.35
Monster Slayers PS4 $14.99 £11.69 $4.49 £3.50
Nekopara Vol.1 PS4 $8.99 £7.01
Nekopara Vol.2 PS4 $8.99 £7.01
Nekopara Vol.3 PS4 $11.99 £9.35
Rise Of Insanity PS4 $9.74 £7.60
S.O.N PS4 $7.49 £5.84
Shikhondo — Soul Eater PS4 $13.99 £10.91 $4.19 £3.27
Skylight Freerange 2: Gachduine PS4 $5.99 £4.67
Skylight Freerange 2: Gachduine PSVita $5.99 £4.67
Skylight Freerange PS4 $4.49 £3.50
Skylight Freerange PSVita $4.49 £3.50
Slayaway Camp: Butcher's Cut — Deluxe Edition PS4 $24.99 £19.49 $7.49 £5.84
Super Blood Hockey PS4 $14.99 £11.69 $7.49 £5.84
The Coma: Recut — Deluxe Edition PS4 $23.99 £18.71 $7.19 £5.61
Tom Clancy's Ghost Recon Breakpoint Gold Edition PS4 $69.99 £54.59
Tom Clancy's Ghost Recon Breakpoint PS4 $47.99 £37.43
Tom Clancy's Ghost Recon Breakpoint Ultimate Edition PS4 $83.99 £65.51
Unexplored Unlocked Edition PS4 $14.99 £11.69 $7.49 £5.84
Verlet Swing PS4 $14.99 £11.69 $7.49 £5.84
Welcome To Hanwell PS4 $5.99 £4.67 $4.49 £3.50
Wonder Boy Returns Remix PS4 $11.99 £9.35
Source: Official US PlayStation Store