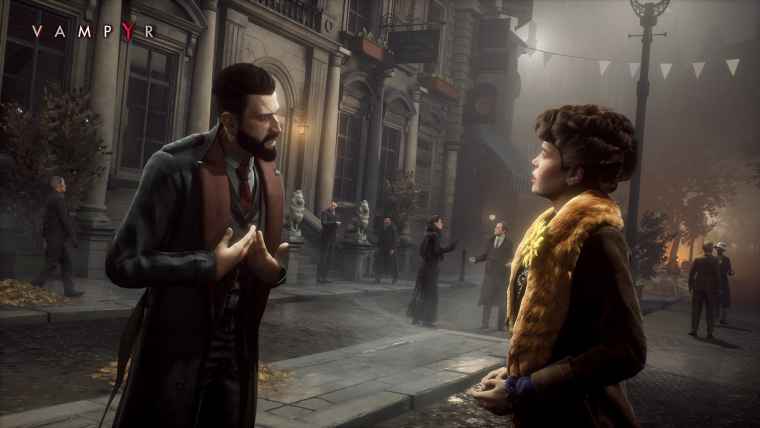 DONTNOD Entertainment and Focus Home Interactive have released a new Vampyr patch that addresses a handful of bugs.
Naturally, we've got the full changelog below for you to sink your teeth into:
New Features
The Recovering Icon is now properly displayed when a citizen is healing
Fixes
During the cutscene between Dorothy and Darius, Dorothy will now properly be shown. A new playthrough is needed for this.
Fixed an issue where Sean Hampton was stuck in a chair while reloading during certain dialogues.
Fixed an issue where spoiler characters would incorrectly spawn.
Fixed an issue where Tom Watts's sidequest would be blocked while performing a medical checkup mid-choice
Fixed an issue where players were able to escape the map in Southwark
Optimised the in-game menus
Fixed an issue where in-game and in-menu serum icons were inverted.
Fixed an issue where Camelia's dialogue would stay locked, even with all hints unlocked.
Various other fixes
Additionally, DONTNOD have also promised that much larger more substantial patches will be arriving in the coming months for Vampyr.
Source: Focus Home Interactive