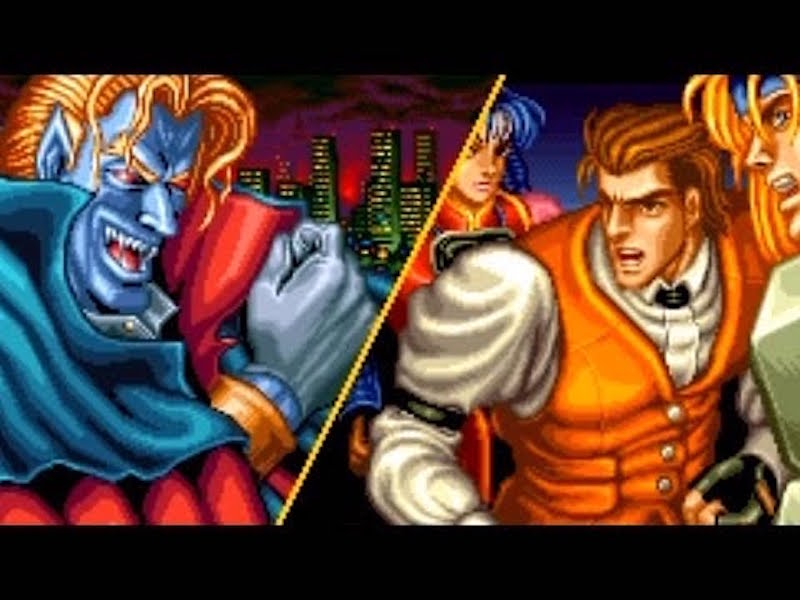 The studio behind the Pazer Dragoon reboot, Forever Entertainment, has inked a deal with G-Mode to produce a full remake of the 1993 beat-'em-up Night Slashers.
While platforms have yet to be announced, Night Slashers is going to be hitting all major systems, so with that in mind it'll likely be launching for PS5, PS4, PC, Switch, Xbox Series X/S, and Xbox One.
Forever Entertainment has its hands in many retro-flavoured pies as of late, as it's also working on a Panzer Dragoon II, House of the Dead, and House of the Dead II remake. I'd love to see them add one more to the pile – cult classic Mr. Bones – but that probably won't happen.
Developed by Data East, Night Slashers was released in arcades and plucks inspiration from the likes of Final Fight and Streets of Rage. As such, you probably know what to expect: move from left to right, cuffing up baddies along the way while topping the odd boss and trying not to let the timer reach zero.
Where Night Slashers differs from its contemporaries however is the fact it pits you against horror-themed enemies like zombies, mummies, vampires, and other nightmarish beasts. The Japanese version also featured plenty of uncensored gore flying about the screen, too.
[Source – Gematsu]