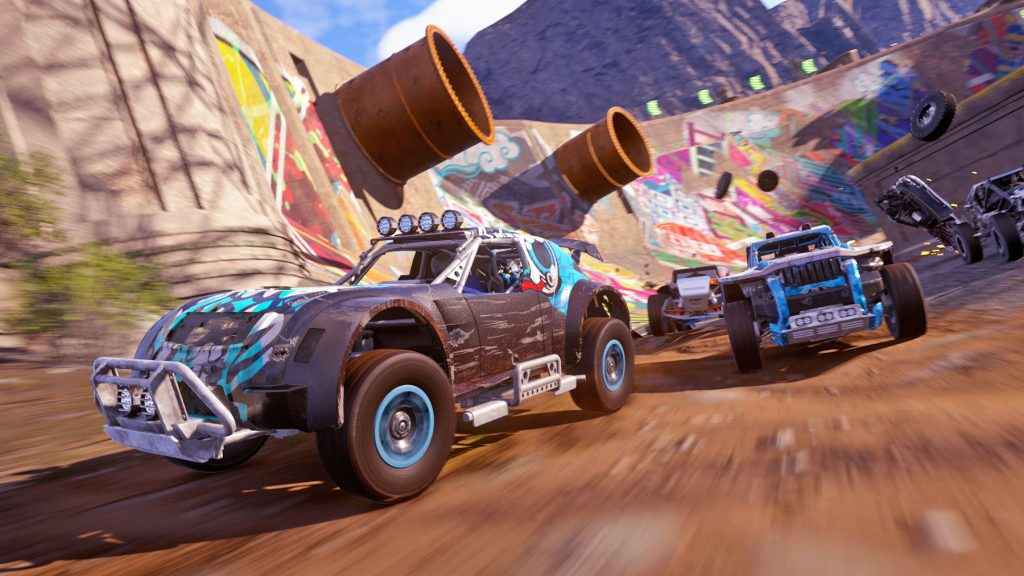 UPDATE – The winners are:
@Toadie1970
@NEPFANB
@bunit72
@bottygerjoe
@VarunBajaj22
@GerjurdKing
@frostbit88
@AdamWhitfordAW
Ashley Randell
ONRUSH is now available for PS4, and we've got 10 full game codes to giveaway. To celebrate the release of Codemaster's vehicular combat game in which you race, smash and takedown opponents, we're giving you the chance to win 1 of 10 PS4 games for North American consoles.
Here's what you could be playing…
From one of the leading developers who brought us the Colin Mcrae, F1 and DiRT series, ONRUSH delivers action-packed, arcade racing with incredible speed.
Choose the right car/motorcycle/off-road vehicle set-up and risk everything to build up points and destroy opponents. Perform stuns and slam rival opponents into submission across a variety of game modes, including:
Overdrive - Score points by boosting and reach the target score to win
Countdown - Reach checkpoints as quickly as possible before the timer runs out
Lockdown - Fight for control of a moving zone in an epic King of the Hill-style battle
Switch - Start with a limited number of switches and each time you get wrecked, you'll switch vehicle class until you're destroyed. Wreck other players to takedown their switch function
How To Win ONRUSH on PS4
To win one of 10 PS4 North American codes for ONRUSH, simply answer the following question:
Why do you want to play ONRUSH? What excites you about this fast-paced arcade racer?
Answer below in the comments section, or RT the following tweet with your answer:
?Win 1 of 10 PS4 (NA) codes for ONRUSH from @Codemasters !

RT and tell us: What excites you about this fast-paced arcade racer?

?Read first => https://t.co/dzSE8yZtIK pic.twitter.com/b7iuKixOeA

— PlayStation Universe (@PSUdotcom) June 5, 2018
Terms and conditions
The prize is 1 x ONRUSH PS4 code which will only work on a North American account.
One entry per person.
Competition closes at 4pm EST on June 5, 2018
Winners announced here and via Twitter.
ONRUSH is available to download now from the PlayStation Store.