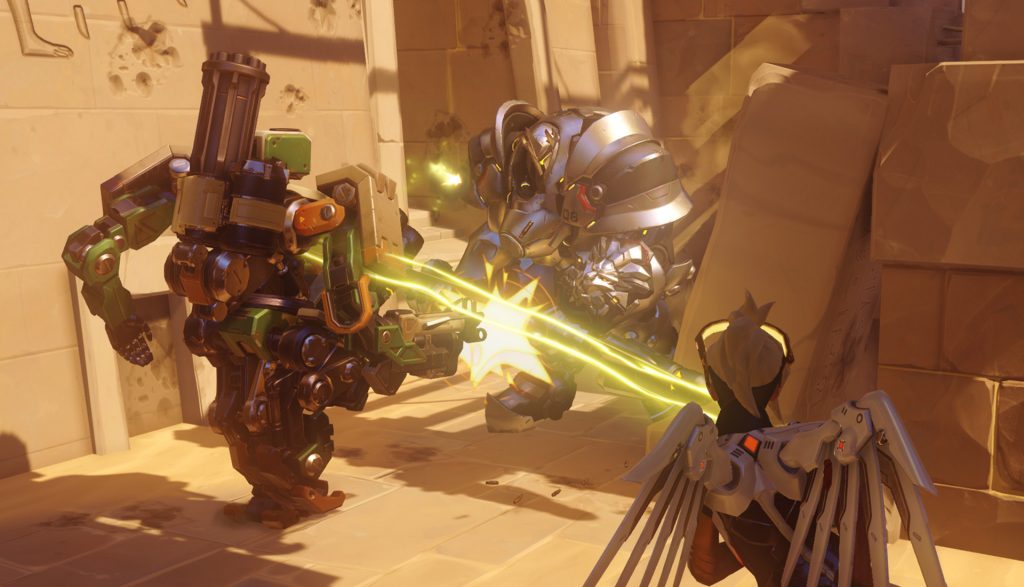 Update 2 14/03/2019 @ 10:55 – Just a quick one for you today: Blizzard has confirmed that new Overwatch hero Jean-Baptiste Augustin will arrive on the 19th March.
The announcement over on the game's official Twitter account.
Update 1 26/02/2019 @ 11:59 – Blizzard has confirmed that Jean-Baptiste Augustin, Baptiste for short, is indeed Overwatch's newest hero.
His arrival was officially announced yesterday over on Youtube via a short origins story video in which players were given an insight into his tumultuous childhood and the events that would later lead to his defection from Talon.
You can watch the video below.
There's no word yet as to when he will actually be joining the game's ever-expanding roster of heroes (though it will almost certainly follow a stint in PTR on PC). However, we'll update this article as soon we learn more.
Original article 22/02/2019 @ 11:26 – A new Overwatch hero is on his way, judging by a "leaked" declassified mission report written by one Captain Cuerva.
An ex-Talon medic named Jean-Baptiste Augustin, his arrival will bring the game's already diverse roster of playable characters up to a round 30.
What Do We Know About Overwatch Hero Jean-Baptiste Augustin?
Not a lot, to be perfectly honest. Jean-Baptiste's appearance, abilities etc. remain a mystery at this stage.
However, we do know he is highly rated by his former employers, who would prefer bringing the errant medic back into the fold rather than eliminating him outright. "The organization needs him, now more than ever", according to captain Cuerva.
On a more personal note, it would also seem that he enjoys the odd game of cards, is partial to a dram of rum, and, more importantly, can handle himself in a fight. Here's an excerpt from the mission report:
At 0200 hours, Pacanowsky left the hotel to purchase supplies and failed to return. Mazzei and Doubleday were dispatched to locate him, and an hour later, there was a knock at my door. The hotel staff delivered a box with my name on it. Inside was a folded letter and Pacanowsky, Mazzei, and Doubleday's emblems, which looked like they had been torn from their jackets.

Come find me, Cuerva.

I know better than to underestimate Baptiste. I helped train him myself, and he was one of our best. I've never known a medic to be such a good shot, and his adaptability to new situations is a rare talent. All of us have seen our fair share of conflict, but Baptiste was built to survive. I swear he has the Devil's own luck.
No doubt we'll be hearing plenty more about Jean-Baptiste Augustin in the coming weeks. So stay tuned to PSU for regular updates.
Source: Blizzard Entertainment