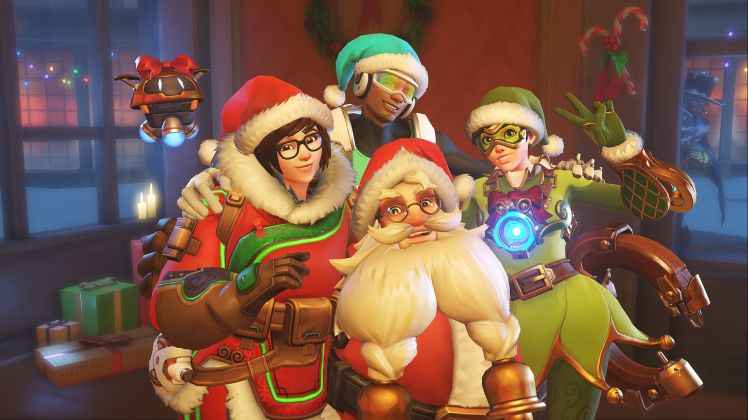 Blizzard Entertainment has got in the Christmas spirit early with confirmation of the Overwatch Winter Wonderland event.
Kicking off on December 12, the seasonal event returns with all the content seen in last year's winter-themed offering, plus a host of extras.
Overwatch Winter Wonderland brings themed content
Chiefly, players can enjoy fresh outfits for Hanzo and a revamped Black Forest that stands alongside last year's Kings Row and Hanamura.
The main highlight this year is a new mode known as Mei's Yeti Hunt. This event sees five Meis square off against a Yeti; or rather, Winston decked in a special outfit.
Winston is tasked with gobbling meat power-ups that allows him to activate a Primal Rage mode, letting him turn the tables on the Meis in a Pac Man-style rampage. The last man standing wins.
For more details on the Overwatch Winter Wonderland, be sure to hit up the video below, where Game Director Jeff Kaplan elucidates all the juicy details.
Overwatch was released on PS4, PC, and Xbox One in May 2016. The shooter has remained one of the most popular titles on current-gen consoles, notching up over 35 million users as of October 2017.
Source: VideoGamer