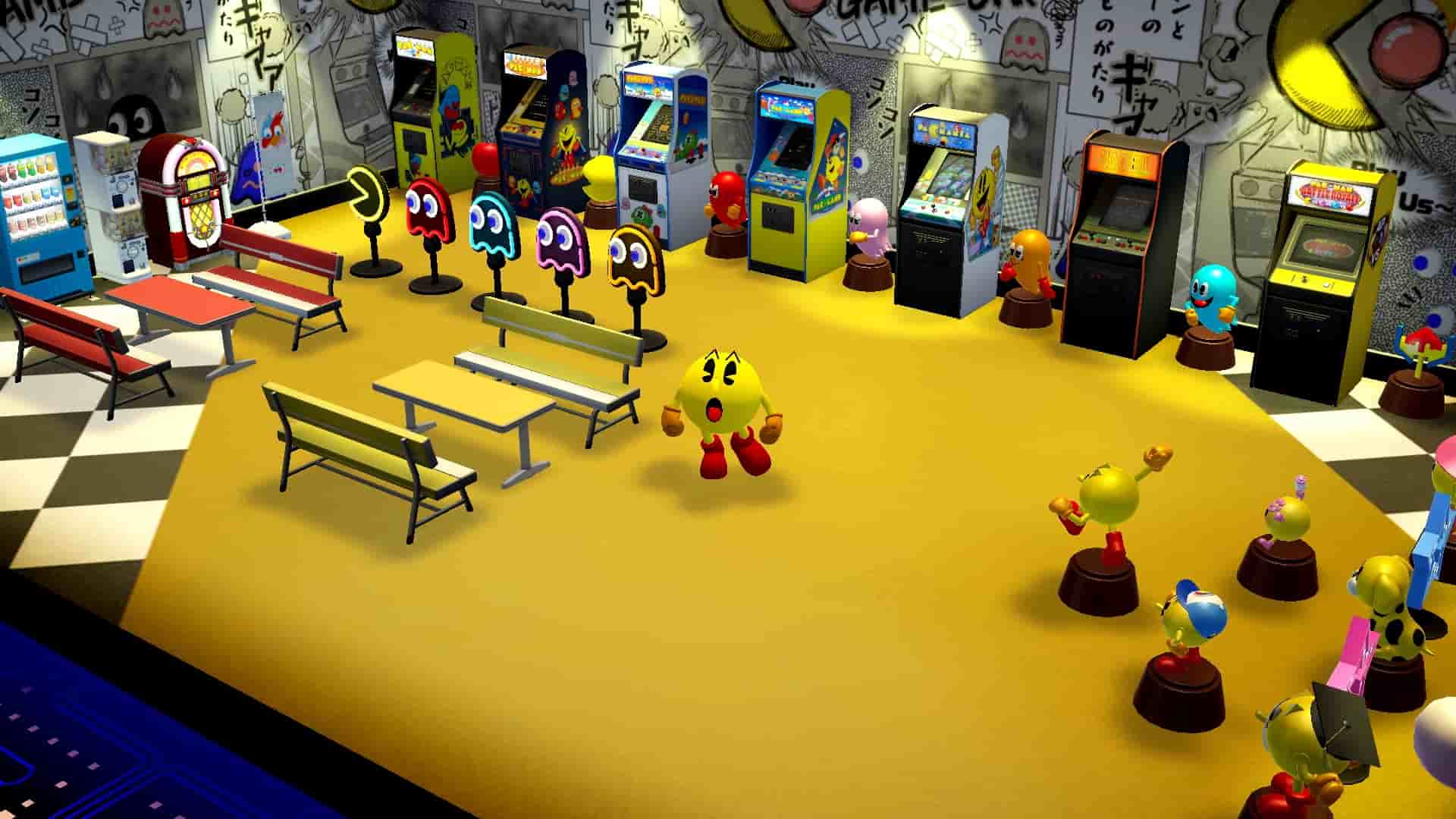 Bandai Namco Entertainment has staple-gunned a May 27, 2022 release date to Pac-Man Museum+ on PS4, PC, Nintendo Switch, and Xbox One. The game will also launch day and date with Microsoft's Xbox Game Pas service, although there's no word on a PS5 and Xbox Series X/S version at this point.
Pac-Man Museum+ brings 14 titles from one of gaming's most venerable franchises in one collection, from retro to modern titles spanning 40 years of history. The full lineup is as follows:
Pac-Man
Super Pac-Man
Pac & Pal
Pac-Land
Pac-Mania
Pac-Attack
Pac-in-Time
Pac-Man Arrangement Arcade Ver.
Pac-Man Arrangement CS Ver.
Pac-Man Championship Edition
Pac Motos
Pac 'n Roll Remix
Pac-Man Battle Royale
Pac-Man 256
In addition to the games themselves, the Pac-Man Museum+ also features a visual interface that recalls a classic arcade game centre, and you can customise this area fully with arcade cabinets, decoration, and various memorabilia. There's also a mission-based progression system that unlocks coins that can be used to access new missions and items.
Related Content – Sony PS5 Complete Guide – Everything Explained On PlayStation 5 For New Users
Pac-Man Museum+ comes to PS4 on May 27.