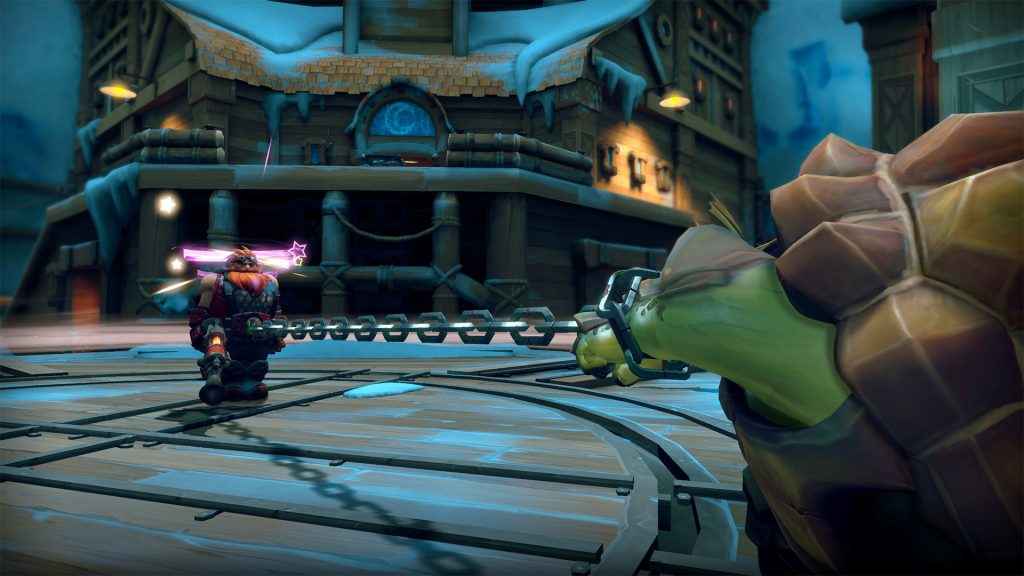 Having been in beta phase for an age, attracting over 20 million players, Paladins: Champions of the Realm will release out of early access on May 8, 2018.
Hi-Rez Studios has today confirmed that Paladins: Champions of the Realm will officially launch on PS4, Xbox One and PC on May 8. Furthermore, details have been revealed of some of the rewards beta players will get on release.
If you played in the Paladins: Champions of the Realm beta, and log-in between May 8-31, you'll get 200 Crystals with the value of $5. The launch of the full game also coincides with an esports tournament taking place at the eSports Arena Las Vegas.
During this event, six teams from around the world will be competing for a $100,000 cash prize. The action takes place on May 5 and 6, and tickets are available from the official website.
Paladins: Champions of the Realm is a free-to-play first-person shooter with optional microtransactions. In the game, players choose a Champion who falls into a variety of classes. They then work together in teams across various game modes, including Siege, Onslaught and Team Deathmatch.
Check out more great free PS4 games, and find out more about Paladins at the official website. Also, if you like Paladins, you may want to check out Smite, another free-to-play game with a huge audience.