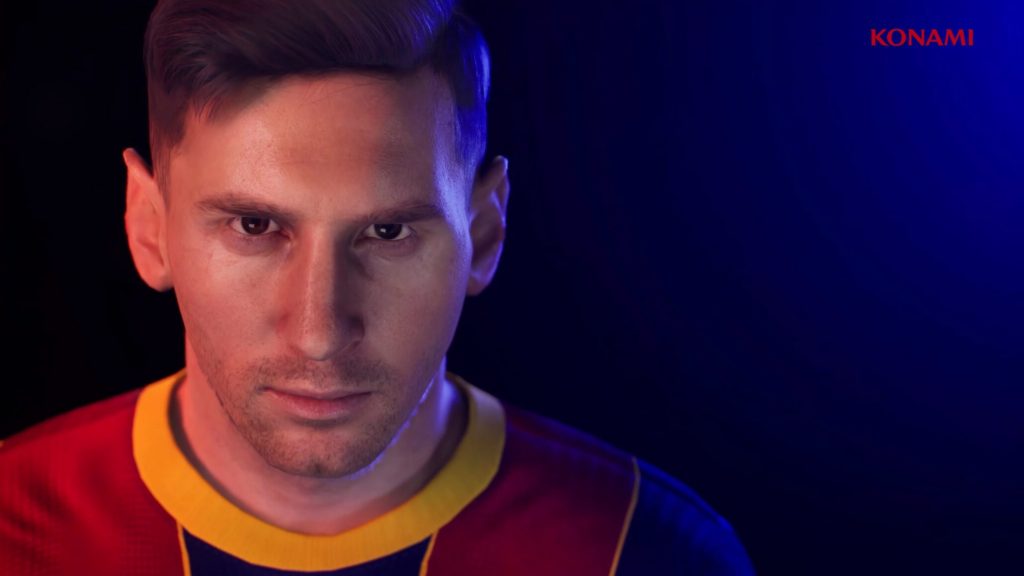 Konami has staple-gunned a release date to the PES 2021 season update, confirming you'll be able to download the content from September 15 on PS4, PC and Xbox One.
PES 2021 Season Update
The PES 2021 season update is replacing the full game release that you would normally expect from the series this fall, as the development team is instead putting its focus into the PS5 and Xbox One Series X PES game for next year.
PES 2021 Season Update will be available as a Club Edition, which comes with the full squad (including players and manager) and various club-themed bonuses, including an 'Iconic Moment Series' player and digital kit. These are available for FC Barcelona, FC Bayern Muchen, Juventus, Manchester United and Arsenal.
Elsewhere, those of you who played myClub mode in PES 2020 or PES 2020 Lite will qualify for the Veterans Bonus when purchasing PES 2021 Season Update. This includes various bonuses based on milestones achieved by the player during myClub and can be claimed in-game when the update launches.
The PES 2021 Seasons Update also includes some various enhancements and additions, which are detailed below:
Gameplay
Outsmart the defence with 'Finesse Dribble', discover the expanded trapping mechanics that will vary depending on your players abilities and feel the context-sensitive kick accuracy. Each player's individual playstyle will bring another layer of depth to your squad on the pitch.
Master League
Master League is an iconic single player mode that puts you in the manager's seat of your very own club. As you work to build and develop your very own dream team, you'll be charged with driving progression through meaningful choices both on and off the pitch.

Experience the ebb and flow of each season, from the kickoff of your very first pre-season match right through to the heartpounding thrills of the grand finale. If you're looking for a rich and immersive football management experience, then this is the mode for you. 3 new managers have also been added as playable avatars this year, giving additional options for fans.
You can read more about the PES 2021 Season Update here.