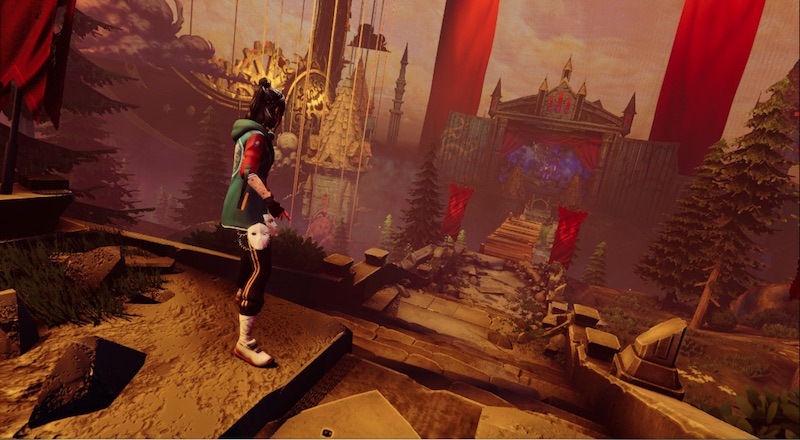 Phantom Hellcat, a new hack-'n-slash action-adventure game from developer Ironbird Creations, is coming to PS5, PS4, PC, Xbox Series X/S and Xbox One, publisher All in! Games has announced at GamesCom Opening Night Live today.
The game promises a theatrical setting and follows protagonist Jolene, who embarks on a journey to rescue her mother from pesky demons. Phantom Hellcat is set agains the backdrop of a mysterious theatre, with Jolene having to master her mother's craft to navigate through various plays and upstage the Trickster to save her family.
Along the way, players will explore treacherous fantasy worlds ripe with dynamic hack-'n-slash combat, mixing 3D and 2D perspectives and unlocking new abilities by disguising yourself with wearable masks. You can also replay stages to hoover up collectibles and uncover hidden treasures.
Related Content – Sony PS5 Complete Guide – Everything Explained On PlayStation 5 For New Users
Phantom Hellcat is in development for PS5, PS4, PC, Xbox Series X/S and Xbox One, but has yet to attract a release date.