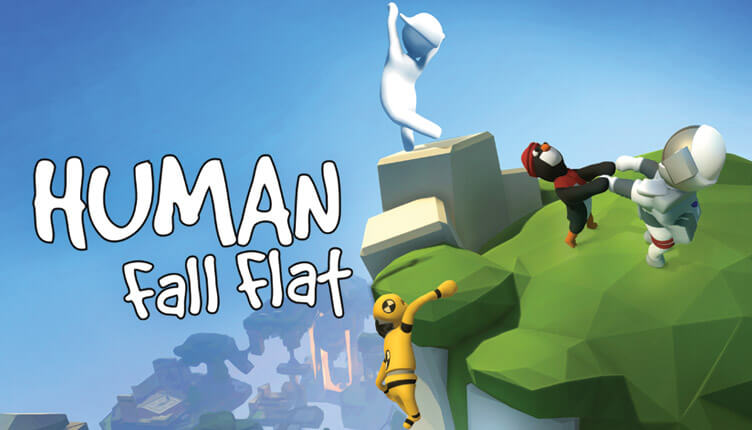 Curve Digital has announced that physics-based puzzler Human: Flat Fall is now available for the PS5, and includes full support for the DualSense's haptic feedback capabilities.
Set in a world of floating dreamscapes, Human: Flat Fall sees players navigating mansions, castles, Aztech environments, snowy mountains and industrial settings as you solve various riddles while coping with your Human's dodgy movement, which sees them wobbling all over the place — often with hilarious results.
The addition of DualSense haptic feedback accentuates every movement, from climbing swinging and moving heavy objects, complemented by 'subtle tension' in the adaptive triggers on the controller. In other words, it's a far more immersive experience.
In total, Human: Flat Fall offers 17 stages including a new Forest level, and support up to eight players online.
Related Content – Sony PS5 Complete Guide – A Total Resource On PlayStation 5
Human: Flat Fall is now available for the PS5, and you can watch a trailer below. The game was previously released on the PS4, PC, Nintendo Switch and Xbox One in 2017.