There was a time when to visit a casino, you had to put on some smart clothes, fill your purse or wallet full of cash and head out to play for the wins. That all changed with the internet and now it is possible to enjoy the casino experience, or as close to it as you can get, from the comfort of your own home or even on your phone. Casino gaming from mobile devices is all the rage, with players happily jumping online and walking through the digital doors of online casinos to play a range of slots and table games.
Just how popular is gaming on mobile devices?
You only have to take a look at stats from the US, one of the largest markets. In 2020, revenue from mobile gaming hit a record $10.73 billion. Worldwide, the figures become even more staggering, with experts predicting that mobile gaming revenue could shoot past the $100 billion mark by 2023.
One of the reasons for such immense popularity is that mobile devices offer the users such convenience. Players are no longer forced to step outside the comfort of their own homes to play casino games or, to play online, to sit in front of a desktop computer. They can play from anywhere they have access to the internet (although certain legal constraints mean that, if they are not careful, they could be breaking state laws or the wider national laws of their country).
Playing casino games on the PlayStation
In fact, online casino gaming has become so popular, it is now possible to play casino games on games consoles. Console manufacturers, in the battle to steal an edge on their competitors, have started to incorporate more and more casino gaming or gambling elements into their games. Meanwhile, online casino operators have been learning from video gaming and drawing upon video game production techniques to improve the gaming experience for their customers.
Sony have worked especially hard in this regard to preserve their dominance and accessing games on a PlayStation is relatively straightforward. Although players could play in the browser, doing so is not the best experience when it comes to console gaming. The manufacturers are aware of this and have made it easy for players by enabling them to download games to their console.
Note that you can only play for fun, rather than actual cold, hard cash on games consoles. None of that, however, has stopped Sony from offering a sublime experience for their players.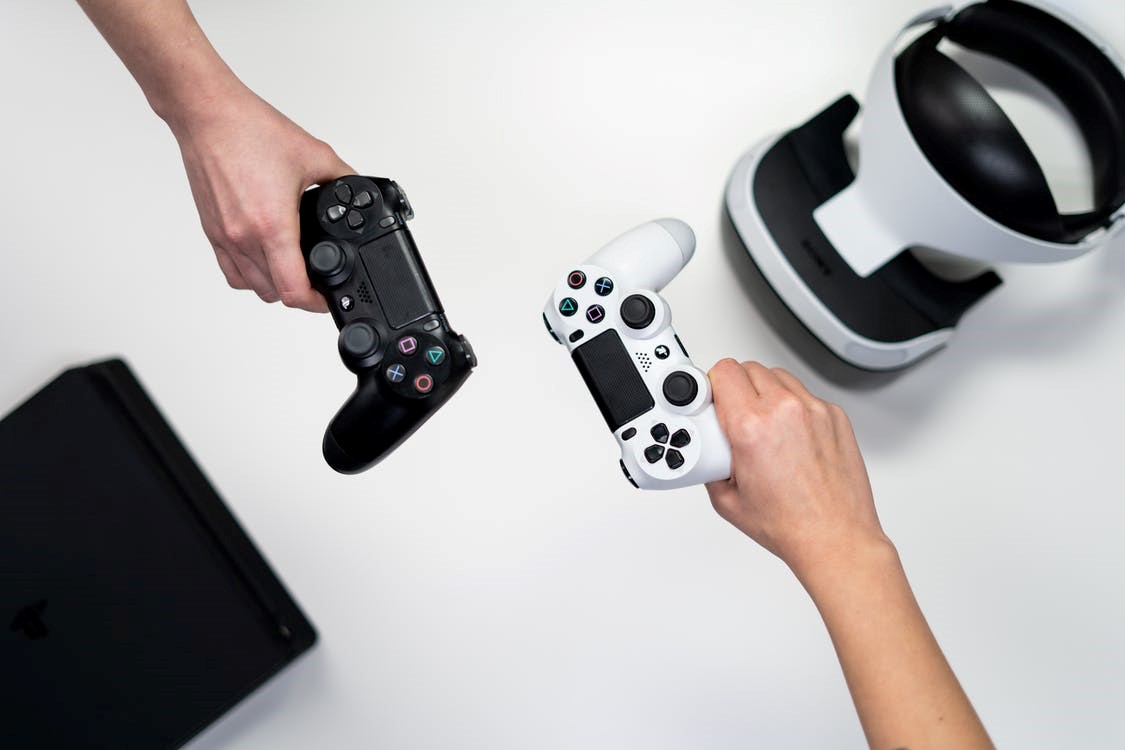 Due to the popularity of online gambling, console providers like PlayStation have began to offer gambling and casino games to their players.
Casino gaming variety on the PlayStation
As Sony has become more and more receptive to the idea of providing casino gaming on their consoles, they have created a variety of games to engage players. Slots and poker are two types you can play. Below is a look at some of the games available:
Four Kings Casino and Slots
Some would say that Four Kings Casino and Slots is one of the best slot-style games you can get on PlayStation. Designed for the PS4, this striking MMO game allows you to create your own avatar, walk around the virtual casino and sit down to the tables of the games you are going to play. It is about as close to playing in a real online casino as you could get.
Once you have created your avatar, you can choose from a variety of games. Poker, slots, roulette and even bingo are all available. This immensely popular offering soon has you lapping up its realistic casino vibe.
Prominence Poker
Prominence Poker is perhaps the most famous casino game out there on the console market. If you want the glitzy feel of Las Vegas, this is the one.
With good reason it is popular, too. "Prominence Poker" pits players from across the world against each other and, in the solo mode, against the game's sneaky AI. It is set in the gambling Mecca of Prominence, founded by crooks who are looking to go straight.
Players play against four different factions, working their way towards a showdown with the 'Mayor', the mysterious town founder who will mentor the player through their career.
In the multiple player game, players can play against each other and take part in daily challenges, regularly scheduled events, tournaments and more.
Poker is a popular casino game offered on PlayStation.
Pure Hold'em
Texas Hold'em is possibly the most popular variant of poker around. This offering for PlayStation concentrates purely on Texas Hold'em and will suit poker strategists who want to raise their game down to the ground. It provides excellent practice for playing in real-life cash games.
The game offers four different levels and, as you can imagine, these levels get progressively harder. It is an opportunity to test your strategy and find out just how good you are. You start off at the Joker table and move up the levels towards the VIP table, which is where the best players compete.
Overall, "Pure Hold'em" is a great gaming experience. The graphics are stylish, and the multiplayer mode allows you to engage with other players effortlessly. Up to eight players can play at once, which means no one has to miss out on the action.
Casino gaming has become incredibly popular, especially on mobile devices, and even games console makers have decided to seize upon this popularity to recreate a casino gaming experience for players. Both markets are extremely popular and, with operators and manufacturers always keen to gain an edge over their rivals in their industry, we are likely to see further innovation still. It is an exciting time for gaming.