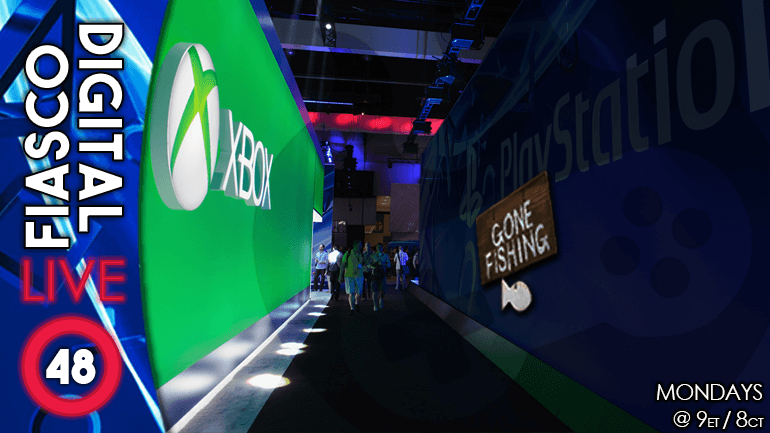 Digital Fiasco LIVE! Episode 48: True Facts About PlayStation 5 (Originally Aired November 19th, 2018)

Its been a big week for news folks, and the rumor mills are flying. Some folks believe that Sony is on the verge of a big announcement, while others believe that they have a long game that we can't see yet. Still others believe that this is a return to the arrogant Sony that nearly sunk the PlayStation 3.
Is this the beginning of the end, or the dawn of an even brighter future for PlayStation? Join us in the chat tonight on Digital Fiasco LIVE, and tell us what you think! Hosts Dandr0id and Jack McBastard will be rounding up all the week's gaming news and rumors, and provide instant feedback via chat in real time! We'll answer your questions, we'll take your comments, and we'll agree with you that Alpha Protocol is awesome, at least for now.
(We'll also talk about Xbox, Nintendo and PC gaming. Don't judge).
Watch live video from Digital_Fiasco on www.twitch.tv
Tonight's Topics:
► Marvel At Square Enix's Investor Relations
► EA's Alternate History
► EA's Other Alternate History
► Rest In Peace, Dude Huge
► Fallout From Fallout 76
► Microsoft's Studio Roundup
► THQ Nordic Is A Remorseless Eating Machine
► Trends
► Big Ticket: True Facts About PlayStation 5
All of that and more, this week on Digital Fiasco LIVE!