A new PlayStation patent would allow players to call on experts in certain game genres, asking them for help and tips in real-time.
The new patent, which was spotted by VGC, shows Sony's plans to implement the idea and how it would play out within an actual game. Players would need to qualify as experts for certain games or genres and register with the promise of game content, exclusive items and quests, or extra trophies. These experts would then be able to mark themselves as "available" for them to be called upon.
Players would be able to then request help from their console or mobile app, with that request being sent to the experts who are available at the time. Sony describes the process of matching players as like "hailing an Uber". Experts would be provided with info about the player's session, such as build, quest details, levels, loadout information, and more.
A number of images from the patent show how this could play out, with one offering tips on how to beat a boss and another highlighting a specific button combination, which provides a combo attack in the game.
This advice can be provided in text, voice, or video form and the expert can also embed pages from the web, mobile device, or their own console. Sony even floats the idea of recorded sessions, which would be given to players based on how helpful they were.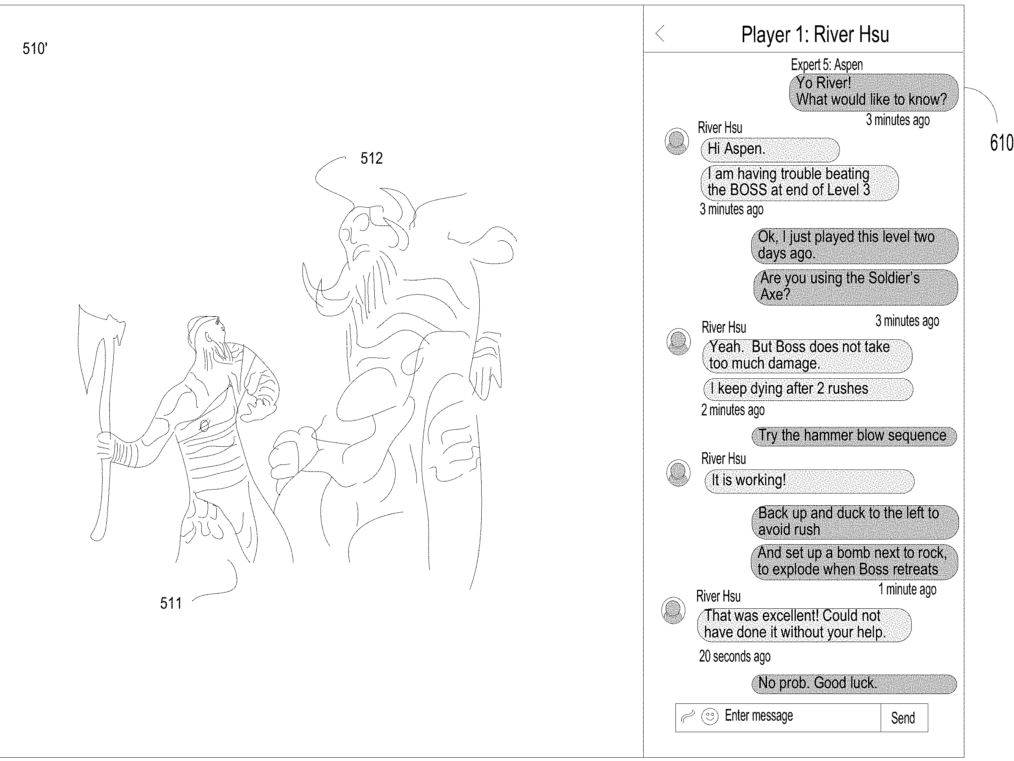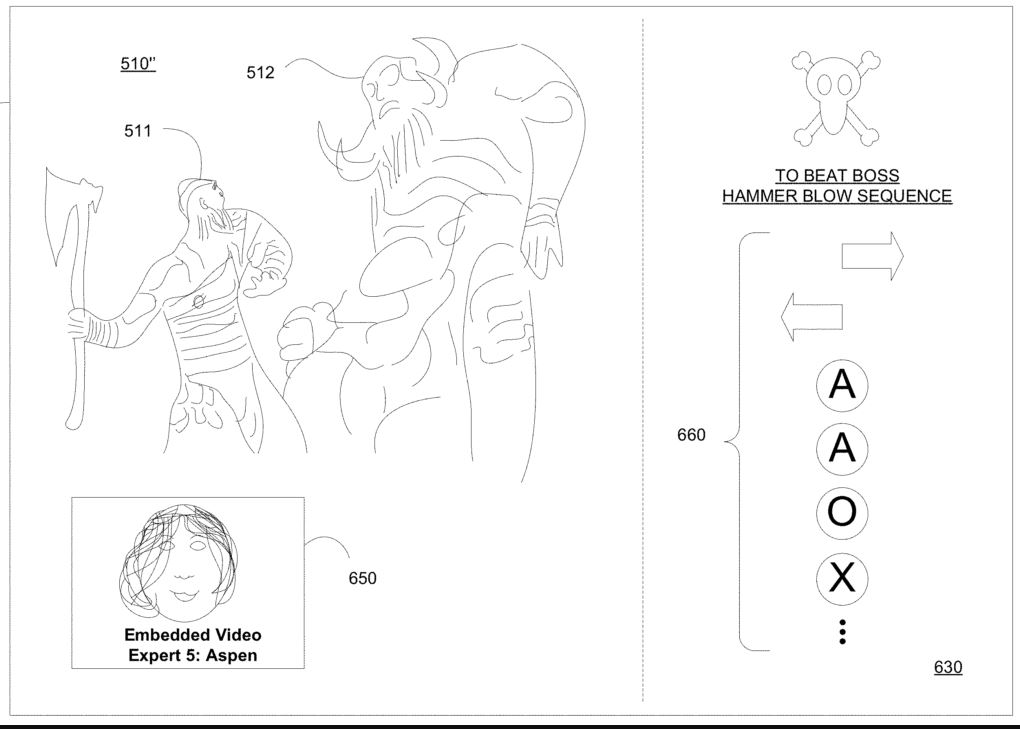 Before you jump to any conclusions, this patent may not ever materialise onto the PS5, but it is at least intriguing. To us, this seems like a natural evolution of the PS5's current Game Help feature, which hasn't been widely used and is made by developers, whereas this puts the onus on players. Although, we have questions over whether Sony would be able to create enough incentives to get people to provide expert tips and walkthroughs.
What are your thoughts on this patent and would you become an expert yourself?
Related Content – Sony PS5 Complete Guide – A Total Resource On PlayStation 5
Source – [VGC]