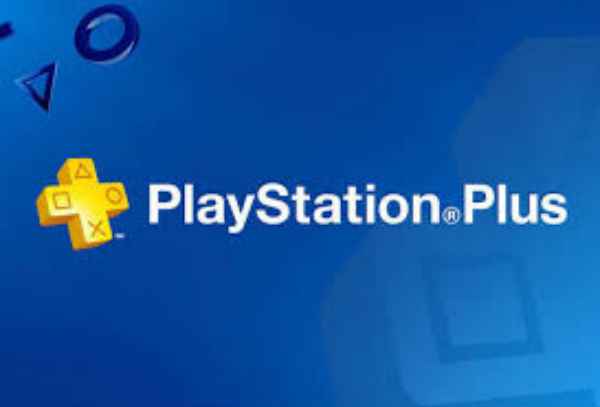 In a survey sent out this week, Sony is gauging the opinions of PS4 owners in two specific areas: PlayStation Plus and PlayStation Network (PSN). With rumors this week that Sony have something major planned for PS5, including the possible overhaul of the PSN, this is interesting timing.
The survey asks users to "help us improve PlayStation Plus". As well as gauging opinions on PlayStation as a brand, with questions like: How likely are you to recommend PlayStation, and how satisfied are you overall with PlayStation, there's some very specific questions about PS Plus and PSN.
Regarding PS Plus, Sony asks whether you think it's value for money and whether you're happy with the PS Plus games allocation each month. It then switches to ask opinion about the PlayStation Network.
Questions include:
Answer the following questions based on your latest experience playing online, choosing from very dissatisfied to very satisfied in the following areas:
Ease of connecting to an online game
Ease of finding like-minded players
Network reliability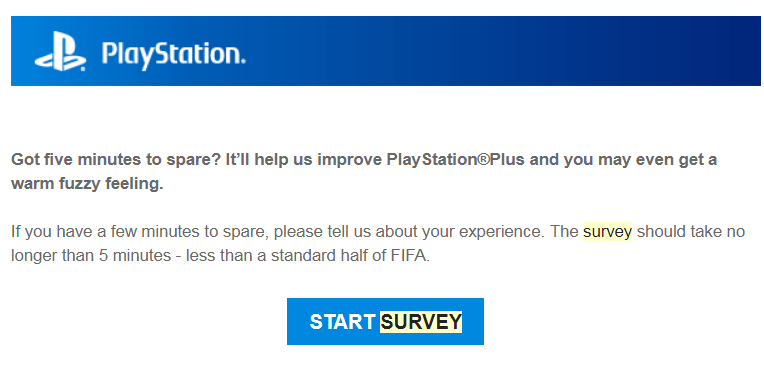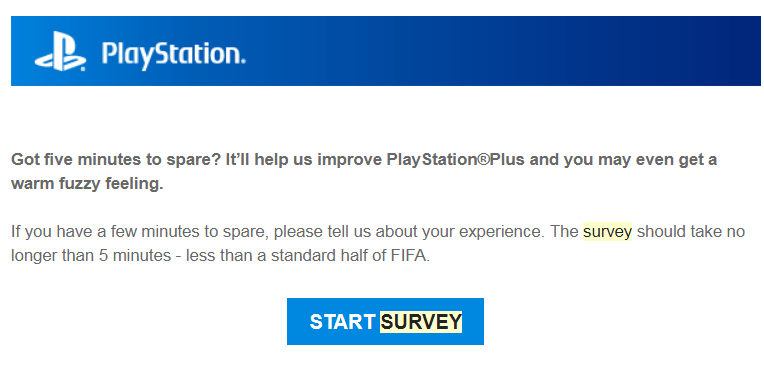 When choosing network reliability, it drills down and asks users to give a reason why they're not satisfied with the network, with options such as game session drop out, network downtime and lag in gameplay.
Of course, Sony sends out surveys a few times a year so this is nothing unusual. However, with PS5 currently in development and rumors of a big overhaul of PSN, the data they gather may prove to be extremely useful and give them an idea of the areas where the services need to evolve for the next-generation.
Earlier this week, Sony also released PS4 firmware update 6.0.0. Fans were expecting a major update, but nothing appeared to change. Rumors are that Sony is laying down the groundwork for something bigger and there's possibly some features hidden behind the scenes.
Indeed, PlayStation's online safety team manager tweeted out shortly after the update, teasing PS4 owners with the words: "You'll see".