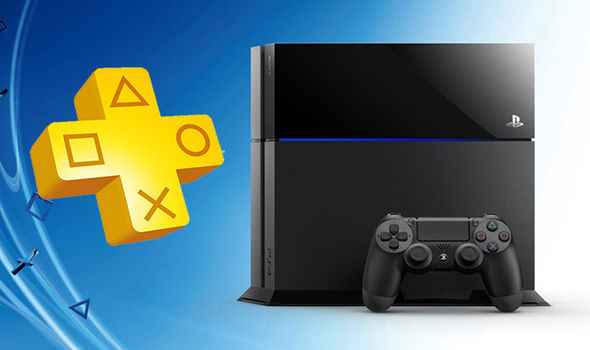 February's PlayStation Plus line-up is the last of its kind to include PS3 and Vita games. The subscriber only service will stop offering free games on Sony's last-generation console and hand-held on March 8, 2019.
Initially some players were concerned that access to those PS3 and Vita games they've downloaded would also stop. Sony has clarified that as long as you downloaded those games prior to them been removed from PlayStation Plus you will get to keep them for as long as you remain a member.
"Adding them to your library will suffice. You will retain all games in your PS Plus library", wrote James Hallahan in a response to a concerned player on the PlayStation Blog.
Of course, that doesn't mean you can go back and download the whole catalogue of Vita games and PS3 games if you missed them. Each month's games only stay on the PSN Store for a period of around five weeks before they're removed.
So, if you want to download Divekick, Metal Gear Solid 4, Gunhouse and Rogue Aces (all part of the February 2019 PS Plus line-up), you'll need to do so before March 8, 2019.
Sony confirmed the end of PS3 and Vita games last year, issuing the following statement:
We also have an important service update. Starting next year on March 8, 2019, the PS Plus monthly games lineup will focus on PS4 titles and no longer include PlayStation 3 and PlayStation Vita titles. This won't affect any games you've already downloaded, or will download, prior to March 8, 2019. Those games will still be part of your PS Plus games library as long as you remain a member. Your game saves and other benefits of PS Plus will also remain the same – the only change is that no new PS3 and PS Vita games will be added to the PS Plus monthly games lineup beyond March 8, 2019.

Many of our fans are playing on the PS4 platform, with the increasingly vast number of PS4s in homes around the world. We'll continue to prioritize the benefits you receive through your PS Plus membership, such as online multiplayer, online game save storage, PS4 monthly games, and exclusive PS Store discounts across content and network services. As a reminder, if you do not wish to continue your subscription, please be sure to cancel it by turning off auto-renewal in your account settings before March 8, 2019.

There are plenty of new games and exclusive PS Store discounts to come for PS Plus members, and we look forward to sharing this with you in our ongoing monthly blog posts. As always, we thank you for your continued support.
Subscribers have also been given a higher PS Plus cloud storage limit starting in February. You'll now be able to upload up to 100GB of game saves into the cloud.