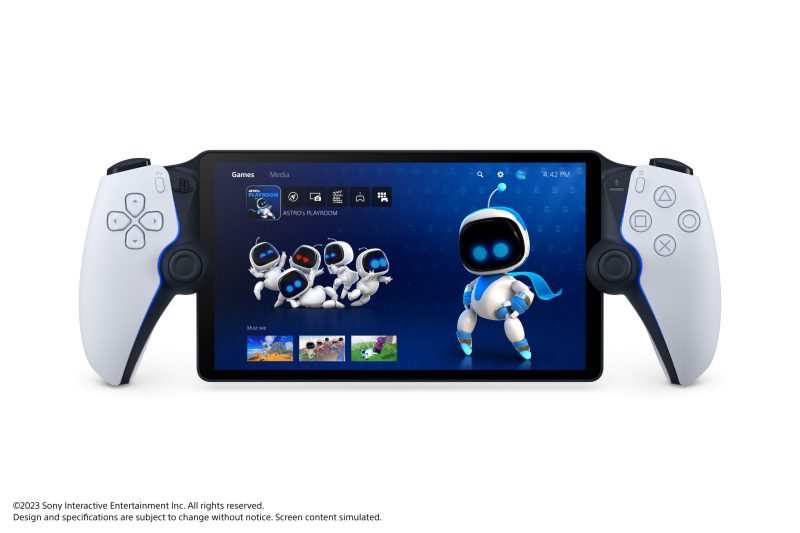 PlayStation Portal is the odd handheld coming from PlayStation, that only supports remote play, and is a part of introduction of a new proprietary wireless PlayStation Link connection specifically made to work between PS5 accessories.
Coming in at $199.99, it's main use case is being able to keep playing your PS5 games when your console's main monitor or TV is being used for something else. Being kicked off the TV because your Mom wants to watch her show is no longer an issue with the PlayStation Portal.
The issue with it of course is that remote play has been around for years, and there are already multiple ways to do exactly the same thing the PlayStation Portal does. That doesn't seem to have impacted sales in Japan though it would seem, as pre-orders for the handheld have reportedly sold out across all retailers.
From Genki_JPN on Twitter, it took about 12 hours for the pre-orders to sell out, though also points out that scalpers remain big issue with Japan's market, and we also don't know how many units were allocated to Japan retailers.
https://x.com/Genki_JPN/status/1707778562143695191?s=20
Fair points to make, specifically that we don't know how many units were sent to retailers in Japan. Though it's also worth noting that Sony's expectations for this console could be that it will only attract a niche within the PlayStation community.
So even if the sold-out sales numbers from Japan turn out to be less than impressive to the public, Sony could be quite pleased with them.
We also don't know how it'll do on the other side of the world yet, and all of this is just to say the success or lack thereof for the PlayStation Portal is still yet to be seen.
Source – [Genki_JPN on Twitter]