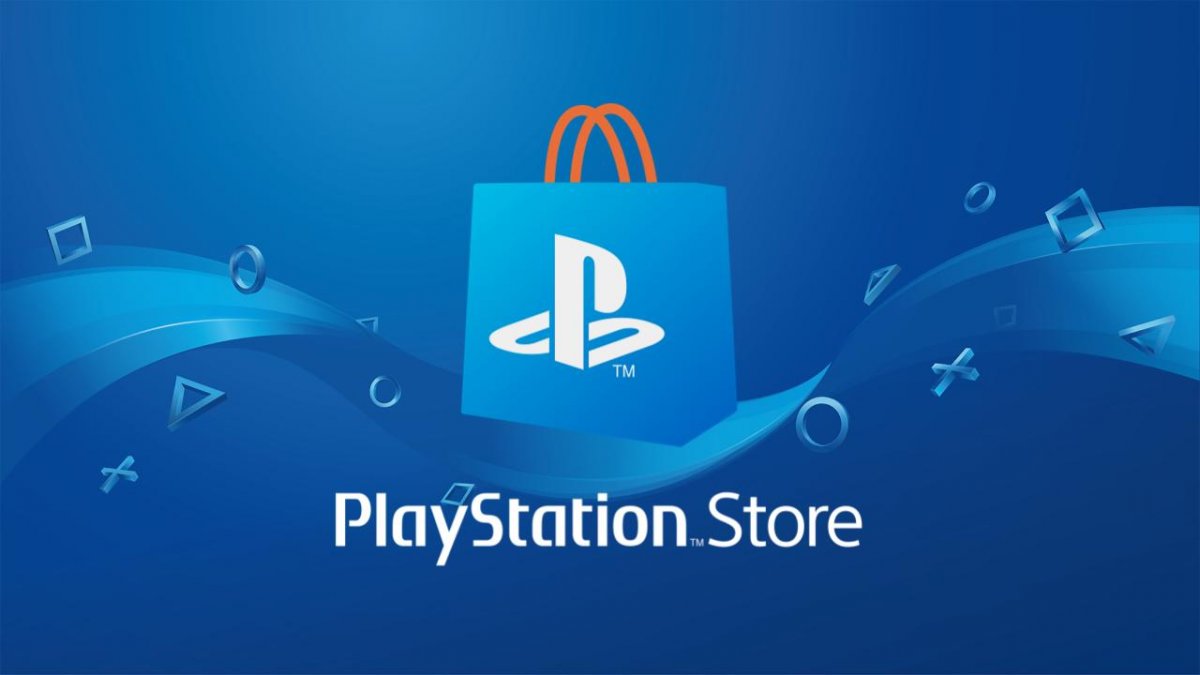 The PlayStation Store's latest sales are now live for July, and it brings savings of up to 70% off a whole whack of games.
In fact, there's more than 800 titles currently on sale across all sales in the PlayStation Store, so there's a good chance at least one of those games is on your wishlist.
Most of these stay on sale until July 20, 2022, so you've got plenty of time to pick and choose the titles you'll grab. Though there are some titles that will go off sale on July 13, 2022.
You can check out the UK prices for all the games apart of the sales right here.
PlayStation Store July Sales Games List UK Prices
---
.hack//G.U. Last Recode – £7.19 (84% off) / £4.94 Plus (89% off)
11-11 Memories Retold – £3.19 (84% off)
9th Dawn III – £8.99 (25% off) / £7.79 Plus (35% off)
A Fisherman's Tale – £3.59 (70% off)
A Fold Apart – £3.74 (75% off)
A Hat in Time – £11.99 (50% off)
A Juggler's Tale – £8.39 (30% off) / £7.19 Plus (40% off)
A Pixel Story – £1.79 (80% off) / £0.89 Plus (90% off)
A Place for the Unwilling – £9.59 (20% off)
A Sketchbook About Her Sun – £1.99 (50% off) / £1.59 Plus (60% off)
Absolver: Downfall – £4.99 (80% off)
Abyss Odyssey: Extended Dream Edition – £2.99 (75% off)
Accel World Vs. Sword Art Online – £7.19 (84% off)
Ace Attorney Turnabout Collection – £32.99 (34% off)
Ace Combat 7: Skies Unknown – £6.99 (86% off)
Aces of the Luftwaffe – Squadron – £4.79 (60% off) / £2.99 Plus (75% off)
ADR1FT – £3.99 (75% off)
Adventure Time: Pirates of the Enchiridion – £9.99 (50% off)
Adventures of Pip – £8.04 (30% off) / £2.29 Plus (80% off)
Aery – A New Frontier – £6.16 (35% off) / £5.21 Plus (45% off)
Agatha Christie – Hercule Poirot: The First Cases – £24.49 (30% off)
Agatha Christie – The Abc Murders – £1.59 (90% off)
Agents of Mayhem – Total Mayhem Bundle – £3.74 (85% off)
Agony – £1.59 (90% off)
Air Bounce – The Jump 'n' Run Challenge – £4.80 (35% off) / £4.06 Plus (45% off)
Air Conflicts: Pacific Carriers – PlayStation4 Edition – £7.99 (50% off)
Aircraft Evolution – £3.19 (60% off)
Alder's Blood: Definitive Edition – £11.99 (25% off)
Alienation – £3.99 (75% off)
Alvo VR – £12.49 (50% off)
Amazing Princess Sarah – £4.05 (30% off)
Amazing Superhero Squad – £4.05 (30% off)
Anthem: Legion of Dawn Edition – £6.99 (90% off)
Ara Fell: Enhanced Edition – £4.49 (70% off)
Aragami – £2.39 (85% off)
Arcade Classics Anniversary Collection – £3.19 (80% off)
Arcade Game Series 3-in-1 Pack – £3.24 (50% off)
Arcade Game Series: Dig Dug – £1.64 (50% off)
Arcade Game Series: Galaga – £1.64 (50% off)
Arcade Game Series: Ms. Pac-Man – £1.64 (50% off)
Arcade Game Series: Pac-Man – £1.64 (50% off)
Arizona Sunshine – £6.59 (80% off)
Armikrog – £2.39 (70% off)
Assassin's Creed Odyssey – Deluxe Edition – £16.74 (75% off)
Assassin's Creed Odyssey – Ultimate Edition – £22.99 (75% off)
Assassin's Creed Syndicate – £7.49 (70% off)
Assassin's Creed Syndicate – Gold Edition – £13.49 (70% off)
Assassin's Creed Valhalla + Immortals Fenyx Rising Bundle – £36.62 (67% off)
Assassin's Creed Valhalla + Watch Dogs: Legion Bundle – £36.29 (67% off)
Assassin's Creed Valhalla – Complete Edition – £53.09 (55% off)
Assassin's Creed Valhalla Ragnarök Edition PS4 and PS5 – £38.24 (55% off)
Assassins Creed The Ezio Collection – £11.99 (70% off)
Assault Suit Leynos – £3.99 (80% off) / £1.99 Plus (90% off)
Asterix & Obelix XXL 2 – £6.74 (85% off) / £4.49 Plus (90% off)
Asterix & Obelix XXL: Romastered – £11.54 (67% off)
Asterix and Obelix Slap them All! – £24.49 (30% off)
Astrology and Horoscopes Premium – £5.17 (30% off)
At Sundown: Shots in the Dark – £3.99 (75% off)
Atomine – £1.99 (75% off)
Atv Drift & Tricks – £1.59 (90% off)
Azur Lane: Crosswave – £9.99 (60% off)
Back 4 Blood – Deluxe Edition – £40.49 (55% off)
Bad Dudes vs Dragon Ninja – £1.99 (50% off) / £1.79 Plus (55.% off)
Batbarian: Testament of the Primordials – £7.99 (50% off)
Battle Chasers: Nightwar – £4.99 (80% off)
Battlefield 1 Revolution – £8.24 (75% off)
Battlefield 4 Premium Edition – £8.74 (75% off)
Battlefield Hardline – Standard Edition – £6.39 (60% off)
Battlefield V – Definitive Edition – £11.24 (75% off)
Bayonetta – £7.99 (60% off)
Beat Cop – £2.39 (80% off) / £1.79 Plus (85% off)
Behind Closed Doors: A Developer's Tale – £2.79 (30% off)
Ben 10 – £9.99 (50% off)
Ben 10: Power Trip – £14.99 (40% off)
Big Buck Hunter Arcade – £3.19 (80% off)
Big Pharma – £6.29 (79% off) / £4.79 Plus (84% off)
Big-Bobby-Car – The Big Race – £12.49 (50% off)
BioShock: The Collection – £8.99 (80% off)
Black Clover: Quartet Knights – £7.19 (85% off) / £4.79 Plus (90% off)
Blind – £1.99 (90% off)
Blood Bowl 2: Legendary Edition – £4.99 (80% off)
Blood Waves – £3.99 (50% off)
BloodRayne Betrayal: Fresh Bites – £10.39 (35% off)
Bloody Zombies – £2.19 (80% off)
Book of Demons – £7.99 (60% off)
Borderlands Legendary Collection – £15.99 (60% off)
Bossgard – £11.39 (40% off) / £9.49 Plus (50% off)
Bound – £7.99 (50% off)
Bowling – £1.89 (80% off)
Box VR – £7.49 (70% off)
Brawlout – Deluxe Edition – £9.99 (60% off)
Breakout Bricks PS4 and PS5 – £2.39 (40% off) / £1.99 Plus (50% off)
Bridge Constructor Portal – £2.39 (80% off) / £1.19 Plus (90% off)
Bridge Constructor Stunts – £1.79 (80% off) / £0.89 Plus (90% off)
Bridge Constructor: The Walking Dead – £1.99 (75% off) / £1.59 Plus (80% off)
Bridge Constructor: The Walking Dead – – £1.99 (75% off) / £1.59 Plus (80% off)
Bring To Light – £8.49 (50% off) / £6.79 Plus (60% off)
Broforce – £2.39 (80% off)
Brunch Club – £0.99 (90% off)
Bud Spencer & Terence Hill – Slaps And Beans – £6.39 (60% off) / £4.79 Plus (70% off)
Bunny Mahjo – £1.74 (30% off) / £1.49 Plus (40% off)
Bunny Memory – £1.74 (30% off) / £1.49 Plus (40% off)
Bunny Reversi – £1.18 (30% off) / £1.01 Plus (40% off)
Burger Bistro Story – £4.99 (50% off)
Burnout Paradise Remastered – £5.39 (70% off)
Bus Simulator 21 – Extended Edition – £33.59 (30% off)
Call of Duty: Black Ops 4 – £19.79 (67% off)
Call of Duty: Black Ops 4 – Digital Deluxe – £33.99 (60% off)
Cannibal Cuisine – £5.99 (40% off) / £4.99 Plus (50% off)
Captain Tsubasa: Rise of New Champions – £11.24 (75% off) / £8.99 Plus (80% off)
Cardpocalypse – £7.99 (60% off)
Cartoon Network: Battle Crashers – £3.19 (80% off)
CarX Drift Racing Online – £4.74 (75% off)
Case: Animatronics – £4.39 (45% off)
Castlevania Anniversary Collection – £3.19 (80% off)
Catherine: Full Body – £10.49 (70% off)
Chasm – £5.99 (60% off)
Children of Morta – £6.29 (65% off)
Chimparty – £7.99 (50% off)
Chocobo's Mystery Dungeon Every Buddy! – £13.19 (60% off)
Choice of Life: Middle Ages – £2.99 (25% off)
Cities: Skylines – £8.74 (75% off)
Citizens of Earth – £2.37 (75% off)
Citizens of Space – £2.99 (75% off)
Classic Snake Adventures – £5.17 (30% off)
Clay Skeet Shooting PS4 and PS5 – £2.39 (40% off) / £1.99 Plus (50% off)
Clid The Snail – £7.99 (50% off)
Clone Drone In The Danger Zone – £9.59 (40% off)
Cobra Kai: The Karate Kid Saga Continues – £10.49 (70% off) / £8.74 Plus (75% off)
Colossus Down – £5.99 (60% off)
Colt Canyon – £4.19 (65% off) / £3.59 Plus (70% off)
Conga Master – £1.47 (80% off) / £0.73 Plus (90% off)
Construction Simulator 2 Us – Console Edition – £5.99 (50% off)
Constructor Plus – £2.24 (75% off)
Constructor Plus – £3.99 (75% off)
Cooking Simulator – £8.79 (45% off)
CoolPaintrVR – £10.39 (35% off)
CounterSpy – £4.99 (50% off)
Crash Dummy – £2.69 (70% off) / £2.24 Plus (75% off)
Crashbots – £2.39 (70% off)
Crawl – £5.99 (50% off)
Crayola Scoot – £3.19 (80% off)
Crazy Chicken Kart 2 – £4.79 (70% off)
Cricket 22 – £39.99 (20% off) / £34.99 Plus (30% off)
Cricket 22 – £39.99 (20% off) / £34.99 Plus (30% off)
Crysis Remastered – £9.99 (60% off)
Crysis Remastered Trilogy – £25.99 (35% off)
Cuccchi – £3.24 (50% off) / £2.59 Plus (60% off)
Curious Cases – £3.19 (20% off) / £2.79 Plus (30% off)
Cyanide and Happiness – Freakpocalypse (Episode 1) – £7.99 (50% off)
Dandy Ace – £9.74 (35% off)
Dark Quest 2 – £5.99 (50% off)
Darksiders III Blades & Whip Edition – £13.49 (85% off)
Day D Tower Rush – £2.89 (50% off) / £2.02 Plus (65% off)
Daydreamer: Awakened Edition – £2.24 (75% off)
Dazw Small Bundle – £0.47 (41% off)
Dead Age – £2.59 (80% off)
Dead Ahead:Zombie Warfare – £9.59 (40% off)
Dead Ahead:Zombie Warfare Starter Bundle – £10.19 (40% off)
Dead Ahead:Zombie Warfare&Circus Bundle – £10.79 (40% off)
Dead Ahead:Zombie Warfare&Swat Bundle – £11.99 (40% off)
Dead End Job – £2.59 (80% off)
Dead Island Retro Revenge – £0.79 (80% off)
Dead Nation: Apocalypse Edition – £4.79 (60% off)
Dead Rising Triple Bundle Pack – £11.99 (70% off)
Death Come True – £10.49 (30% off)
Death's Gambit – £11.99 (25% off)
Deathloop – £23.99 (60% off)
Decay of Logos – £5.59 (65% off) / £3.99 Plus (75% off)
Deiland – £5.19 (60% off) / £4.41 Plus (66% off)
Deiland special pack – £5.63 (53% off)
DeMagnete VR – £10.39 (35% off) / £9.59 Plus (40% off)
Demon Slayer -Kimetsu no Yaiba- The Hinokami Chronicles PS4 and PS5 – £29.99 (40% off)
Descenders – £6.99 (65% off)
Desperados III – £17.49 (65% off)
Destropolis – £3.49 (30% off)
Devil May Cry 4 Special Edition – £5.99 (70% off)
Devil May Cry 5 Deluxe + Vergil – £17.49 (50% off)
Devil May Cry HD Collection – £8.24 (67% off)
DiRT Rally Plus PlaystationVR Bundle – £4.99 (80% off)
Disciples: Liberation Digital Deluxe Edition PS4 and PS5 – £34.99 (30% off) / £29.99 Plus (40% off)
Disco Cannon Airlines – £0.55 (30% off) / £0.47 Plus (41% off)
Disgaea 1 Complete – £17.99 (60% off)
Dishonored & Prey: The Arkane Collection – £37.49 (50% off)
Dishonored 2 – £6.39 (60% off)
Dishonored: Death of the Outsider – £9.99 (60% off)
Disintegration – £12.49 (50% off)
Dissidia Final Fantasy Nt – £8.74 (65% off)
Dissidia Final Fantasy Nt Digital – Deluxe Edition – £13.99 (65% off)
DmC Devil May Cry – Definitive Edition – £8.74 (75% off)
Doki Doki Literature Club Plus! – £6.85 (30% off)
Doodle Devil – £2.49 (50% off) / £1.74 Plus (65% off)
Doodle Devil: 3volution – £4.06 (45% off) / £3.32 Plus (55.% off)
Doodle Games Bundle: Heaven and Hell – £8.24 (45% off) / £6.74 Plus (55.% off)
Doodle God: Evolution – £4.39 (45% off) / £3.59 Plus (55.% off)
Doom – £6.39 (60% off)
Doom (1993) – £1.99 (50% off)
Doom 3 – £3.99 (50% off)
Doom 64 – £1.99 (50% off)
Doom II (Classic) – £1.99 (50% off)
Doraemon Story Of Seasons – £6.99 (80% off)
Dragon Age: Inquisition – Deluxe Edition – £16.24 (75% off)
Dragon Ball Fighterz – Ultimate Edition – £13.59 (84% off) / £9.34 Plus (89% off)
Dragon Ball Z: Kakarot – £13.99 (72% off)
Dragon Ball Z: Kakarot – Ultimate Edition – £22.49 (70% off) / £18.74 Plus (75% off)
Dragon's Crown Pro – £6.24 (75% off)
Dreamals – £0.79 (80% off) / £0.39 Plus (90% off)
Dreamals: Dream Quest – £1.59 (80% off) / £0.79 Plus (90% off)
Ducati – 90th Anniversary – £0.89 (90% off)
Dungeon Defenders: Awakened – £18.74 (25% off)
Dungeon Rushers – £2.99 (75% off)
Ea Family Bundle – £3.49 (90% off)
Earth Atlantis – £3.89 (70% off)
Earth'S Dawn – £3.19 (80% off) / £1.59 Plus (90% off)
Eiyuden Chronicle: Rising – £9.59 (20% off)
Empire of Sin – £8.74 (75% off)
Ender of Fire – £2.39 (80% off) / £1.19 Plus (90% off)
Enter the Gungeon: A Farewell to Arms – £5.49 (50% off)
Equestrian Training – £20.99 (30% off)
Escape 2088 – £1.74 (30% off)
Escape First – £3.19 (20% off) / £2.79 Plus (30% off)
Escape First 2 – £3.19 (20% off) / £2.79 Plus (30% off)
Escape First 3 – £3.19 (20% off) / £2.79 Plus (30% off)
Escape from Life Inc – £3.99 (50% off)
Escape Game Fort Boyard – £12.94 (63% off)
Escape Game Fort Boyard – New Edition – £23.09 (30% off)
Evasion From Hell – £5.19 (35% off) / £4.39 Plus (45% off)
Everreach: Project Eden – £3.99 (80% off)
Evertried – £9.59 (40% off)
Everything – £2.39 (80% off)
Faeria – £3.99 (75% off)
FAR CRY 3: Blood Dragon Classic Edition – £5.99 (50% off)
Far Cry 4 – £8.24 (67% off)
Far Cry 5 + Far Cry New Dawn – Complete Edition – £21.24 (75% off)
Far Cry 5 + Far Cry New Dawn – Ultimate Edition – £23.99 (75% off)
Far Cry3 Classic Edition – £8.24 (67% off)
FAR: Changing Tides – £11.99 (25% off)
Far: Lone Sails – £5.99 (50% off) / £3.59 Plus (70% off)
Farmer's Dynasty – £7.49 (70% off) / £6.24 Plus (75% off)
Fat Princess Adventures – £5.99 (50% off)
Final Fantasy IX Digital Edition – £8.49 (50% off)
Final Fantasy X/X-2 HD Remaster – £12.49 (50% off)
Final Fantasy XII The Zodiac Age – £19.99 (50% off)
First Class Trouble – £7.99 (50% off)
Fishing: Barents Sea – Complete Edition – £9.99 (60% off)
Fist of the North Star: Lost Paradise – £6.39 (60% off)
Five Nights at Freddy's – £3.24 (50% off)
Flat Heroes – £5.35 (33% off)
Flippin Kaktus – £6.64 (30% off)
Flipping Death – £3.19 (80% off) / £1.59 Plus (90% off)
Flockers – £2.99 (85% off)
Fluxteria – £1.44 (75% off) / £1.15 Plus (80% off)
Focus Indies Bundle: Curse of the Dead Gods + Shady Part of Me + Aeon Must Die! – £16.49 (50% off)
forma.8 – £1.99 (75% off)
Formula Retro Racing – £2.99 (40% off)
Fort Boyard – £4.99 (80% off)
Fracked – £11.99 (40% off)
From Earth to Heaven – £4.21 (35% off) / £3.56 Plus (45% off)
From Shadows – £1.49 (70% off) / £1.24 Plus (75% off)
Frostpunk: Console Edition – £6.24 (75% off)
Frutakia 2 – £2.30 (30% off)
Futuridium Ep Deluxe – £1.99 (75% off)
G.I. Joe: Operation Blackout – £9.99 (75% off)
Galagi Shooter PS4 and PS5 – £2.39 (40% off) / £1.99 Plus (50% off)
Galak-Z – £4.49 (70% off)
Gang Beasts – £7.19 (55% off)
Garfield Kart – Furious Racing – £4.99 (80% off) / £3.74 Plus (85% off)
Geometry Wars 3: Dimensions Evolved – £3.49 (75% off)
Ghost of a Tale – £7.99 (60% off)
Giga Wrecker Alt. – £6.99 (65% off) / £4.99 Plus (75% off)
Gigantosaurus The Game – £11.99 (40% off)
Ginga Force – £9.59 (40% off) / £7.99 Plus (50% off)
Gnomes Garden 3: The thief of castles – £1.84 (50% off) / £1.28 Plus (65% off)
Gnomes Garden 3: The thief of castles & Doodle God – £3.24 (50% off) / £2.26 Plus (65% off)
Gnomes Garden: New home – £1.84 (50% off) / £1.28 Plus (65% off)
God Wars Future Past – £8.99 (80% off)
Going Under – £5.59 (65% off)
Golden Force – £6.39 (60% off)
Golf – £1.47 (80% off)
Goosebumps: The Game – £2.39 (80% off)
Gorn – £7.99 (50% off)
Grand Prix Racing – £2.39 (40% off) / £1.99 Plus (50% off)
Grip – £3.49 (90% off)
Guilty Gear -Strive- – £26.99 (40% off)
Gunducky Industries++ and Gunducky Trophy Avatar bundle – £0.19 (51% off)
Handball 21 – £17.49 (50% off)
Happy's Humble Burger Farm – £9.59 (40% off)
Harvest Moon: Mad Dash – £7.99 (50% off) / £6.39 Plus (60% off)
Heart of the Woods – £9.79 (30% off)
Heavy Barrel – £1.99 (50% off) / £1.79 Plus (55.% off)
Heavy Burger – £2.49 (50% off) / £2.24 Plus (55.% off)
Helheim Hassle – £2.59 (80% off)
Heliborne – £12.49 (50% off)
Help Will Come Tomorrow – £3.22 (83% off) / £2.27 Plus (88% off)
Hero Defense – £4.99 (80% off)
Hero Express – £1.99 (50% off) / £1.59 Plus (60% off)
Hidden Agenda – £7.99 (50% off)
Historical Trilogy – £11.99 (70% off) / £9.99 Plus (75% off)
Hitchhiker – A Mystery Game – £7.99 (50% off)
Hitman 2 – £11.59 (80% off) / £8.69 Plus (85% off)
Hitman 2 – Gold Edition – £11.99 (85% off)
Hitman Trilogy – £31.99 (60% off)
Hoa – £5.39 (55% off)
Holy Potatoes! A Weapon Shop?! – £4.19 (65% off) / £2.99 Plus (75% off)
Holy Potatoes: What the Hell?! – £4.19 (65% off) / £2.99 Plus (75% off)
Homefront: The Revolution – £2.39 (85% off)
Horse Club Adventures – £11.99 (40% off)
Hotel Transylvania 3 Monsters Overboard – £9.99 (50% off)
Hunting Simulator – £2.39 (85% off)
Hunting Simulator 2 – £14.99 (70% off) / £12.49 Plus (75% off)
Hunting Simulator 2 – £14.99 (70% off) / £12.49 Plus (75% off)
I, AI – £3.19 (60% off)
Ice Age Scrat's Nutty Adventure! – £14.99 (40% off)
Ikaruga – £3.99 (50% off)
In Between – £1.89 (80% off)
In rays of the Light – £3.56 (45% off)
In rays of the Light – £3.56 (45% off)
Indivisible – £12.94 (63% off)
inFAMOUS First Light – £5.99 (50% off)
inFAMOUS Second Son – £7.99 (50% off)
Injustice: Gods Among Us – Ultimate Edition – £7.49 (85% off)
Inside – £3.99 (75% off)
International Table Tennis – £2.39 (40% off) / £1.99 Plus (50% off)
It's Quiz Time – £4.79 (70% off)
Job Simulator – £10.39 (35% off)
John Wick Hex – £5.59 (65% off)
JoJo's Bizarre Adventure: Eyes of Heaven – £6.71 (86% off)
Jotun: Valhalla Edition – £2.39 (80% off)
Journey – £5.99 (50% off)
Journey to the Savage Planet – £12.49 (50% off) / £9.99 Plus (60% off)
Just Cause 4 – Gold Edition – £9.99 (80% off)
Just Cause 4: Reloaded – £6.99 (80% off)
Just Dance 2022 Deluxe Edition – £23.19 (60% off)
Just Dance 2022 Deluxe Edition – £23.19 (60% off)
Katamari Damacy Reroll – £8.24 (67% off)
Kerbal Space Program Enhanced Edition – £8.24 (75% off)
Kiai Resonance – £4.54 (30% off) / £3.89 Plus (40% off)
Kill It With Fire – £7.19 (40% off)
King's Quest: The Complete Collection – £4.79 (80% off)
Kingdom Come: Deliverance – £6.24 (75% off)
Knack – £6.39 (60% off)
Knack 2 – £10.49 (65% off)
Knowledge is Power – £7.99 (50% off)
Knowledge is Power: Decades – £7.99 (50% off)
L. A. Noire – £17.49 (50% off)
La-Mulana – £4.79 (60% off)
La-Mulana 2 – £7.99 (60% off)
Lapis x Labyrinth – £8.24 (67% off)
LEGO Batman 3: Beyond Gotham Premium Edition – £9.99 (60% off)
LEGO Jurassic World – £8.99 (70% off)
Lego Star Wars: The Skywalker Saga PS4 and PS5 – £37.49 (25% off)
Let Them Come – £2.14 (67% off)
Let's Sing 2020 – Platinum Edition – £32.99 (40% off)
Let's Sing 2021 – Platinum Edition – £37.19 (40% off)
Let's Sing Queen – £19.24 (45% off)
Life is Strange: True Colors – £24.99 (50% off)
Life is Strange: True Colors – Ultimate Edition – £42.24 (35% off)
Liftoff: Drone Racing – £7.99 (60% off)
Liftoff: Drone Racing – Deluxe Edition – £9.99 (60% off)
Light Fairytale Episode 1 – £5.99 (25% off)
Light Fairytale Episode 2 – £5.99 (25% off)
Limbo – £1.84 (75% off)
Limbo & Inside Bundle – £5.49 (75% off)
Little Nightmares – £3.99 (75% off)
Little Nightmares – Complete Edition – £6.24 (75% off)
Little Nightmares II PS4 and PS5 – £12.49 (50% off)
Lizard Lady vs the Cats and Avatar Bundle – £0.24 (51% off)
Lords of the Fallen – £3.99 (75% off) / £3.19 Plus (80% off)
Lost in Random – £12.49 (50% off)
Lost Judgment Digital Deluxe Edition PS4 and PS5 – £27.49 (50% off)
Mafia II – Definitive Edition – £8.24 (67% off)
Mafia III – Definitive Edition – £8.24 (67% off)
Magic Walk – £1.49 (40% off) / £0.99 Plus (60% off)
Mahjong Adventure DX – £3.24 (50% off) / £2.59 Plus (60% off)
Malicious Fallen – £9.99 (60% off)
Malicious Fallen Digital – Deluxe Edition – £11.54 (65% off)
Manifest 99 – £3.99 (20% off) / £3.74 Plus (25% off)
Marble Duel Bundle – £5.99 (50% off) / £5.39 Plus (55.% off)
Marvel's Avengers Endgame Edition – £26.99 (55% off)
Marvel's Guardians of the Galaxy PS4 and PS5 – £29.99 (50% off)
Marvels Spider-Man – £13.99 (60% off)
Marvel's Spider-Man: Game of the Year Edition – £17.99 (60% off)
Mary Skelter Finale – £22.49 (50% off)
Mask of Mists – £4.79 (60% off)
Maskmaker – £3.99 (75% off)
May's Mysteries: The Secret of Dragonville – £5.99 (50% off) / £5.39 Plus (55.% off)
MediEvil – £12.49 (50% off)
MediEvil Digital – Deluxe Edition – £17.49 (50% off)
Metal Gear Solid V: The Definitive Experience – £3.19 (80% off)
Metal Max Xeno – £8.74 (75% off)
Metro Exodus – £6.24 (75% off)
Metro Redux – £4.99 (80% off)
Metro Saga Bundle – £12.49 (75% off)
Milanoir – £1.49 (85% off) / £0.99 Plus (90% off)
Mind Labyrinth VR and Brain Beats Bundle – £7.99 (60% off)
Minigolf Adventure – £2.79 (30% off) / £1.99 Plus (50% off)
Minoria – £8.49 (50% off)
Mobile Suit Gundam Extreme Vs. Maxiboost On – £17.99 (60% off)
Monopoly Family Fun Pack – £7.49 (70% off)
Monopoly Plus – £3.59 (70% off)
Monster Energy Supercross – The Official Videogame 2 – £3.74 (85% off)
Monster Energy Supercross 2 – Special Edition – £5.99 (85% off)
Monster Hunter: World – £11.99 (25% off)
Monster Jam Steel Titans – £8.74 (75% off)
Monster Jam Steel Titans 2 – £12.94 (63% off)
Monster Truck Championship – £10.49 (70% off)
Monster Truck Championship – £12.24 (65% off) / £10.49 Plus (70% off)
Moonlighter – £3.99 (75% off) / £3.19 Plus (80% off)
Mordheim: City of the Damned – £4.79 (70% off)
Mortal Kombat 11 Ultimate + Injustice 2 Leg. Edition Bundle – £26.99 (70% off)
MotoGP 15 – £1.29 (90% off)
Mount & Blade: Warband – £3.99 (75% off)
MudRunner – £4.99 (80% off)
Mugsters – £1.99 (80% off)
Music Racer – £2.89 (50% off)
Mutant Football League – £3.89 (70% off) / £3.24 Plus (75% off)
Mutant Football League: Dynasty Edition – £6.39 (60% off) / £5.59 Plus (65% off)
MXGP2 – Special Edition – £1.59 (90% off)
MXGP2 – The Official Motocross Videogame – £1.29 (90% off)
My Aunt is a Witch – £3.59 (60% off)
My Friend Pedro – £6.39 (60% off)
My Hero One'S Justice 2 – Deluxe Edition – £16.79 (72% off)
My Little Riding Champion – £4.79 (70% off)
My Riding Stables 2: A New Adventure – £5.99 (70% off)
My Universe – Doctors and Nurses – £23.09 (30% off) / £21.44 Plus (35% off)
My Universe – Pet Clinic Cats & Dogs – £13.99 (60% off) / £12.24 Plus (65% off)
My Universe – School Teacher – £8.74 (75% off)
Mystik Belle – £7.49 (50% off)
Namco Museum Archives Vol 1 – £3.99 (75% off)
Namco Museum Archives Vol 2 – £3.99 (75% off)
Naruto Shippuden – Ultimate Ninja Storm Trilogy – £6.99 (80% off)
Nascar Heat 4 – Gold Edition – £6.39 (60% off)
Nascar Heat 5 – £6.39 (60% off)
Natsuki Chronicles – £9.59 (40% off) / £7.99 Plus (50% off)
NBA 2K22 for PS4 – £8.99 (85% off)
NBA 2K22 for PS5 – £9.74 (85% off)
Need for Speed – £3.99 (75% off)
Need for Speed Heat – £11.99 (80% off)
Need for Speed Hot Pursuit Remastered – £6.99 (80% off)
Need for Speed Payback – £6.74 (73% off)
Need for Speed Rivals – Complete Edition – £7.49 (75% off)
NEO: The World Ends with You – £24.99 (50% off)
Nerf Legends – £13.49 (70% off)
Nerf Legends – £16.49 (67% off)
NHL 22 X-Factor Edition – £26.99 (70% off)
Ni no Kuni: Wrath of the White Witch Remastered – £7.99 (80% off)
Nickelodeon Kart Racers – £4.99 (80% off)
Nickelodeon Kart Racers 2: Grand Prix – £10.49 (70% off) / £8.74 Plus (75% off)
Nine Witches: Family Disruption – £5.99 (60% off) / £3.74 Plus (75% off)
Ninja Shodown – £1.99 (80% off) / £0.99 Plus (90% off)
Nowhere Prophet – £8.99 (50% off)
Odin Sphere Leifthrasir – £9.99 (80% off)
Offroad Racing – Buggy X Atv X Moto – £2.39 (85% off)
Okami HD – £6.39 (60% off)
Omensight – £9.49 (50% off) / £8.54 Plus (55.% off)
One Piece Burning Blood – Gold Edition – £9.74 (85% off)
One Piece Grand Cruise – £3.99 (50% off)
One Punch Man: A Hero Nobody Knows – £6.99 (86% off) / £4.49 Plus (91% off)
Onimusha: Warlords – £6.39 (60% off)
Onrush – £1.79 (80% off)
Outbreak: Contagious Memories Definitive Collection – £11.99 (70% off)
Outbreak: Lost Hope – £2.99 (70% off) / £2.49 Plus (75% off)
Outbuddies DX – £2.99 (80% off)
Outcast – Second Contact – £1.29 (90% off)
Outlast – £1.54 (90% off)
Outlast 2 – £2.49 (90% off)
Overpass – Deluxe Edition – £8.24 (75% off)
Pac-Man Championship Edition 2 – £3.79 (62% off)
Paint the Town Red – £8.39 (40% off)
Pancake House – £9.09 (30% off) / £7.79 Plus (40% off)
PandaBall – £0.49 (80% off)
Pantsu Hunter: Back to the 90s – £3.99 (60% off)
Party Trivia – £2.39 (80% off)
Pathfinder: Kingmaker – Definitive Edition – £8.74 (75% off)
Pathologic 2 – £10.14 (65% off)
Paw Patrol Bundle – £29.99 (40% off)
Payday 2 – Crimewave Edition – The Big Score Game Bundle – £8.99 (80% off)
Payday 2: Crimewave Edition. – £3.19 (80% off)
Persona 3: Dancing in Moonlight – £7.49 (70% off)
Persona 5 Royal – £19.99 (60% off)
Persona 5 Royal – Ultimate Edition – £29.74 (65% off)
Persona 5: Dancing in Starlight – £7.49 (70% off)
Persona5 Strikers – £21.99 (60% off)
Petoons Party – £11.99 (25% off) / £7.99 Plus (50% off)
Phantom Doctrine – £3.29 (90% off)
Phlegethon – £1.24 (50% off) / £0.74 Plus (70% off)
Pillars of Eternity – Complete Edition – £13.49 (70% off) / £11.24 Plus (75% off)
Pillars of Eternity II: Deadfire – Ultimate Edition – £12.49 (75% off)
Ping Redux – £2.95 (20% off) / £2.76 Plus (25% off)
Pixel Heroes: Byte & Magic – £3.24 (75% off)
Planet Alpha – £2.39 (85% off)
Planet Coaster: Console Edition – £13.99 (65% off) / £11.99 Plus (70% off)
Plants vs. Zombies Garden Warfare 2 – £3.99 (75% off)
Plants vs. Zombies: Battle for Neighborville – Deluxe Edition – £12.24 (65% off)
PlayStationVR Worlds – £12.49 (50% off)
Playstige Holiday Bundle – £1.99 (75% off) / £1.59 Plus (80% off)
Port Royale 4 – Extended Edition – £22.49 (50% off)
Postal Redux – £3.59 (55% off) / £2.79 Plus (65% off)
Potata – £3.59 (70% off)
Prey – £12.49 (50% off)
Prison Architect: PlayStation4 Edition – £3.99 (80% off)
Professor Rubik's Brain Fitness – £8.74 (75% off)
Project Cars – £5.19 (60% off)
Project Winter – £10.49 (25% off)
Promesa – £1.99 (50% off) / £1.59 Plus (60% off)
Psychotic's Agatha Knife – £2.84 (70% off)
Psychotic's MechaNika – £1.49 (70% off)
Pure Pool – £2.79 (65% off)
Puss! – £2.84 (70% off)
Puyo Puyo Champions – £1.99 (75% off)
Puyo Puyo Tetris 2 – £10.49 (70% off)
Quake – £3.99 (50% off)
QUByte Classics – The Humans – £4.54 (30% off)
QUByte Classics – The Immortal by Piko – £4.54 (30% off)
QUByte Classics: Jim Power: The Lost Dimension Collection by Piko – £6.29 (30% off)
Race with Ryan – £11.99 (40% off)
Rage 2 – £8.74 (75% off)
Rage 2 – Deluxe Edition – £11.54 (79% off)
Raging Justice – £0.99 (90% off)
Railway Empire – Complete Collection – £21.44 (35% off)
Rainbows, Toilets & Unicorns – £3.24 (50% off) / £2.59 Plus (60% off)
Rapala Fishing: Pro Series – £3.19 (80% off)
Rayman Legends – £3.99 (75% off)
Rebel Galaxy Outlaw – £7.49 (70% off)
Redeemer: Enhanced Edition – £2.59 (80% off)
Relicta – £2.39 (85% off)
Republique: Anniversary Edition – £7.19 (40% off)
Resident Evil – £3.99 (75% off)
Resident Evil 0 – £3.99 (75% off)
Resident Evil 2 – £13.99 (60% off)
Resident Evil 3 – £13.99 (60% off)
resident evil 4 – £6.39 (60% off)
Resident Evil 5 – £6.39 (60% off)
Resident Evil 6 – £6.39 (60% off)
Resident Evil 7 biohazard – £7.99 (50% off)
Resident Evil Code: Veronica X – £4.79 (60% off)
Resident Evil Revelations – £6.39 (60% off)
Resident Evil Revelations 2 – Deluxe Edition – £9.99 (60% off)
Resident Evil Village – £20.89 (62% off)
Resident Evil Village & Resident Evil 7 Complete Bundle – £44.99 (40% off)
Retro Classix: Joe and Mac – Caveman Ninja – £2.49 (50% off) / £2.24 Plus (55.% off)
Retro Machina – £8.79 (45% off)
Rick And Morty: Virtual Rick-Ality – £7.49 (70% off)
Rico – £3.99 (75% off)
Ride – £1.59 (90% off)
Ride 2 – £2.99 (90% off)
Ride 2 Special Edition – £4.49 (90% off)
Riders Republic – Deluxe Edition – £30.39 (60% off)
Riders Republic Ultimate Edition PS4 and PS5 – £39.99 (60% off)
Rigid Force Redux – £5.19 (60% off)
Rims Racing – Ultimate Edition PS4 and PS5 – £32.99 (50% off) / £24.41 Plus (63% off)
Rise of the Third Power – £9.59 (40% off)
Risen 3: Titan Lords – Enhanced Edition – £3.19 (80% off)
Risk of Rain 2 – £4.99 (75% off)
Rive – £1.79 (85% off) / £1.19 Plus (90% off)
Road to Guangdong – £4.79 (70% off) / £3.19 Plus (80% off)
Roarr! Jurassic Edition – £1.64 (70% off) / £1.25 Plus (77% off)
Robox – £2.39 (80% off)
Rock of Ages 2: Bigger & Boulder – £4.63 (60% off)
Rock of Ages 2: Complete Bundle – £6.39 (60% off)
Rogue Lords – £17.49 (30% off)
Roguebook – £13.99 (30% off)
Round Invaders – £1.49 (40% off) / £0.99 Plus (60% off)
Rpg Maker MV – £17.99 (60% off)
Rugby 22 – £22.49 (50% off)
Runbow – £2.39 (80% off)
Saints Row: The Third Remastered – £8.74 (75% off)
Saints Row: The Third Remastered – £8.74 (75% off)
Sakura Wars Digital – Deluxe Edition – £19.79 (70% off)
Sam and Max: This Time It's Virtual! – £11.19 (30% off) / £10.39 Plus (35% off)
Samurai Jack: Battle Through Time – £12.20 (63% off) / £10.55 Plus (68% off)
Scott Pilgrim vs. The World: The Game – – Complete Edition – £3.95 (67% off)
Screencheat – £3.59 (70% off)
Sea of Solitude – £3.99 (75% off)
Secret Neighbor – £9.59 (40% off)
Sega Mega Drive Classics – £8.74 (65% off)
Seum: Speedrunners from Hell – £2.59 (80% off)
Shadow of the Beast – £5.99 (50% off)
Sheltered – £1.99 (80% off)
Shenmue I & II – £4.99 (80% off)
Shenmue III – £4.99 (80% off)
Sherlock Holmes Essential Bundle – £31.99 (60% off)
Sherlock Holmes: The Devil's Daughter – £8.24 (75% off)
Shin Megami Tensei III Nocturne HD Remaster – £22.49 (50% off)
Shooty Fruity – £4.79 (70% off)
Silver Chains – £4.99 (75% off) / £3.99 Plus (80% off)
Sine Mora Ex – £6.39 (60% off) / £4.79 Plus (70% off)
Skelattack – £3.19 (80% off)
Skul: The Hero Slayer – £9.09 (35% off)
Skulls of the Shogun – £4.79 (40% off)
SkyDrift Infinity – £10.39 (20% off)
Skyworld – £3.74 (85% off)
Slime-san: Superslime Edition – £3.89 (70% off)
Smelter – £8.49 (50% off)
Sniper – £1.47 (80% off)
Sniper Ghost Warrior Contracts & SGW3 Unlimited Edition – £14.99 (70% off) / £12.49 Plus (75% off)
Snk 40th Anniversary Collection – £17.49 (50% off)
Snooker 19 – £11.99 (60% off)
Sokocat – Combo – £0.98 (70% off)
SolSeraph – £2.99 (75% off)
Sonic Colours: Ultimate – Digital Deluxe – £23.99 (40% off)
Soulcalibur VI – £7.69 (86% off)
South Park: The Fractured but Whole – £11.99 (75% off)
Space Hulk: Deathwing – Enhanced Edition – £6.24 (75% off)
Space Hulk: Tactics – £2.59 (80% off)
Space Invasion – £2.39 (40% off) / £1.99 Plus (50% off)
SpeedRunners – £0.79 (90% off)
Spelunky – £2.39 (80% off)
Spelunky 2 – £7.19 (55% off)
Spiritfarer – £6.59 (67% off)
Star Wars Battlefront Ultimate Edition – £8.99 (50% off)
Star Wars Jedi: Fallen Order Deluxe Edition – £13.74 (75% off)
SteamWorld Dig – £1.47 (80% off) / £0.73 Plus (90% off)
SteamWorld Dig 2 – £4.79 (70% off) / £3.19 Plus (80% off)
SteamWorld Heist – £2.39 (80% off) / £1.19 Plus (90% off)
Steep – £6.39 (60% off)
Stories: The Path of Destinies – £4.49 (50% off) / £4.04 Plus (55.% off)
Story of a Gladiator – £3.99 (50% off)
Stranded Deep – £7.19 (55% off)
Street Outlaws: The List – £8.74 (75% off)
Street Power Football – £6.24 (75% off)
Strider – £2.39 (80% off)
Styx: Master of Shadows – £7.99 (50% off) / £6.39 Plus (60% off)
Styx: Shards of Darkness – £1.59 (90% off)
Summer in Mara – £7.01 (61% off) / £6.29 Plus (65% off)
Summer in Mara + Deiland Bundle – £9.59 (52% off)
Summer In Mara – Special Edition – £6.64 (65% off)
Sundered: Eldritch Edition – £3.19 (80% off)
Super Blackjack Battle II – Turbo Edition – The Card Warriors – £1.29 (80% off)
Super Bomberman R – £6.99 (80% off)
Super BurgerTime – £1.99 (50% off) / £1.79 Plus (55.% off)
Super Monkey Ball Banana Mania PS4 and PS5 – £19.24 (45% off)
Super Monkey Ball: Banana Blitz HD – £8.74 (65% off)
Super Neptunia Rpg – £9.99 (60% off)
Super Night Riders – £1.99 (50% off)
Superbeat: XONiC Ex – £4.99 (75% off) / £2.99 Plus (85% off)
Surgeon Simulator: Anniversary Edition – £1.34 (85% off)
Survival – £1.59 (80% off)
Surviving Mars – Digital Deluxe Edition – £6.99 (80% off)
Sword Art Online Alicization Lycoris – £19.99 (60% off)
Sword Art Online: Fatal Bullet – £4.89 (86% off)
Sword Art Online: Hollow Realization – £6.74 (85% off)
Swordsman VR – £8.39 (40% off)
Syberia 3 – £4.49 (90% off)
Table of Tales: The Crooked Crown – £7.99 (50% off) / £6.39 Plus (60% off)
Table Top Racing: World Tour – £1.24 (50% off) / £0.61 Plus (75% off)
Tales from the Borderlands – £11.99 (25% off)
Tales Of Arise Deluxe Edition PS4 and PS5 – £38.99 (40% off)
Tamarin – £9.99 (60% off)
Tanuki Justice – £6.49 (50% off)
Tcheco in the Castle of Lucio – £1.99 (50% off) / £1.59 Plus (60% off)
Techno Tanks – £4.21 (35% off) / £3.56 Plus (45% off)
Tekken 7 – Definitive Edition – £23.74 (75% off) / £18.99 Plus (80% off)
Tennis World Tour 2 – £13.49 (70% off) / £11.24 Plus (75% off)
Tennis World Tour Legends Edition – £3.99 (80% off)
Tetraminos – £1.59 (80% off)
That's You! – £7.99 (50% off)
The 25th Ward: The Silver Case – £8.24 (67% off)
The Amazing American Circus – £6.39 (60% off) / £5.59 Plus (65% off)
The Assembly – £3.99 (80% off)
The BioWare Bundle – £9.99 (80% off)
The Bluecoats: North & South – £8.74 (65% off)
The Centennial Case : A Shijima Story PS4&PS5 – £27.99 (30% off)
The Church in the Darkness – £3.19 (80% off)
The Coma 2: Vicious Sisters – £5.19 (60% off)
The Council – Complete Season – £3.89 (70% off)
The Crew 2 – Standard Edition – £7.99 (80% off)
The Dark Pictures Anthology: Little Hope – £9.99 (60% off)
The Dark Pictures Anthology: Man Of Medan – £8.24 (67% off)
The Diabolical Trilogy – £11.19 (30% off)
The Disney Afternoon Collection – £3.99 (75% off)
The Division 2 – Standard Edition – £7.49 (70% off)
The Elder Scrolls V: Skyrim Special Edition – £17.49 (50% off)
The Eternal Cylinder – £11.99 (40% off)
The Fisherman – Fishing Planet – £10.49 (70% off) / £8.74 Plus (75% off)
The Heavy Rain & Beyond: Two Souls Collection – £13.99 (60% off)
The Hong Kong Massacre – £4.19 (70% off)
The Inner World – £2.39 (80% off)
The Jackbox Party Pack – £7.99 (60% off)
The Jackbox Party Pack 6 – £12.49 (50% off)
The Jackbox Party Pack 7 – £12.49 (50% off)
The Last Campfire – £3.59 (70% off)
The Last Remnant Remastered – £7.99 (50% off)
The Legend of Heroes: Trails of Cold Steel III – £22.49 (55% off) / £19.99 Plus (60% off)
The Messenger – £6.39 (60% off)
The Mummy Demastered – £7.99 (50% off)
The Path of Motus – £2.39 (80% off)
The Perplexing Orb – £2.54 (50% off) / £2.03 Plus (60% off)
The Perplexing Orb 2 – £2.58 (65% off) / £1.84 Plus (75% off)
The Room VR: A Dark Matter – £12.49 (50% off)
The Sexy Brutale – £4.79 (70% off) / £3.19 Plus (80% off)
The Silver Case – £12.49 (50% off)
The Sinking City – £8.99 (80% off)
The Surge 2 – £8.49 (66% off)
The TakeOver – £8.49 (50% off)
The Touryst – £9.59 (40% off)
The Town of Light – £3.19 (80% off)
The Ultimate Sonic Bundle – £32.49 (50% off)
The Vanishing of Ethan Carter – £1.54 (90% off)
The Walking Dead: Saints & Sinners – Standard Edition – £19.79 (40% off) / £18.14 Plus (45% off)
Think of the Children – £1.99 (80% off)
Those Who Remain – £5.59 (65% off)
Tilting Tiles – £2.57 (40% off) / £2.14 Plus (50% off)
Tiny Tina's Assault on Dragon Keep: A Wonderlands One-shot Adventure – £3.99 (50% off)
Titan Quest – £4.99 (80% off)
ToeJam & Earl: Back in the Groove! – £3.89 (70% off) / £1.94 Plus (85% off)
Toki – £0.79 (95% off)
Toki Tori 2+ – £1.79 (85% off) / £1.19 Plus (90% off)
Tom Clancy's Rainbow Six Extraction PS4 and PS5 – £22.49 (50% off)
Tom Clancy's Rainbow Six Siege Operator Edition PS4 and PS5 – £26.09 (55% off)
Tom Clancy's Rainbow Six Siege Ultimate Edition – £40.69 (45% off)
Tom Clancy's Ghost Recon Breakpoint – Gold Edition – £21.24 (75% off)
Tom Clancy's Ghost Recon Wildlands – Standard Edition – £9.99 (75% off)
Tom Clancy's Ghost Recon Wildlands Year 2 – Gold Edition – £13.74 (75% off)
Tomb Raider: Definitive Survivor Trilogy – £17.99 (60% off)
Top Gun Air Combat – £5.54 (25% off) / £4.80 Plus (35% off)
Totally Normal Journey: The Interactive Musical – £3.47 (40% off) / £3.35 Plus (42% off)
Traffic Jams – £3.19 (80% off)
Trailblazers – £4.99 (80% off) / £2.49 Plus (90% off)
Treasure Hunter Simulator – £4.79 (40% off) / £3.99 Plus (50% off)
Trials of Mana – £22.49 (50% off)
Trivial Pursuit Live! 2 – £10.39 (35% off)
Trollhunters: Defenders of Arcadia – £11.99 (40% off)
Trulon: The Shadow Engine – £3.19 (80% off)
Trüberbrook – £4.99 (80% off)
TT Isle of Man – Ride on the Edge 2 – £10.49 (70% off) / £8.74 Plus (75% off)
TT Isle of Man: Ride on the Edge – £1.59 (90% off)
Turok Bundle – £12.49 (50% off)
Twin Mirror – £6.24 (75% off)
Two Crude – £1.84 (50% off) / £1.65 Plus (55.% off)
Two Tribes Pack: Rive & Toki Tori 2+ – £3.29 (85% off) / £2.19 Plus (90% off)
Ultra Age – £12.49 (50% off)
UnMetal – £6.99 (50% off)
Unravel Yarny Bundle – £4.99 (80% off)
Unsighted – £11.19 (30% off)
Untitled Goose Game – £7.99 (50% off)
Unto The End – £10.99 (45% off) / £9.99 Plus (50% off)
Utawarerumono: Prelude to the Fallen – £24.99 (50% off)
Utawarerumono: Zan – £19.99 (60% off)
Valentino Rossi The Game – £1.29 (90% off)
Valentino Rossi The Game – Digital Deluxe – £2.99 (90% off)
Valentino Rossi The Game – Special Edition – £1.99 (90% off)
Valentino Rossi The Game Compact – £0.79 (90% off)
Valfaris Full Metal Mode – £9.99 (50% off) / £8.99 Plus (55.% off)
Valkyria Revolution – £4.79 (70% off)
Vambrace: Cold Soul – £3.99 (80% off) / £2.99 Plus (85% off)
Vampire: The Masquerade – Coteries of New York – £3.19 (80% off) / £2.39 Plus (85% off)
Vampire: The Masquerade – Shadows of New York – £3.99 (60% off) / £3.49 Plus (65% off)
Vampire: The Masquerade – Swansong – £24.99 (50% off)
Vampire: The Masquerade – Swansong – £24.99 (50% off)
Vanquish – £7.99 (60% off)
Victor VRan – £3.99 (75% off)
void Trrlm(); //Void Terrarium – £9.99 (50% off)
Waking Violet – £1.44 (75% off)
Wallachia: Reign of Dracula – £6.49 (50% off)
Warhammer 40,000: Inquisitor – Martyr Complete Collection – £18.49 (75% off) / £14.79 Plus (80% off)
Warhammer Bundle: Mordheim and Blood Bowl 2 – £7.49 (70% off)
Warhammer: End Times – Vermintide – £2.49 (90% off)
Warhammer: Vermintide 2 – £4.99 (80% off)
Warhammer: Vermintide 2 – Premium Edition – £7.39 (80% off)
Warhammer: Vermintide 2 – Ultimate Edition – £8.99 (80% off)
Warhammer: Vermintide 2 – Winds of Magic Bundle – £17.49 (50% off)
Wasteland 3 – £8.74 (75% off)
Watch Dogs 2 – £9.99 (80% off)
Watch Dogs: Legion – Gold Edition – £28.04 (67% off)
We Happy Few – £4.99 (90% off)
We. The Revolution – £4.74 (75% off) / £3.22 Plus (83% off)
Werewolf: The Apocalypse – Earthblood – £11.24 (75% off) / £8.99 Plus (80% off)
Werewolf: The Apocalypse – Earthblood PS4 and PS5 – £11.24 (75% off) / £8.99 Plus (80% off)
Wind Wind – £9.79 (30% off) / £8.39 Plus (40% off)
Wintermoor Tactics Club – £6.39 (60% off)
Wizard Fire – £1.99 (50% off) / £1.79 Plus (55.% off)
Wolfenstein: Cyberpilot – £4.94 (67% off)
Wolfenstein: The New Order – £4.49 (70% off)
Wolfenstein: The Old Blood – £4.49 (70% off)
Wolfenstein: Youngblood – Deluxe Edition – £6.24 (75% off)
Wonder BOY Asha in Monster World – £16.49 (45% off)
WRC 10 FIA World Rally Championship – £13.49 (70% off) / £11.24 Plus (75% off)
WRC 9 Fia World Rally Championship – £9.99 (80% off)
WWE 2K Battlegrounds – £13.99 (60% off)
Yaga – £7.99 (60% off)
Yakuza 0 – £4.79 (70% off)
Yakuza 3 Remastered – £6.39 (60% off)
Yakuza 4 Remastered – £6.39 (60% off)
Yakuza 5 Remastered – £6.39 (60% off)
Yakuza 6: The Song of Life – £5.59 (65% off)
Yakuza Kiwami – £4.79 (70% off)
Yakuza Kiwami 2 – £4.79 (70% off)
Yakuza: Like a Dragon Legendary Hero Edition PS4 and PS5 – £29.99 (60% off)
Yakuza: Like a Dragon PS4 and PS5 – £24.74 (55% off)
Yoga Master – Deluxe Edition – £11.59 (60% off)
Yooka-Laylee – £5.24 (85% off)
Yooka-Laylee and the Impossible Lair – £4.99 (80% off)
Yu-Gi-Oh! Legacy of the Duelist – £3.99 (75% off)
Yu-Gi-Oh! Legacy of the Duelist: Link Evolution – £8.24 (75% off)
Zombie Vikings – £1.89 (80% off) / £0.94 Plus (90% off)
Zombieland: Double Tap – Road Trip – £6.99 (80% off) / £5.24 Plus (85% off)
Zone Of The Enders: The 2nd Runner – Mars – £4.99 (80% off)
Source – [HotukuDeals]