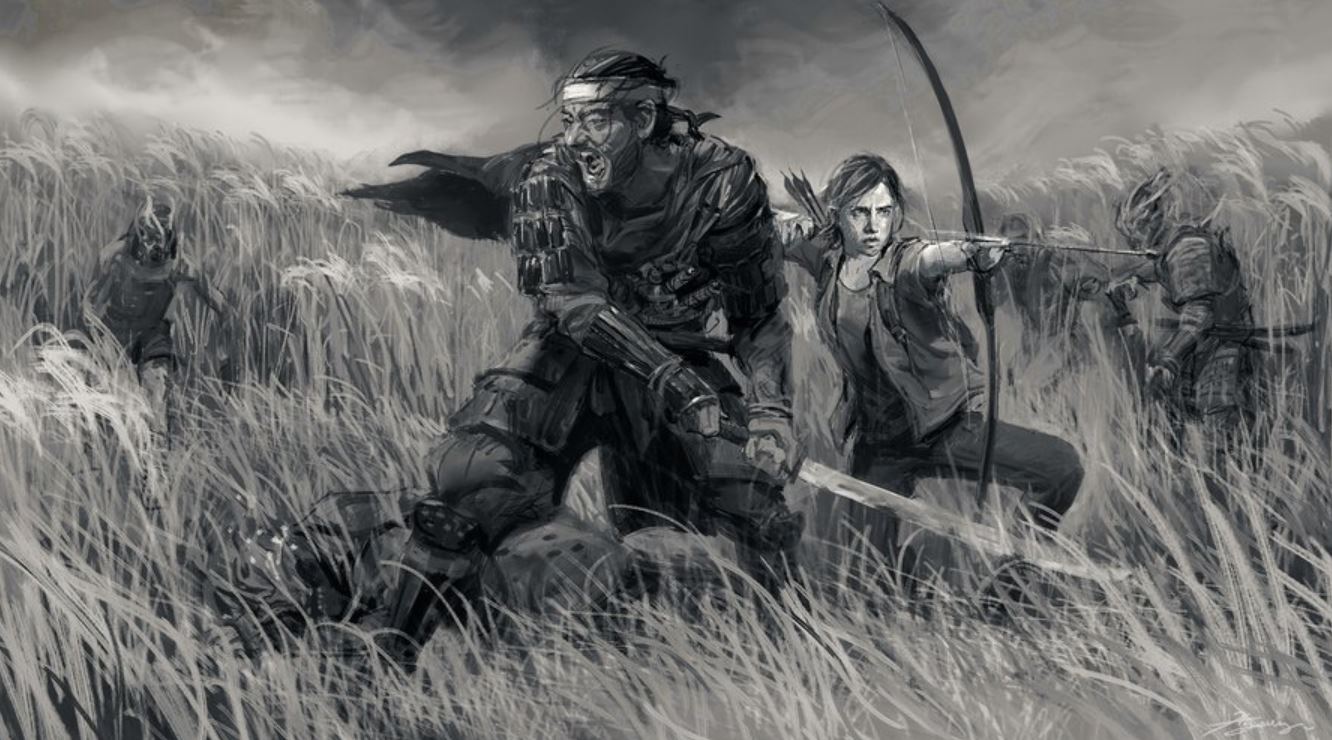 A number of members of PlayStation Studios have shared some gorgeous artwork with us to celebrate the launch of Ghost of Tsushima on PS4.
Congratulations came from a number of studios, including Insomniac, Media Molecule, Santa Monica Studio, Pixelopus, Bend Studio, and Naughty Dog. You can see all of these below:
Bend Studio released a great bit of art with Deacon hopping into the snowy peaks of Kaimgata in Ghost of Tsushima.
Pixelopus chose a gorgeous painting-like piece of art with Jin riding alongside Ash from Concrete Genie.
Media Molecule's Art Director created a gorgeous cinematic with Jin, all made in Dreams.
Santa Monica Studio drew a great cartoon with Jin preparing to fight alongside Atreus and Kratos.
Naughty Dog gave us a great black and white piece with Jin fighting alongside Ellie in a field filled with Mongols.
Finally, Insomniac took a different tone and went for a much more silly, yet still loveable piece.
If you are still on the fence about the game you can read our review and get a taste of just how epic Jin's Samurai adventure is.
Ghost of Tsushima is available now on PS4.