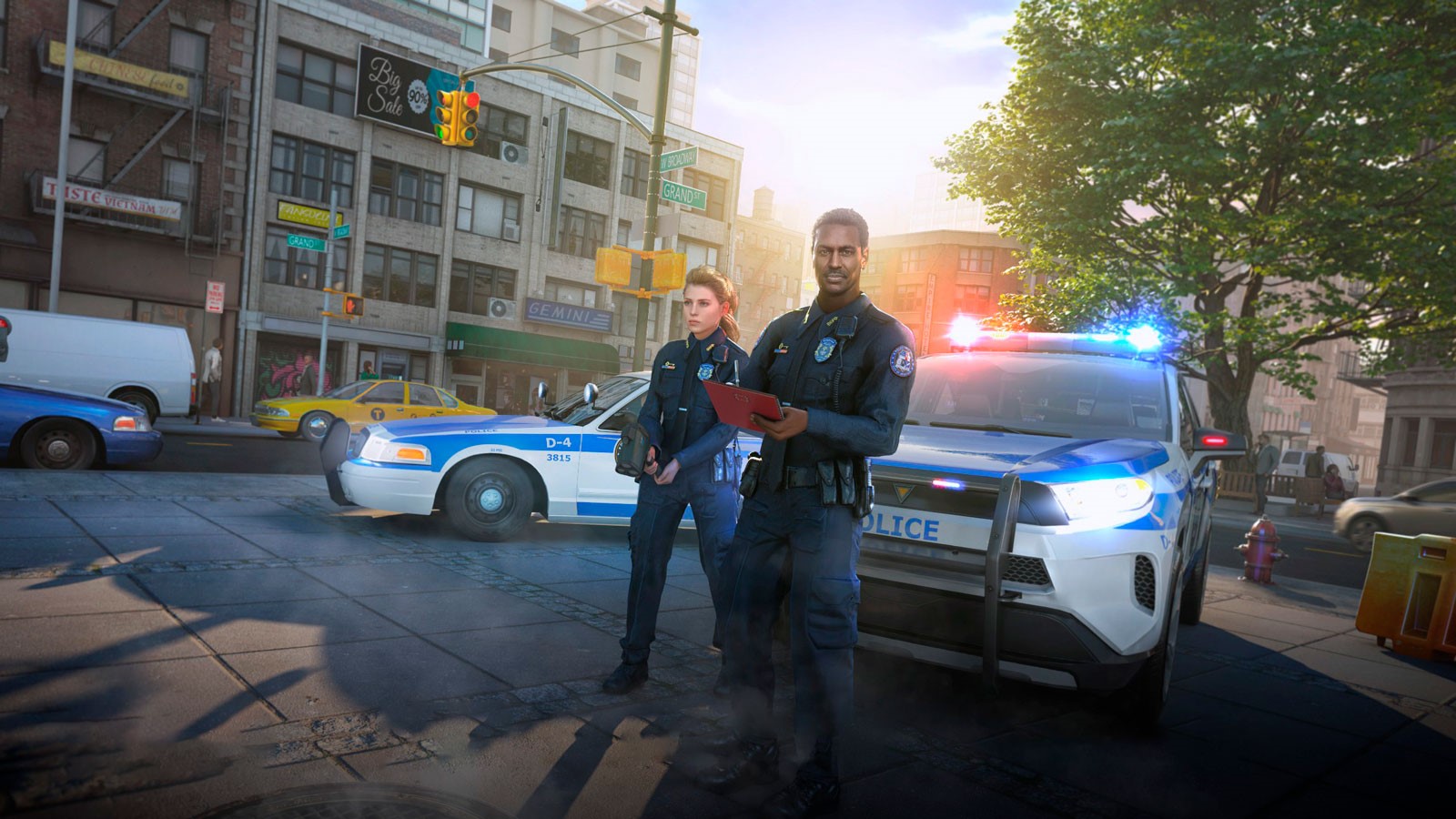 Police Simulator: Patrol Officers set the player as the local police for an American city to write down fines, investigate, and help investigate accidents. The LSPDFR of Grand Theft Auto IV and V games has been the most popular police mode for years. Players around the world have taken advantage of the GTA's open and refined world for police scandal, where fines are distributed and criminals are chased. Simulation game publisher Astragon is now hitting this seam with a new police simulator that aims to focus solely on policing, without the ever-shattering modes and other functions. Thus, police teachers are now offered an early access game that seeks to match the passions of those interested in exploitation in the fictional U.S. city of Brighton. This is definitely a game you should try out, especially if you enjoy chasing the thrill, such as in slot games.
The tutorial takes some time to master
Police Simulator: Patrol Officers is a versatile simulator. Therefore, learning it takes time. The initial stages of the game take three hours before all the basics of foot patrol have been practiced. One shift lasts eight hours of game time and 20 minutes of a real lifetime. In the initial stage, therefore, the player distributes fines in 20-minute shifts in all ways provided by the game. For myself, it took 5.2 hours according to Steam's clock before the police car offered to play. Some of the YouTubers have received the car in as little as three hours. However, time goes into studying, so it is worth preparing for.
Hands up in the air, where I can see them!
The game is divided into working days, where you work either alone or in multiplayer on two legs or in a car. Because the game is only in early access mode at the time of this writing on June 20, 2021, not all features are yet available.
During the working day, the desired area of ​​the city is selected, some of which are calmer, some of which are more infamous. Usually, the game offers the main task, which is either giving out tickets for speeding or illegal parking or radar research. These get more points than, say, a pedestrian running towards a red – if that is not the main goal of the turn. Anything may happen when you are not looking Someone is driving too fast and is about to crash, another one is beating a bystander or a wanted person is seen in the next block. These are callouts, i.e. tasks from the public-safety answering point that a player can voluntarily take on. They become those decent scores. Points, in turn, provide new items and tools for subsequent patrols.
The police also has rules
Compared to GTA V LSPDF, Police Simulator: Patrol Officers goes much deeper into everyday policing. All sorts of interrogation, blaming and analysis of driver's licenses and insurance documents are involved and even semi-mandatory blaming. The player needs to be careful when criminals are being investigated so that nothing goes by. Namely, bad accident reports become bad scores.
The game also ruthlessly punishes breaking the law. The cops also have rules. Without turning on your alarm, you must not drive towards the red lights, speeding is prohibited, and any penalties imposed on the wrong grounds will be felt immediately at the CP points. If there are too many fouls, the player loses his achievements, and the grain starts over. So far players that have tried the game, all agree on that the driving feature is horrendous and needs badly an update. It is still not possible to fully enjoy the game with a controller, but hopefully it will be once it is finished. Other suggested updates by steam users are: bigger variety of police vehicles, handgun use instead of taser, slow down time and background check of suspects (which is already approved).
Graphically valid stuff
Police Simulator: Patrol Officers is surprisingly beautiful thanks to the Unreal 4 game engine. There are graphic bugs here and there, but you can watch them through your fingers as the game is still in progress. Overall, the lighting is great and the 3D models are beautiful enough to be believable. The overall look of the game is at the level of the previous generation but at the PS3 level. However, this is sufficient in such a simulator. The sounds still lack all the dialogues and the music is also cancerous. However, these are sure to evolve over the coming years, so I will not go into them deeper than this.
Is it worth buying?
The game costs about $24.99 and has already gathered strong positive reviews on steam. Of course there are players that believe the price is too high for an unfinished game full of bugs, but on its defence it is still on early access. Police Simulator: Patrol Officers is a tough class patrol police simulator. If you are interested in fining, investigating, accident investigation, and the occasional hunting of wanted people for human bustle, this is definitely worth a try. For lovers of harder action, however, the modified GTA V and LSPDFR with all their breakable modes offer an even more drastic option. Police Simulator: Patrol Officers is not bad, it is just still badly in progress. However, it is promising and in small, one-turn instalments it is even surprisingly fascinating to play as long as a patrol car is available.