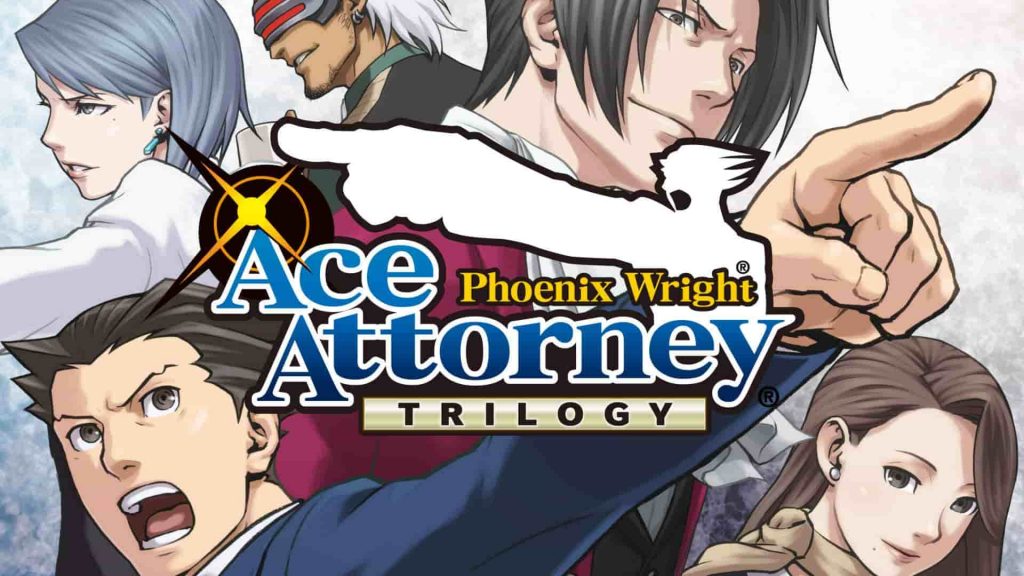 After spending well over a decade on other platforms, the Phoenix Wright: Ace Attorney Trilogy finally makes his way to PS4, and in doing so brings the first three of his original courtroom adventures with him, updated and polished for contemporary eyes and ears.
Phoenix Wright: Ace Attorney Trilogy looks to make a highly enjoyable, overdue debut on PS4
If you've never played an Ace Attorney game before, it's a series that boasts quite the unique premise. As rookie defending lawyer Phoenix Wright (or 'Nick', as his friends affectionately know him, for short), the Ace Attorney Trilogy has you solving some 14 somewhat eccentric cases spread across the three games included in this compilation.
And when we me eccentric, we really mean, well, *eccentric*. From cases that involve murderously egotistical actors to spirits being able to submit evidence to the court, and a range of larger-than-life characters to boot, the Ace Attorney games aren't the dry, stuffy affairs you might otherwise assume them to be. In gameplay terms, these games combine first-person investigative elements with visual novel style elements and massive dollops of good old fashioned, logical detective work.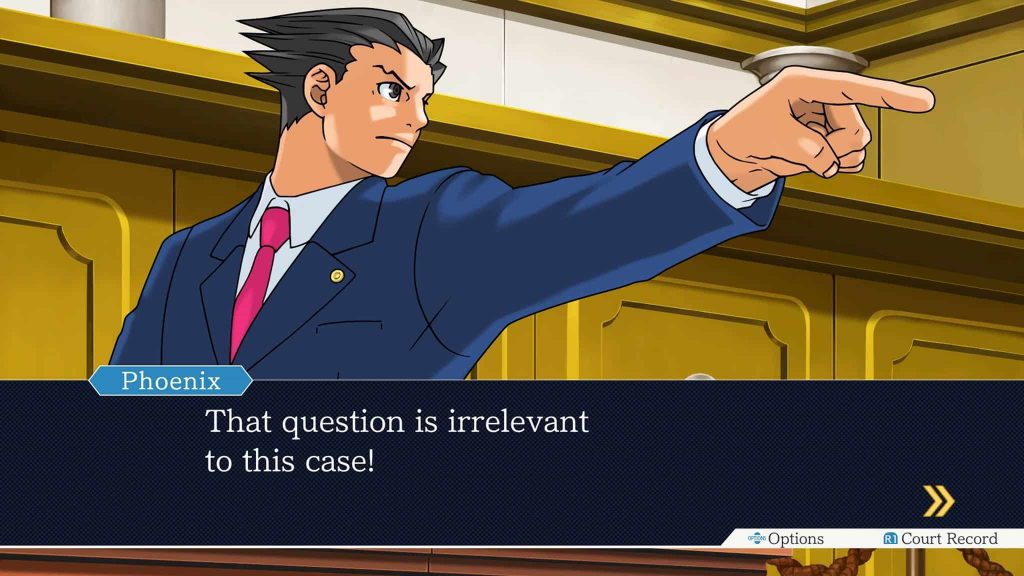 How this synergy of different mechanics functions in real terms is that as you gain clues and evidence, you must combine the two to expose contradictions in the testimonies of the witnesses from the opposite bench as you pursue a not guilty verdict for your client. Furthermore, you can press witnesses on their testimonies to expose fallacies and falsehoods that can in turn be used against them in court, too – making the Ace Attorney games feel akin to a unique sort of puzzler that you just don't really see too much of.
As such, these games unfold very much as highly entertaining old school exercises in logic entrapment, and when you catch a witness in a contradiction or discover a new clue to use in court, there's no feeling of satisfaction quite like it. Beyond Ace Attorney's protracted courtroom duels, long-form storylines exist too which branch form one case to the next; providing these games with a real sense of continuity in the process.
Where things get a little tricky though, is in knowing when to present evidence to the court and in what fashion, as you only have a very finite number of chances to get it right. The upshot of this is that you find yourself examining the evidence much more closer in order to ascertain its relevancy to the case at hand, making Ace Attorney feel like a much more satisfying and challenging use of the old grey matter than an initial glance might initially reveal.
Technically speaking, Capcom have done wonders with the release of Phoenix Wright: Ace Attorney Trilogy on PS4. With a completely revamped UI and pixel sharp, high-definition visuals, these games have arguably never looked quite as good as this. Indeed, don't be surprised if the debut of Phoenix Wright on PS4 ends up being the definitive way to play these games.
All in all, Phoenix Wright: Ace Attorney Trilogy is shaping up beautifully on PS4. With its wacky characters, wonderfully silly storylines and an abundance of logic-stuffed cases to solve, all of which challenge the grey matter in a wide variety of interesting and intriguing ways, it feels good at last to have Capcom's top legal eagle on Sony's console.
Look for us to answer the summons of the courts again soon as we bring you the full review of Phoenix Wright: Ace Attorney Trilogy in early April. In the meantime, you can take a peek at the announcement trailer for Phoenix Wright: Ace Attorney Trilogy on PS4 below.
Published and developed by Capcom, Phoenix Wright: Ace Attorney Trilogy is set to release on PS4, Nintendo Switch, Xbox One and PC on April 9, 2019.