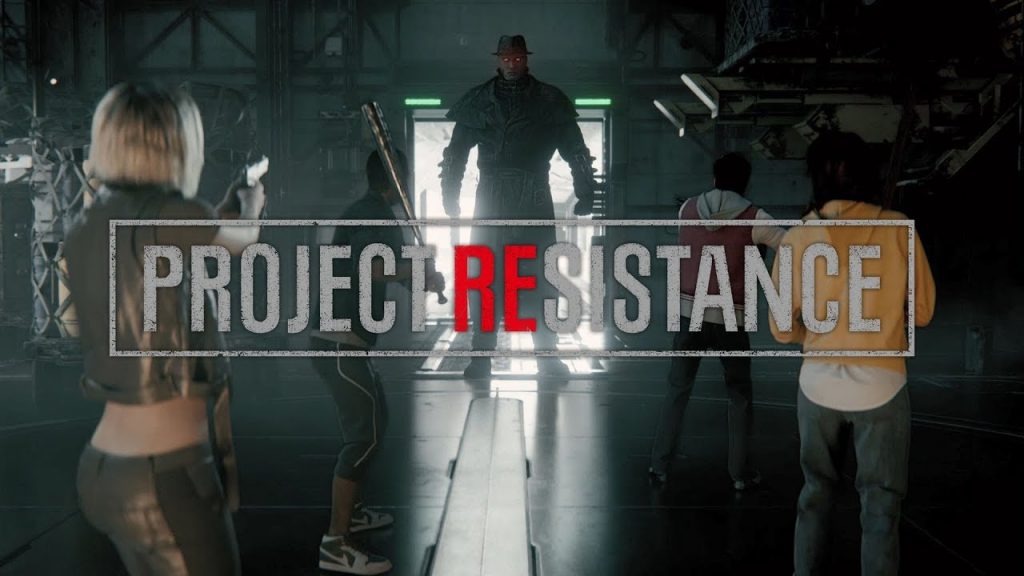 Capcom has blown the lid off Project Resistance, its Resident Evil spin-off title currently in development for PlayStation 4, PC, and Xbox One. For starters, the company revealed that it will be hosting a Project Resistance beta, which runs October 4 – 7, so if you're interested you can sign up here.
Project Resistance Details
It turns out that Project Resistance is not a successor to Resident Evil: Outbreak (seriously, why Capcom?) but rather, Capcom's attempts at bringing the series into a Dead by Daylight-style setting.
The game is a five-player asymmetric affair that fuses competitive and cooperative gameplay, with four Survivors pitted against The Mastermind, a mysterious individual who is able to take control of various bio-weapons from the Resident Evil universe – including the fearsome Mr. X among others – to put a stop to their escape attempts.
Project Resistance takes place in Raccoon City, the setting for Resident Evil 2 and 3, where Umbrella has been capturing youths for experimentation. Each Survivor has unique skills to take advantage of, and must work together in order to overcome various challenges and defeat the blood-thirsty creatures that stand in their way.
Here's more info via Capcom:
In each four-versus-one match, one Mastermind player tracks the four Survivors through a network of security cameras, staying one step ahead at every turn to prevent their escape. The Mastermind plots a deadly course by wielding a strategic deck of cards to create dangerous obstacles for the Survivors, such as summoning vicious creatures, setting traps, manipulating the environment, and weaponizing security cameras. He or she can also directly control zombies in play.

In addition, Mastermind players can even step into the trench coat of the towering, deadly Tyrant for the first time in franchise history. In turn, the Survivors must cooperatively work together as a team to fend off the Mastermind's attacks and complete puzzle style mission objectives to escape the map before time runs out. Each Survivor possesses unique skills to help their team overcome the Mastermind's challenges and survive the sinister experiment.
Watch the Project Resistance TGS 2019 trailer below.