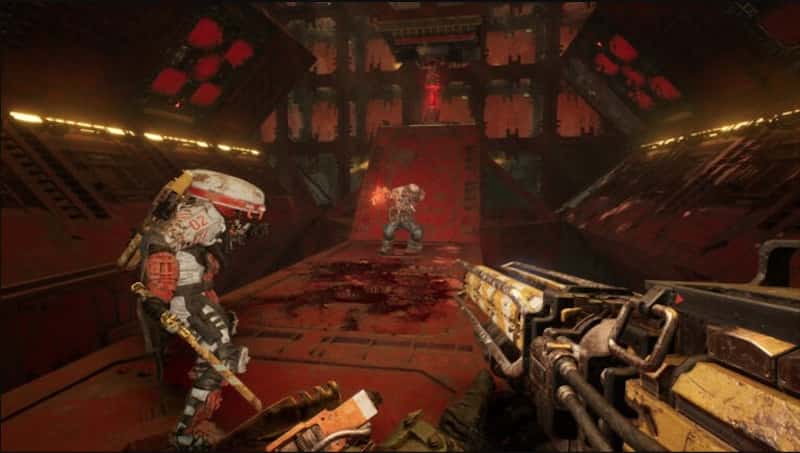 Sony has yet to announce the full PS Plus Essential April 2023 games lineup, but we know one game that will be included: Meet Your Maker, the new crafting title from Behaviour Interactive. The game will be available for PS Plus users on PS4 and PS5 from April 4, 2023.
Meet Your Maker has a major focus on user-generated content, where players are encouraged to unleash their creativity by building and challenging other gamers with their own unique stages. There's two sides of the coin in Meet Your Maker — the Builder and the Raider.
As a Builer, you will construct an Outpost with a clear path from its entrance to the Genmat found at its core, but in order to give players a challenge, you can pack it with all sorts of obstacles including traps, branching corridors, and twisting hallways to navigate.
Meanwhile, those of you taking on the role of a Raider will tackle these user-created Outposts, with one clear goal: grab the Genmat and escape with your life. There's more to it than that, though, as you can approach the Outpost in many ways depending on your goal. As the Thinker, you adopt a methodical approach, while the Speedrunner trades careful planning for reflexes and launching yourself around every corner with a Grapple Hook. Finally, the Completionist sees you exploring every nook and cranny for loot and a legacy item.
Related Content – Sony PS5 Complete Guide – Everything Explained About PlayStation 5 For New Owners In 2023
While there's no better feeling than finally getting a game into the hands of players, Meet Your Maker's focus on user-generated content makes this release extra special for us. This is a twisted playground where anyone can unleash their creativity, building and challenging each other with levels we could never have conceived. After the incredible showcase of imagination and skill we've seen from our playtesters, we're beyond excited to see what the rest of the world can do.
Meet Your Maker is due out on April 4, 2023 for PS4 and PS5.