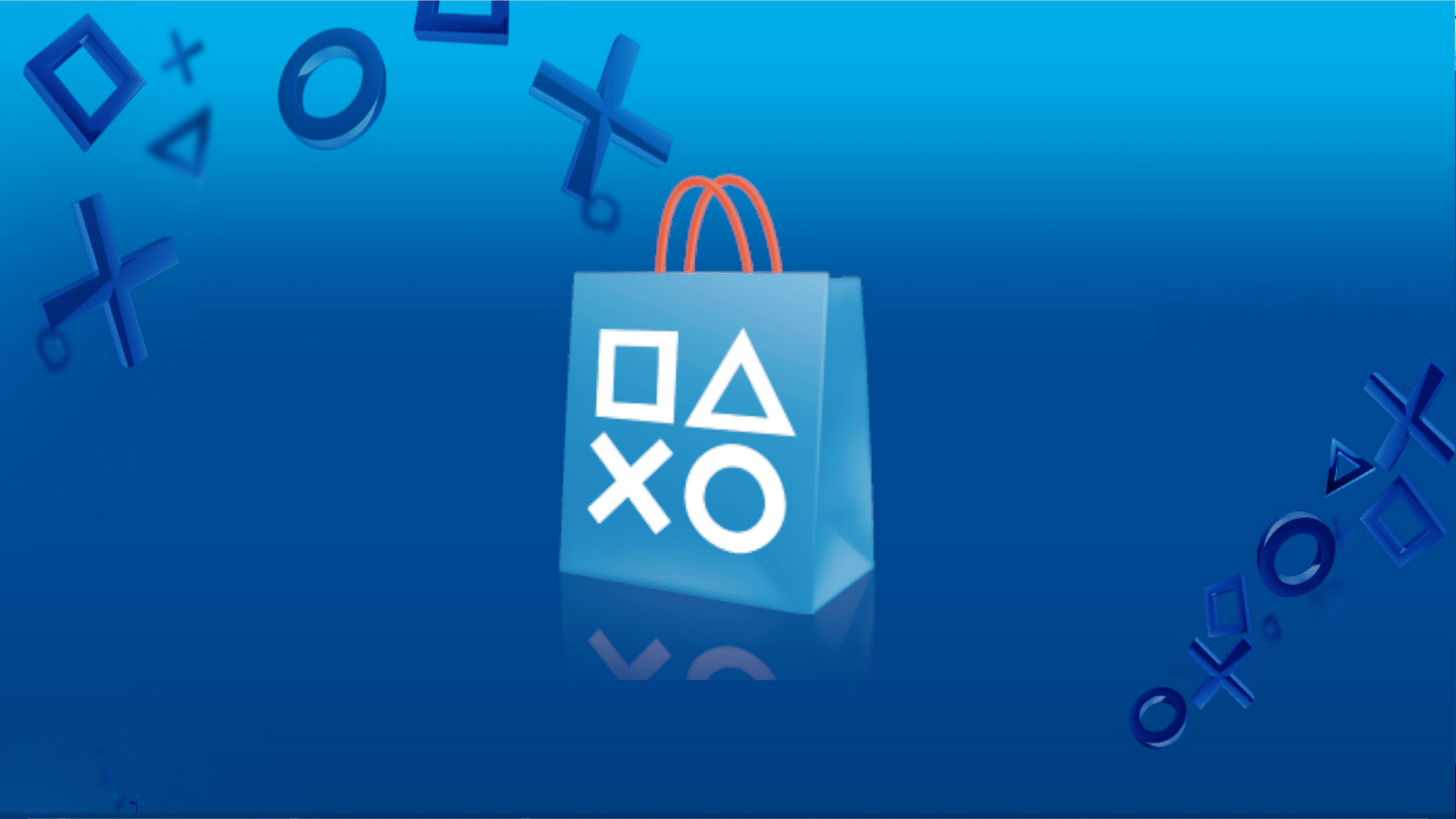 The PS Plus & PS4 Summer Sale 2020 has been launched by Sony Interactive Entertainment on the US PlayStation Store this morning, and much like its UK counterpart, there's huge savings to be had on PS4 and PSVR games.
PS Plus PS4 Summer Sale 2020 – US PlayStation Store Savings Now Live
The following list includes both US and UK pricing, via Hot UK Deals. Note that this isn't a complete list, so we'll be updating it as we get more info.
ACE COMBAT™ 7: SKIES UNKNOWN PS4 $19.79 £15.63
American Fugitive PS4 $7.99 £6.31
Ancestors: The Humankind Odyssey PS4 $19.99 £15.79
Anthem™ Standard Edition PS4 $11.99 £9.47
A Plague Tale: Innocence PS4 $16.99 £13.42
Arizona Sunshine® – Deluxe Edition PS4 $22.49 £17.77
ASTRO BOT Rescue Mission PS4 $9.99 £7.89
Atelier Ryza: Digital Deluxe Edition PS4 $43.91 £34.69
Atelier Ryza: Ever Darkness and the Secret Hideout PS4 $36.59 £28.91
Atomicrops PS4 $11.99 £9.47
Bad North PS4 $7.49 £5.92
Battlefield™ V PS4 $14.79 £11.68
Battlefield™ V Year 2 Edition PS4 $24.99 £19.74
Black Desert: Conqueror Edition PS4 $49.99 £39.49
Black Desert: Explorer Edition PS4 $24.99 £19.74
Black Desert: Traveler Edition PS4 $14.99 £11.84
Blasphemous PS4 $12.49 £9.87
BlazBlue: Cross Tag Battle PS4 $4.79 £3.78
BlazBlue Cross Tag Battle Special Edition PS4 $33.49 £26.46
Blood and Truth PS4 $19.99 £15.79
Book of Demons PS4 $12.49 £9.87
Borderlands 2 VR PS4 $19.99 £15.79
Bus Simulator PS4 $23.99 £18.95
Call of Cthulhu® PS4 $9.99 £7.89
Call of Duty®: Black Ops 4 – Digital Deluxe PS4 $39.99 £31.59
Call of Duty®: Modern Warfare® – Battle Pass Edition PS4 $59.99 £47.39
Call of Duty®: WWII – Digital Deluxe PS4 $39.99 £31.59
Car Mechanic Simulator PS4 $17.99 £14.21
Chocobo's Mystery Dungeon EVERY BUDDY! PS4 $19.99 £15.79
CODE VEIN Deluxe Edition PS4 $39.99 £31.59
Control Digital Deluxe Edition PS4 $39.99 £31.59
Control PS4 $20.99 £16.58
Crash™ Team Racing Nitro-Fueled PS4 $23.99 £18.95
Days Gone Digital Deluxe Edition PS4 $33.49 £26.46
Days Gone PS4 $26.79 £21.16
DEAD OR ALIVE 6 PS4 $20.99 £16.58
DEAD OR ALIVE 6 Digital Deluxe Edition PS4 $27.99 £22.11
DEAD OR SCHOOL PS4 $19.87 £15.70
DEATH STRANDING Digital Deluxe Edition PS4 $47.99 £37.91
DEATH STRANDING PS4 $35.99 £28.43
DiRT Rally 2.0 PS4 $13.99 £11.05
Disintegration PS4 $29.99 £23.69
Divinity: Original Sin 2 – Definitive Edition PS4 $29.99 £23.69
DRAGON BALL Z: KAKAROT PS4 $35.99 £28.43
DRAGON BALL Z: KAKAROT Ultimate Edition PS4 $56.99 £45.02
DRAGON QUEST BUILDERS 2 PS4 $29.99 £23.69
DRAGON QUEST BUILDERS 2 Digital Deluxe Edition PS4 $39.99 £31.59
DRAGON QUEST® XI – Digital Edition of Light PS4 $29.99 £23.69
Dreams PS4 $29.99 £23.69
Déraciné PS4 $6.59 £5.21
EA SPORTS™ FIFA 20 PS4 $11.99 £9.47
eFootball PES 2020 Legend Edition PS4 $9.99 £7.89
eFootball PES 2020 Standard Edition PS4 $7.49 £5.92
Everybody's Golf VR PS4 $14.99 £11.84
F1® 2019 PS4 $14.99 £11.84
F1® 2019 Legends Edition Senna and Prost PS4 $17.49 £13.82
Far Cry New Dawn Deluxe Edition PS4 $14.99 £11.84
FINAL FANTASY VIII Remastered PS4 $9.99 £7.89
FINAL FANTASY XIV® Online Complete Edition PS4 $29.99 £23.69
FINAL FANTASY XV MULTIPLAYER: COMRADES PS4 $4.99 £3.94
FINAL FANTASY XV POCKET EDITION HD PS4 $14.99 £11.84
Firewall Zero Hour PS4 $9.99 £7.89
For The King PS4 $9.99 £7.89
Gal*Gun 2 PS4 $11.24 £8.88
Golf With Your Friends PS4 $14.99 £11.84
GoNNER PS4 $2.99 £2.36
Gran Turismo Spec II PS4 $17.99 £14.21
GreedFall PS4 $19.99 £15.79
GRID Launch Edition PS4 $15.99 £12.63
Hitman HD Enhanced Collection PS4 $14.99 £11.84
HITMAN™ 2 – Gold Edition PS4 $19.99 £15.79
House Flipper PS4 $22.49 £17.77
Hunt: Showdown PS4 $23.99 £18.95
Immortal Legacy: The Jade Cipher PS4 $9.99 £7.89
Indivisible PS4 $19.99 £15.79
Judgment PS4 $23.99 £18.95
JUMP FORCE – Ultimate Edition PS4 $32.99 £26.06
JUMP FORCE PS4 $19.79 £15.63
Just Cause 4: Reloaded PS4 $13.99 £11.05
KILL la KILL – IF PS4 $9.99 £7.89
KINGDOM HEARTS All-In-One Package PS4 $29.99 £23.69
KINGDOM HEARTS III PS4 $17.99 £14.21
Kotodama: The 7 Mysteries of Fujisawa PS4 $4.49 £3.55
Layers of Fear + observer_ Bundle PS4 $11.99 £9.47
LEFT ALIVE™ DAY ONE EDITION PS4 $17.99 £14.21
LUMINES REMASTERED PS4 $7.49 £5.92
Madden NFL 20 PS4 $11.99 £9.47
Madden NFL 20 Ultimate Superstar Edition PS4 $29.99 £23.69
Madden NFL 20: Superstar Edition PS4 $23.99 £18.95
Maneater PS4 $29.99 £23.69
Marvel's Spider-Man: Game of the Year Edition PS4 $19.99 £15.79
Metro Exodus Gold Edition PS4 $22.74 £17.96
Metro Exodus PS4 $13.99 £11.05
Monster Energy Supercross – The Official Videogame 3 PS4 $35.99 £28.43
Monster Energy Supercross 3 – Special Edition PS4 $39.99 £31.59
Mortal Kombat 11: Aftermath Kollection PS4 $41.99 £33.17
Mosaic 1% Edition PS4 $17.49 £13.82
Mosaic PS4 $13.99 £11.05
MotoGP™19 PS4 $7.99 £6.31
MY HERO ONE'S JUSTICE 2 PS4 $35.99 £28.43
MY HERO ONE'S JUSTICE 2 Deluxe Edition PS4 $55.99 £44.23
MY HERO ONE'S JUSTICE PS4 $14.99 £11.84
NARUTO TO BORUTO: SHINOBI STRIKER Deluxe Edition PS4 $13.49 £10.66
Need for Speed™ Heat PS4 $23.99 £18.95
NHL® 20 PS4 $11.99 £9.47
NHL® 20 Deluxe Edition PS4 $20.99 £16.58
NHL® 20 Ultimate Edition PS4 $23.99 £18.95
Ni no Kuni™ II: REVENANT KINGDOM – Deluxe Edition PS4 $19.99 £15.79
Nioh 2 PS4 $40.19 £31.75
Nioh 2 Digital Deluxe Edition PS4 $53.59 £42.34
Nippon Marathon PS4 $5.99 £4.73
NOBUNAGA'S AMBITION: Taishi Deluxe Edition PS4 $53.99 £42.65
NOBUNAGA'S AMBITION: Taishi PS4 $35.99 £28.43
ONE PIECE: PIRATE WARRIORS 4 PS4 $35.99 £28.43
ONE PIECE: PIRATE WARRIORS 4 Deluxe Edition PS4 $62.99 £49.76
ONE PIECE World Seeker Deluxe Edition PS4 $29.69 £23.46
ONINAKI PS4 $24.99 £19.74
Our World is Ended. PS4 $17.99 £14.21
Outward PS4 $15.99 £12.63
Paladins Digital Deluxe Edition 2019 + 2020 PS4 $29.99 £23.69
Paladins Season Pass 2019 + 2020 PS4 $19.99 £15.79
Persona®5 Royal Deluxe Edition PS4 $52.49 £41.47
Persona®5 Royal PS4 $44.99 £35.54
Persona®5 Royal Ultimate Edition PS4 $74.99 £59.24
PixARK PS4 $19.99 £15.79
PLAYERUNKNOWN'S BATTLEGROUNDS PS4 $9.89 £7.81
Predator: Hunting Grounds Digital Deluxe Edition PS4 $44.99 £35.54
Predator: Hunting Grounds PS4 $29.99 £23.69
Prey: Digital Deluxe Edition PS4 $11.99 £9.47
Prey + Dishonored 2 Bundle PS4 $19.49 £15.40
Project LUX PS4 $14.99 £11.84
Punch Line PS4 $9.59 £7.58
RACCOON CITY EDITION PS4 $49.59 £39.18
Red Dead Redemption 2 PS4 $29.99 £23.69
Red Dead Redemption 2: Ultimate Edition PS4 $34.99 £27.64
Remnant: From the Ashes – Swamps of Corsus Bundle PS4 $31.49 £24.88
Remnant: From the Ashes PS4 $23.99 £18.95
RESIDENT EVIL 2 PS4 $19.99 £15.79
RESIDENT EVIL 2 Deluxe Edition PS4 $24.99 £19.74
RESIDENT EVIL 3 PS4 $35.99 £28.43
RESONANCE OF FATE 4K/HD EDITION PS4 $24.49 £19.35
RIDE 3 PS4 $9.99 £7.89
RIDE 3 – Gold Edition PS4 $15.99 £12.63
ROMANCING SAGA 3™ PS4 $19.42 £15.34
Root Letter: Last Answer PS4 $8.99 £7.10
SaGa SCARLET GRACE: AMBITIONS™ PS4 $20.09 £15.87
Saints Row: The Third Remastered PS4 $29.99 £23.69
Shadow of the Tomb Raider Definitive Edition PS4 $19.79 £15.63
Shenmue III – Digital Deluxe Edition PS4 $26.24 £20.73
Shenmue III PS4 $20.99 £16.58
Sid Meier's Civilization VI PS4 $29.99 £23.69
Ski Jumping Pro VR PS4 $9.99 £7.89
SMITE Digital Deluxe Edition 2020 PS4 $44.99 £35.54
SMITE Season Pass 2020 PS4 $35.99 £28.43
SnowRunner – Premium Edition PS4 $52.49 £41.47
SnowRunner PS4 $33.49 £26.46
Song Of Memories PS4 $15.99 £12.63
SOULCALIBUR VI Deluxe Edition PS4 $22.49 £17.77
SOULCALIBUR VI PS4 $14.99 £11.84
Spyro™ + Crash Remastered Game Bundle PS4 $37.49 £29.62
Spyro™ Reignited Trilogy PS4 $19.99 £15.79
STAR OCEAN First Departure R PS4 $14.06 £11.11
STAR WARS Jedi: Fallen Order™ PS4 $29.99 £23.69
STAR WARS™ Battlefront™ II: Celebration Edition PS4 $23.99 £18.95
STAR WARS™ Jedi Knight: Jedi Academy PS4 $11.99 £9.47
Tales of Vesperia™: Definitive Edition PS4 $14.99 £11.84
TEKKEN 7 – Ultimate Edition PS4 $19.99 £15.79
Tetris® Effect PS4 $19.99 £15.79
The Council – The Complete Season PS4 $7.49 £5.92
The Crew® 2 PS4 $12.49 £9.87
The Division 2 – Warlords of New York – Ultimate Edition PS4 $35.99 £28.43
The Division 2 – Warlords of New York Edition PS4 $26.99 £21.32
The Jackbox Party Pack 6 PS4 $20.99 £16.58
The Legend of Heroes: Trails of Cold Steel III PS4 $44.99 £35.54
The Legend of Heroes: Trails of Cold Steel II PS4 $27.99 £22.11
The Legend of Heroes: Trails of Cold Steel PS4 $23.99 £18.95
The Outer Worlds PS4 $29.99 £23.69
THE QUIET MAN™ PS4 $4.49 £3.55
The Sims™ 4 Plus Cats and Dogs Bundle PS4 $24.99 £19.74
The Surge 2 PS4 $19.99 £15.79
The Surge 2 – Premium Edition PS4 $23.99 £18.95
Tilt Brush PS4 $14.99 £11.84
TOKYO CHRONOS PS4 $29.99 £23.69
Tom Clancy's Rainbow Six® Siege Deluxe Edition PS4 $9.99 £7.89
Tom Clancy's Rainbow Six® Siege Gold Edition PS4 $29.24 £23.10
Tom Clancy's Rainbow Six® Siege Ultimate Edition PS4 $44.99 £35.54
Tom Clancy's Ghost Recon Breakpoint Gold Edition PS4 $24.99 £19.74
Torchlight II PS4 $11.99 £9.47
Track Lab PS4 $7.99 £6.31
Trails of Cold Steel III Digital Deluxe Edition PS4 $55.99 £44.23
Trials of Mana PS4 $39.99 £31.59
Trine: Ultimate Collection PS4 $19.99 £15.79
Tropico 6 PS4 $29.99 £23.69
Unravel Yarny Bundle PS4 $8.99 £7.10
Valthirian Arc: Hero School Story PS4 $4.49 £3.55
Vampyr PS4 $11.99 £9.47
Warface: Breakout PS4 $15.99 £12.63
Warface: Breakout – Deluxe Edition PS4 $23.99 £18.95
Warhammer: Vermintide 2 PS4 $14.99 £11.84
Warhammer: Vermintide 2 – Premium Edition PS4 $17.99 £14.21
Warhammer: Vermintide 2 – Ultimate Edition Bundle PS4 $24.74 £19.54
WARRIORS OROCHI 4 Ultimate Deluxe Edition PS4 $48.99 £38.70
WARRIORS OROCHI 4 Ultimate PS4 $41.99 £33.17
Wolfenstein: Cyberpilot PS4 $7.99 £6.31
WORLDEND SYNDROME PS4 $19.99 £15.79
World War Z PS4 $11.99 £9.47
Wreckfest Deluxe Edition PS4 $35.99 £28.43
Wreckfest PS4 $23.99 £18.95
WWE 2K20 PS4 $19.79 £15.63
Yu-Gi-Oh! Legacy of the Duelist: Link Evolution PS4 $27.99 £22.11