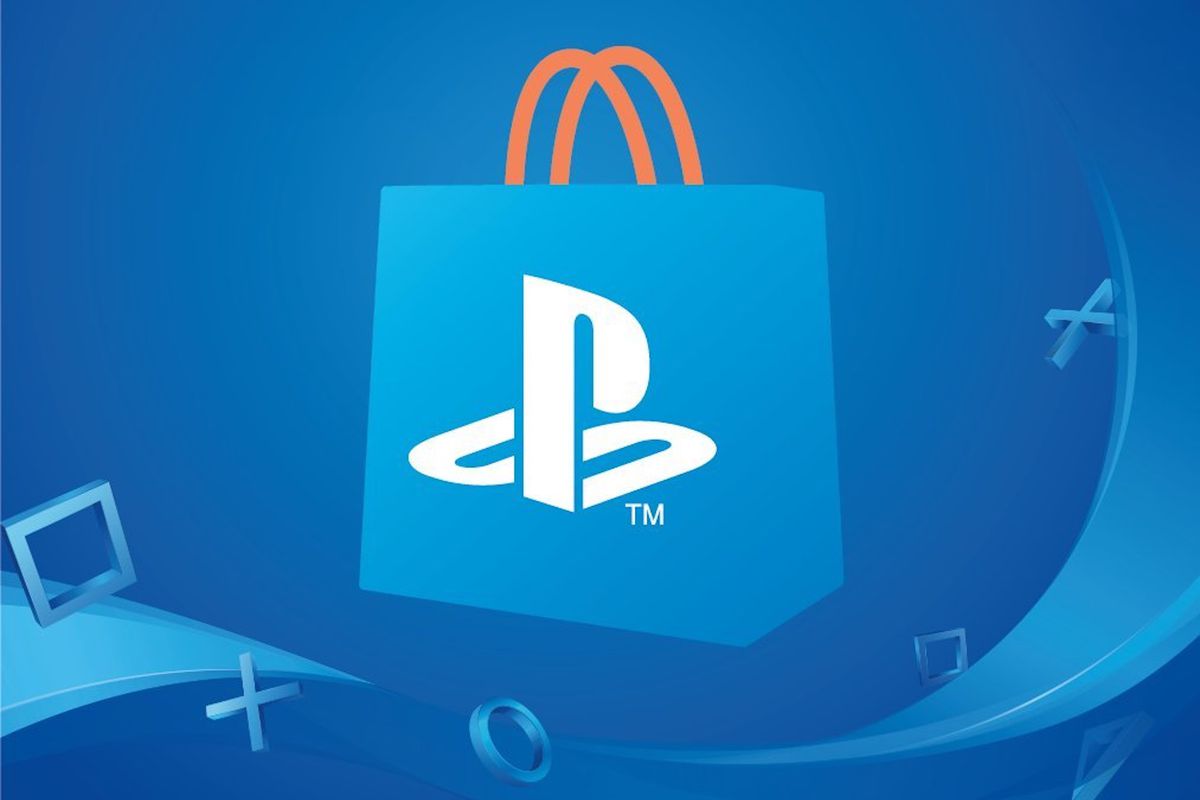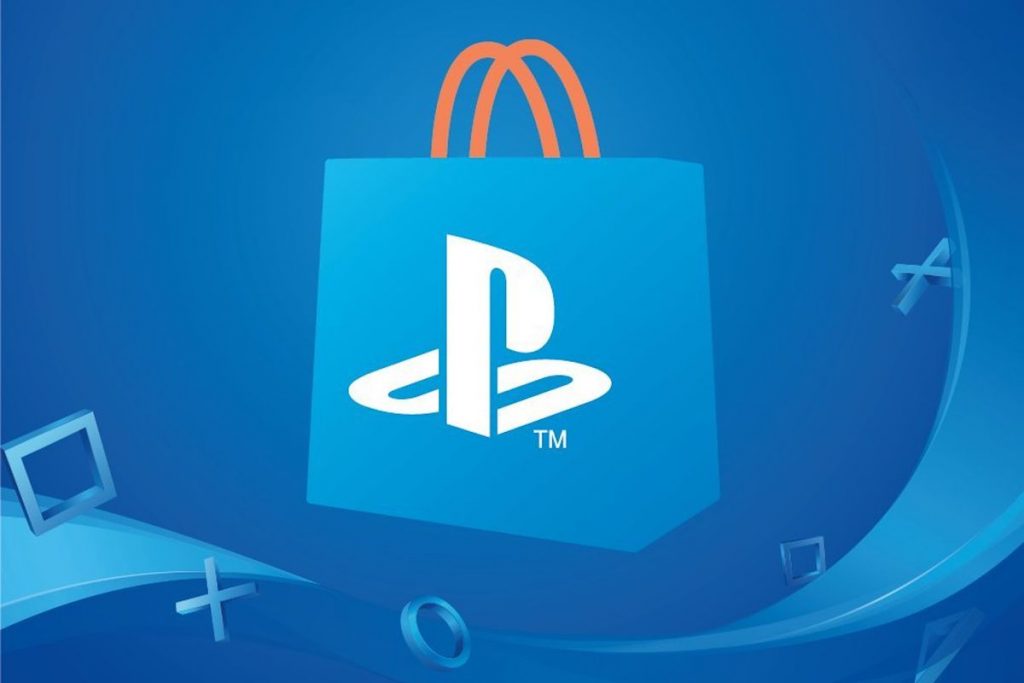 Sony Interactive Entertainment (SIE) kicked off another major PS Store UK sale, lopping the price off a major chunk of PS4, PS3, and PS Vita games. There's heaps of titles available to snap up at a discount price, including Batman: Return to Arkham, Dead Island: Definitive Edition, Firewatch, Hitman 2, Resident Evil 7: Biohazard, and more.
PS Store UK Sale Discounts
Check out the full list of PS Store UK discounts below.
PS4
3 In 1 Indie Bundle (£2.49, -68%)
A Bastard's Tale (£1.99, -70%)
A Hat In Time (£11.99, -50%)
Absolver: Downfall (£9.99, -60%)
Abzu (£3.99, -75%)
Accidents Will Happen Dangerous Driving Crash Mode Bundle (£20.99, -30%)
Aces Of The Luftwaffe Squadron (£7.39, -38%)
Action Henk (£3.99, -66%)
Adr1Ft (£3.99, -75%)
Adventure Time: Pirates Of The Enchiridion (£12.99, -68%)
Agents Of Mayhem (£3.29, -79%)
Agents Of Mayhem Total Mayhem Bundle (£4.99, -80%)
Air Conflicts: Double Pack (£7.39, -78%)
Air Conflicts: Pacific Carriers PlayStation 4 Edition (£3.99, -75%)
Alekhine's Gun (£4.99, -78%)
Amazing Discoveries In Outer Space (£3.99, -65%)
American Fugitive (£9.99, -44%)
Anamorphine (£11.59, -31%)
Antiquia Lost (£6.19, -48%)
Anyone's Diary (£3.69, -63%)
Aragami (£4.99, -68%)
Aragami: Shadow Edition (£7.39, -63%)
Armello (£7.39, -53%)
Asdivine Hearts (£3.99, -66%)
Assault Gunners HD Edition (£3.99, -50%)
Assault Gunners HD Edition Complete Set (£4.99, -49%)
Assetto Corsa (£6.19, -75%)
Assetto Corsa Ultimate Edition (£11.49, -67%)
Asterix & Obelix XXL 2 (£15.99, -64%)
Attack Of The Earthlings (£7.99, -50%)
Atv Drift & Tricks (£7.99, -50%)
Aven Colony (£12.99, -48%)
Azure Reflections (£9.79, -51%)
Basement Crawl (£7.99, -50%)
Bastion (£3.29, -72%)
Batman: Return To Arkham (£12.99, -62%)
Battalion Commander (£1.69, -68%)
Beach Buggy Racing (£3.29, -58%)
Beast Quest (£9.49, -78%)
Beat Cop (£7.19, -40%)
Beholder Complete Edition (£6.49, -45%)
Beyond Eyes (£3.99, -60%)
Bibi & Tina €" Adventures With Horses (£7.99, -50%)
Bibi Blocksberg Big Broom Race 3 (£7.99, -50%)
Big Crown: Showdown (£2.49, -75%)
Bioshock: The Collection (£9.79, -78%)
Blackguards 2 (£9.99, -71%)
Blood Bowl 2 (£3.99, -75%)
Blood Bowl 2: Legendary Edition (£7.39, -81%)
Bomber Crew (£7.39, -38%)
Bomber Crew Deluxe Edition (£9.99, -47%)
Bonds Of The Skies (£7.99, -33%)
Bound By Flame (£3.29, -79%)
Brawl (£3.99, -66%)
Broforce (£3.99, -66%)
Broken Sword 5 The Serpent's Curse (£8.99, -64%)
Brothers: A Tale Of Two Sons (£3.29, -78%)
Bush Hockey League (£4.99, -66%)
Call Of Cthulhu (£15.99, -66%)
Call Of Duty: Advanced Warfare Gold Edition (£14.99, -70%)
Call Of Duty: Black Ops III Zombies Chronicles Deluxe (£27.99, -65%)
Call Of Duty: Black Ops III Zombies Chronicles Edition (£19.99, -63%)
Call Of Duty: Ghosts Gold Edition (£14.99, -72%)
Call Of Duty: Infinite Warfare Digital Deluxe (£24.99, -73%)
Call Of Duty: Infinite Warfare Legacy Edition (£19.99, -75%)
Cars 3: Driven To Win (£9.99, -79%)
Chaos On Deponia (£1.99, -80%)
Chasm (£7.99, -46%)
Chronus Arc (£7.99, -33%)
Cities: Skylines + Surviving Mars (£24.99, -50%)
Cities: Skylines Mayor's Edition (£52.99, -37%)
Cities: Skylines PlayStation 4 Edition (£14.99, -67%)
Cities: Skylines Premium Edition 2 (£34.99, -36%)
Claire: Extended Cut (£3.99, -71%)
Cook, Serve, Delicious! 2!! (£7.39, -43%)
Counterspy (£3.29, -67%)
Crayola Scoot (£2.49, -90%)
Crimson Keep (£9.79, -38%)
Crisis Vrigade (£3.29, -55%)
Croc's World (£1.69, -66%)
Crossing Souls (£5.79, -51%)
Cruz Brothers Camps Edition (£3.99, -46%)
Cyberdimension Neptunia: 4 Goddesses Online (£15.99, -54%)
Dakar 18 (£15.99, -68%)
Danger Zone (£3.59, -70%)
Danger Zone 2 (£5.99, -60%)
Danger Zone Bundle: Danger Zone And Danger Zone 2 (£6.19, -60%)
Dangerous Driving (£14.99, -40%)
Dangerous Golf (£3.74, -75%)
Dark Mystery (£2.74, -50%)
Day D Tower Rush (£2.99, -48%)
Dead Ahead: Zombie Warfare&3 Packs (£14.99, -40%)
Dead Ahead:Zombie Warfare (£7.99, -50%)
Dead Alliance (£9.49, -78%)
Dead Alliance: Multiplayer Edition (£6.19, -79%)
Dead Cells (£12.99, -35%)
Dead Island Definitive Collection (£7.99, -60%)
Dead Island Definitive Edition (£6.49, -50%)
Dead Island: Riptide Definitive Edition (£6.49, -50%)
Deadlight: Director's Cut (£3.29, -74%)
Dear Esther: Landmark Edition (£2.49, -68%)
Death Road To Canada (£6.19, -48%)
Defense Grid 2 (£2.49, -83%)
Degrees Of Separation (£4.99, -78%)
Deiland (£6.49, -60%)
Demetrios The Big Cynical Adventure (£1.69, -78%)
Deployment (£3.99, -67%)
Deponia (£0.99, -90%)
Deponia Collection (£15.99, -51%)
Deponia Doomsday (£3.29, -67%)
Detention (£3.99, -55%)
Die For Valhalla! (£6.49, -31%)
Die For Valhalla! Special Edition (£7.99, -33%)
Dirt Rally 2.0 (£24.49, -55%)
Dirt Rally 2.0 Digital Deluxe (£34.99, -53%)
Dirt Rally Plus PlayStation VR Bundle (£7.39, -81%)
Disc Jam (£3.99, -66%)
Divinity Original Sin Enhanced Edition (£11.99, -65%)
Divinity: Original Sin 2 Definitive Edition (£29.99, -50%)
Don't Knock Twice (£8.99, -43%)
Doodle Kingdom (£1.54, -69%)
Doughlings: Arcade (£4.49, -27%)
Downwell (£1.69, -57%)
Dragon Sinker: Descendants Of Legend (£6.19, -48%)
Dragon Star Varnir (£29.99, -40%)
Dreamfall Chapters (£5.79, -63%)
Dreamworks Dragons Dawn Of New Riders (£15.99, -64%)
Dungeons 2 (£8.99, -64%)
Dungeons 3 (£9.99, -75%)
Dust: An Elysian Tail (£3.99, -61%)
Earth Defense Force 5 (£19.99, -60%)
Earth Defense Force 5 Deluxe Edition (£28.99, -60%)
Earthlock (£9.99, -50%)
Ecrossminton (£7.99, -33%)
Eden-Tomorrow (£7.99, -50%)
Effie (£12.79, -35%)
Elex (£19.99, -70%)
Elite Dangerous (£7.39, -63%)
Elite Dangerous: Commander Deluxe Edition (£7.39, -81%)
Enigmatis 3: The Shadow Of Karkhala (£4.99, -58%)
Enigmatis Collection (£13.99, -53%)
Enter The Gungeon: A Farewell To Arms (£6.19, -43%)
Epic World (£3.99, -50%)
Evoland Legendary Edition (£7.99, -50%)
Extinction (£9.49, -82%)
Extinction: Deluxe Edition (£11.99, -83%)
Fade To Silence (£29.99, -33%)
Fallout 4 (£9.99, -37%)
Far: Lone Sails (£9.29, -37%)
Fear Effect Sedna (£1.69, -89%)
Figment (£10.71, -48%)
Firewatch (£3.99, -73%)
Firewatch Dynamic Theme Bundle (£4.49, -73%)
Fishing Sim World: Pro Tour Deluxe Edition (£13.99, -30%)
Flatout 4: Total Insanity (£3.99, -75%)
Flipping Death (£7.39, -53%)
For The King (£12.99, -35%)
Forgotton Anne (£7.99, -50%)
Furi Definitive Edition (£7.39, -58%)
Genesis Alpha One (£12.99, -48%)
Get Even (£8.99, -64%)
Giana Sisters: Twisted Dreams €" Director's Cut (£2.49, -79%)
Gladiator: Blades Of Fury (£3.99, -50%)
Gnomes Garden 3: The Thief Of Castles & Doodle God (£2.49, -61%)
Gnomes Garden: New Home (£1.69, -54%)
Goodbye Deponia (£2.49, -75%)
Grand Ages: Medieval (£9.99, -71%)
Grand Theft Auto V (£12.99, -48%)
Grim Legends 3: The Dark City (£5.79, -51%)
Grim Legends Collection (£14.99, -50%)
Grip (£15.99, -54%)
Grip Digital Deluxe (£19.99, -55%)
Guacamelee! 2 (£7.39, -53%)
Guacamelee! 2 Complete (£7.99, -57%)
Guacamelee! Super Turbo Championship Edition (£3.99, -65%)
Gun Club VR (£9.79, -51%)
Gungrave VR (£11.99, -52%)
Gungrave VR U.N (£3.99, -66%)
Gungrave VR: Loaded Coffin Edition (£13.99, -57%)
Gunscape (£7.99, -50%)
Guts & Glory (£6.49, -45%)
Handball 17 (£3.99, -75%)
Harvest Moon: Light Of Hope Special Edition (£13.99, -60%)
Heaven's Vault (£9.99, -44%)
Hello Neighbor (£9.49, -62%)
Hello Neighbor Bundle (£21.99, -56%)
Hello Neighbor Hide And Seek (£15.99, -46%)
Hexamaze (£7.99, -50%)
Hitman 2 (£24.49, -55%)
Hitman 2 Gold Edition (£32.99, -58%)
Hitman Game Of The Year Edition (£12.99, -74%)
Hitman Go: Definitive Edition (£1.29, -80%)
Hitman Goty Legacy Pack (£7.99, -50%)
Hitman HD Enhanced Collection (£24.49, -51%)
Hollow Knight: Voidheart Edition (£6.49, -44%)
Homefront: The Revolution (£3.99, -75%)
Homefront: The Revolution 'Freedom Fighter' Bundle (£6.49, -81%)
Horse Racing 2016 (£3.99, -50%)
Hotline Miami (£2.49, -68%)
Hotline Miami 2: Wrong Number (£3.29, -70%)
Hotline Miami Collection (£3.99, -75%)
How To Survive 2 (£5.79, -51%)
How To Survive: Storm Warning Edition (£3.99, -75%)
Human: Fall Flat (£6.19, -48%)
Hunting Simulator (£15.99, -64%)
I Am Bread (£3.99, -60%)
Iconoclasts (£6.49, -59%)
Illusion Of L'Phalcia (£11.99, -20%)
Immortal: Unchained (£11.99, -52%)
Infinite Air With Mark Mcmorris (£4.99, -78%)
Injection Î 23 'No Name, No Number' (£5.79, -27%)
Injustice 2 Legendary Edition (£19.99, -58%)
Injustice 2 Standard Edition (£14.99, -50%)
Innerspace (£7.99, -50%)
Instant Indie Collection: Vol. 1 (£3.99, -77%)
Instant Indie Collection: Vol. 2 (£3.99, -80%)
Instant Indie Collection: Vol. 3 (£5.79, -71%)
Instant Indie Collection: Vol. 4 (£7.39, -70%)
Instant Indie Collection: Vol. 5 (£7.39, -66%)
Irony Curtain Revolutionary Edition (£16.99, -32%)
Irony Curtain: From Matryoshka With Love (£11.49, -28%)
Jackquest: The Tale Of The Sword (£3.29, -65%)
Jagged Alliance: Rage! (£14.99, -40%)
Jazzpunk: Director's Cut (£3.29, -78%)
Joe Dever's Lone Wolf Console Edition (£3.99, -66%)
Journey (£3.29, -72%)
Journey Collector's Edition (£3.99, -80%)
Jump Stars (£3.29, -58%)
Jurassic World Evolution (£14.99, -59%)
Jurassic World Evolution Deluxe Edition (£17.99, -62%)
Just Cause 4 Digital Deluxe Edition (£21.44, -67%)
Just Cause 4 Gold Edition (£26.39, -67%)
Just Cause 4 Standard Edition (£18.14, -67%)
Just Deal With It! (£7.39, -53%)
Ken Follett's The Pillars Of The Earth (£10.99, -68%)
Kerbal Space Program Enhanced Edition (£8.99, -72%)
Kholat (£3.29, -79%)
Killzone Shadow Fall And Season Pass Bundle (£14.99, -40%)
Kingdom Two Crowns (£11.59, -25%)
Kingdom: New Lands (£2.99, -75%)
Kingmaker: Rise To The Throne (£5.79, -51%)
Knack (£4.99, -68%)
Knack 2 (£12.99, -56%)
Konrad The Kitten (£6.49, -48%)
Konrad's Kittens Bundle (£7.39, -43%)
L. A. Noire (£15.99, -54%)
Lara Croft And The Temple Of Osiris (£3.29, -78%)
Lara Croft And The Temple Of Osiris & Season Pass Pack (£3.99, -80%)
Lara Croft Go (£1.69, -78%)
Laser League (£4.99, -58%)
Last Day Of June (£6.49, -59%)
Layers Of Fear (£6.49, -59%)
Layers Of Fear + Observer_ Bundle (£9.99, -69%)
Layers Of Fear 2 (£18.74, -25%)
Layers Of Fear: Masterpiece Edition (£6.49, -63%)
Legend Of Kay Anniversary (£7.39, -70%)
Lego Batman 3: Beyond Gotham (£9.49, -80%)
Lego Batman 3: Beyond Gotham Premium Edition (£12.99, -78%)
Lego Marvel Super Heroes 2 (£15.99, -66%)
Lego Marvel Super Heroes 2 Deluxe Edition (£19.99, -63%)
Lego Worlds (£9.99, -60%)
Let's Sing 2019 (£15.99, -46%)
Lichdom: Battlemage (£4.99, -78%)
Life Is Strange 2 Complete Season (£21.99, -33%)
Life Is Strange 2 Episode 1 (£3.29, -49%)
Life Is Strange: Before The Storm Complete Season (£4.29, -69%)
Life Is Strange: Before The Storm Deluxe Edition (£6.19, -69%)
Lock's Quest (£3.29, -79%)
Lone Survivor: The Director's Cut (£3.29, -58%)
Mafia III (£8.99, -74%)
Mafia III Deluxe Edition (£12.99, -74%)
Mahjong World Contest&Mahjong Royal Towers (£3.69, -50%)
Manual Samuel (£2.49, -68%)
Marooners (£3.29, -58%)
Massira (£7.99, -30%)
Matterfall (£4.99, -68%)
Melbits World (£7.99, -55%)
Meow Motors (£7.39, -34%)
Merge Games Mega Bundle (£15.99, -70%)
Metro 2033 Redux (£7.39, -53%)
Metro Redux (£9.99, -60%)
Metro: Last Light Redux (£7.39, -53%)
Middle-Earth: Shadow Of War (£14.99, -57%)
Middle-Earth: Shadow Of War Definitive Edition (£19.99, -50%)
Minesweeper Genius (£1.69, -66%)
Mini-Mech Mayhem (£6.49, -59%)
Minit (£4.99, -37%)
Monster Boy And The Cursed Kingdom (£24.99, -24%)
Monster Dynamite (£7.99, -50%)
Monster Energy Supercross 2 Special Edition (£34.99, -46%)
Monster Energy Supercross The Official Videogame 2 (£24.99, -58%)
Monster Jam Steel Titans (£29.99, -14%)
Moonfall Ultimate (£5.35, -46%)
Moonlighter (£8.99, -43%)
Mordheim: City Of The Damned (£7.99, -75%)
Mordheim: City Of The Damned Complete Edition (£11.99, -70%)
Morphite (£3.99, -66%)
Mortal Kombat X (£9.99, -42%)
Mortal Kombat XL (£13.99, -75%)
Mother Russia Bleeds (£3.99, -60%)
Moto Racer 4 (£9.99, -71%)
Moto Racer 4 Deluxe Edition (£14.99, -70%)
Motogp 18 (£15.99, -64%)
Motor Strike: Immortal Legends (£7.99, -55%)
Motorcycle Club (£3.29, -79%)
Mousecraft (£1.69, -73%)
Mudrunner (£12.99, -56%)
Mudrunner American Wilds Edition (£15.99, -54%)
Mx Vs Atv All Out (£15.99, -64%)
Mxgp3 Special Edition (£15.99, -64%)
Mxgp3 The Official Motocross Videogame (£9.99, -71%)
My Brother Rabbit (£5.79, -51%)
My Memory Of Us (£7.39, -53%)
My Night Job (£3.29, -49%)
My Riding Stables Life With Horses (£7.99, -50%)
Narcosis (£9.49, -44%)
NBA 2K Playgrounds 2 (£7.99, -68%)
Neverending Nightmares (£3.99, -66%)
Next Up Hero (£7.99, -50%)
Nine Parchments (£3.69, -76%)
Ninjin: Clash Of Carrots (£3.69, -79%)
Noir Chronicles: City Of Crime (£5.79, -51%)
Observation (£11.99, -40%)
Observer (£6.49, -74%)
Oceanhorn Monster Of Uncharted Seas (£6.19, -48%)
Octodad: Dadliest Catch (£3.29, -71%)
Ok K.O.! Let's Play Heroes (£7.39, -53%)
Old Man's Journey (£4.99, -37%)
Onrush (£7.99, -84%)
Onrush Deluxe Edition (£8.99, -85%)
Out Of The Box (£8.39, -30%)
Overcooked Holiday Bundle (£4.79, -70%)
Override: Mech City Brawl (£7.39, -80%)
Override: Mech City Brawl Super Charged Mega Edition (£9.49, -78%)
Panda Hero (£6.19, -52%)
Path To Mnemosyne (£3.99, -50%)
Payday 2 Crimewave Edition The Big Score Game Bundle (£12.99, -71%)
Payday 2: Crimewave Edition. (£3.99, -75%)
Perils Of Baking (£2.49, -61%)
Phoenix Wright: Ace Attorney Trilogy (£15.99, -40%)
Pillar (£1.69, -77%)
Pillar Deluxe Edition (£1.99, -77%)
Pixel Piracy (£4.99, -58%)
Plague Inc: Evolved (£5.79, -51%)
Planet Alpha (£7.99, -50%)
Planet Of The Apes: Last Frontier (£3.99, -75%)
Planet Of The Apes: Last Frontier Team Ape Bundle (£5.09, -74%)
Planetbase (£5.79, -73%)
Portal Knights (£7.99, -50%)
Portal Of Evil: Stolen Runes (£2.99, -59%)
Project Cars 2 (£15.99, -66%)
Project Cars 2 Deluxe Edition (£19.99, -71%)
Project Cars Bundle (£24.99, -58%)
Project Highrise: Architect's Edition (£12.99, -62%)
Prototype (£4.99, -75%)
Prototype 2 (£7.39, -75%)
Prototype Biohazard Bundle (£9.99, -75%)
Pumped Bmx + (£2.49, -68%)
Puyo Puyo Champions (£3.99, -50%)
Puyo Puyo Tetris (£7.39, -53%)
Pyre (£6.49, -59%)
Quiplash (£3.99, -55%)
Rad Rodgers (£6.49, -59%)
Raging Justice (£3.29, -67%)
Railway Empire (£13.99, -70%)
Rayon Riddles Rise Of The Goblin King (£3.99, -57%)
Refunct (£1.19, -52%)
Resident Evil 7 Biohazard (£12.99, -18%)
Resident Evil Revelations (£6.49, -59%)
Retro City Rampage DX (£3.99, -50%)
Revenant Saga (£3.99, -66%)
Riddled Corpses Ex (£2.49, -68%)
Ride 3 (£19.99, -60%)
Ride 3 Gold Edition (£39.99, -46%)
Riot Civil Unrest (£7.99, -50%)
Riptide Gp Bundle (£3.29, -67%)
Riptide Gp: Renegade (£3.29, -58%)
Riptide Gp2 (£2.49, -56%)
Risen 3: Titan Lords Enhanced Edition (£3.99, -75%)
Road Rage (£7.39, -73%)
Rogue Stormers (£3.29, -79%)
Rollercoaster Arcade VR Bundle (£3.99, -50%)
Royal Bundle (£3.69, -50%)
Royal Collection (£3.29, -65%)
Royal Defense (£2.89, -50%)
Royal Defense Invisible Threat (£2.89, -50%)
R-Type Dimensions Ex (£7.39, -38%)
Rugby 18 (£9.99, -77%)
Rush VR (£7.99, -60%)
Saints Row IV: Re-Elected (£3.99, -75%)
Saints Row IV: Re-Elected & Gat Out Of Hell (£6.49, -74%)
Saints Row: Gat Out Of Hell (£3.89, -70%)
Saints Row: Gat Out Of Hell (£3.99, -75%)
Sephirothic Stories (£7.99, -33%)
Seven: Enhanced Edition (£15.99, -54%)
Shadow Tactics: Game + Theme (£9.79, -78%)
Shadow Warrior (£3.99, -84%)
Shadow Warrior 2 (£7.99, -75%)
Shadows: Awakening (£15.99, -69%)
Shadwen (£3.29, -76%)
Shakedown: Hawaii (£9.99, -37%)
Shaq Fu: A Legend Reborn (£9.99, -47%)
Shiness: The Lightning Kingdom (£6.49, -74%)
Siegecraft Commander (£4.99, -66%)
Silence (£6.19, -75%)
Sine Mora Ex (£3.99, -75%)
Skullgirls 2Nd Encore (£3.99, -80%)
Sky Force Anniversary (£3.29, -58%)
Sky Force Reloaded (£3.99, -50%)
Skyhill (£5.49, -65%)
Slay The Spire (£13.99, -30%)
Slime Rancher (£8.99, -43%)
Sniper Elite 3 (£4.99, -80%)
Sniper Elite 3 Ultimate Edition (£7.99, -78%)
Solitaire (£2.49, -68%)
Space Hulk: Deathwing Enhanced Edition (£9.99, -71%)
Space Hulk: Tactics (£9.99, -71%)
Space Rift Episode 1 (£5.79, -63%)
Speedrunners (£3.29, -58%)
Speedrunners Deluxe Bundle (£4.99, -64%)
Spike Volleyball (£15.99, -68%)
Spy Chameleon (£2.49, -37%)
Stardust Galaxy Warriors: Stellar Climax (£3.99, -60%)
State Of Mind (£15.49, -55%)
Steamworld Dig (£3.29, -55%)
Steamworld Dig 2 (£4.99, -68%)
Steamworld Heist (£3.99, -66%)
Stellaris: Console Edition Deluxe Edition (£32.99, -34%)
Stellaris: Console Edition Standard Edition (£23.99, -27%)
Steven Universe: Save The Light (£7.39, -63%)
Stikbold! A Dodgeball Adventure (£3.29, -58%)
Storm Boy (£1.69, -66%)
Strafe (£3.99, -66%)
Styx: Master Of Shadows (£7.99, -68%)
Styx: Master Of Shadows + Styx: Shards Of Darkness (£11.99, -76%)
Styx: Shards Of Darkness (£7.99, -80%)
Subject 13 (£1.69, -70%)
Submersed (£7.99, -38%)
Sudden Strike 4 (£9.99, -79%)
Suicide Guy (£3.29, -49%)
Suicide Guy: Sleepin' Deeply (£1.99, -60%)
Super Kids Racing (£3.99, -50%)
Super Neptunia Rpg (£24.99, -44%)
Super Street: The Game (£15.99, -54%)
Super Volley Blast (£4.99, -37%)
Surgeon Simulator A&E + I Am Bread (£5.79, -63%)
Surgeon Simulator: Anniversary Edition (£3.99, -55%)
Surgeon Simulator: Experience Reality (£7.99, -50%)
Surviving Mars (£9.99, -60%)
Surviving Mars Digital Deluxe Edition (£14.99, -57%)
Surviving Mars First Colony Edition (£32.99, -37%)
Syberia 3 (£15.99, -64%)
Tacoma (£6.49, -69%)
Team Sonic Racing (£19.99, -42%)
Tearaway Unfolded (£4.99, -68%)
Tennis World Tour Legends Edition (£15.99, -70%)
Terraria €" PlayStation 4 Edition (£3.29, -74%)
Tetsumo Party (£2.89, -27%)
The Bard's Tale: Remastered And Resnarkled (£3.29, -58%)
The Council Complete Season (£8.99, -64%)
The Count Lucanor (£2.49, -80%)
The Deer God (£2.49, -68%)
The Escapists 2 (£8.99, -55%)
The Flame In The Flood: Complete Edition (£3.99, -66%)
The Gardens Between (£7.39, -53%)
The Golf Club 2019 Featuring Pga Tour (£15.99, -64%)
The Hong Kong Massacre (£8.99, -35%)
The Incredible Adventures Of Van Helsing: Extended Edition (£3.99, -75%)
The Infectious Madness Of Doctor Dekker (£6.49, -35%)
The Inner World The Last Wind Monk (£9.99, -60%)
The Jackbox Party Bundle (£9.99, -72%)
The Jackbox Party Pack (£6.49, -67%)
The Jackbox Party Pack 2 (£6.49, -70%)
The Jackbox Party Pack 3 (£7.99, -63%)
The Jackbox Party Pack 4 (£10.99, -50%)
The Jackbox Party Pack 5 (£15.99, -36%)
The Jackbox Party Quadpack (£29.99, -54%)
The Jackbox Party Trilogy (£17.99, -64%)
The Keeper Of 4 Elements (£1.69, -68%)
The Long Journey Home (£10.99, -68%)
The Long Reach (£2.49, -80%)
The Mage's Tale (£11.99, -52%)
The Messenger (£9.99, -37%)
The Midnight Sanctuary (£3.99, -50%)
The Monster Couch Party Pack (£8.99, -30%)
The Onion Knights Definite Edition (£4.99, -65%)
The Order: 1886 (£8.99, -74%)
The Path Of Motus (£6.19, -48%)
The Path Of Motus Deluxe Edition (£7.39, -50%)
The Shadow Warrior Collection (£15.99, -68%)
The Shapeshifting Detective (£6.49, -35%)
The Station (£6.49, -50%)
The Surge Augmented Edition (£11.49, -77%)
The Swapper (£3.99, -66%)
The Swindle (£3.99, -66%)
The Swords Of Ditto: Mormo's Curse (£5.79, -55%)
The Talos Principle: Deluxe Edition (£3.99, -86%)
The Technomancer (£4.99, -85%)
The Unfinished Swan (£3.29, -67%)
The Unknown City (Horror Begins Now…..Episode 1 (£3.69, -50%)
The Walking Vegetables: Radical Edition (£4.29, -57%)
The Witcher 3: Wild Hunt (£7.39, -70%)
The Witness (£9.99, -66%)
This Is The Police (£4.99, -68%)
This Is The Police 2 (£9.99, -60%)
This War Of Mine: The Little Ones (£3.99, -75%)
Thomas Was Alone (£2.49, -61%)
Thronebreaker: The Witcher Tales (£10.99, -54%)
Tiny Metal (£9.79, -51%)
Tiny Trax (£5.09, -60%)
Titan Attacks! (£2.49, -68%)
Titan Quest (£7.99, -68%)
Titan Souls (£3.29, -72%)
Toki (£7.99, -50%)
Tom Clancy's Ghost Recon Wildlands Standard Edition (£8.99, -77%)
Tom Clancy's Ghost Recon Wildlands Ultimate Edition (£24.99, -68%)
Tom Clancy's Ghost Recon Wildlands Year 2 Gold Edition (£15.99, -70%)
Tour De France 2015 (£3.99, -75%)
Tour De France 2018 (£8.99, -77%)
Trainervr (£3.99, -50%)
Transistor (£3.99, -73%)
Trine 2: Complete Story (£2.49, -82%)
Trine 3: The Artifacts Of Power (£3.29, -81%)
Trine Bundle (£7.39, -63%)
Trine Enchanted Edition (£2.49, -75%)
Trine Trilogy (£7.39, -70%)
Troll And I (£7.39, -73%)
Tropico 5 (£6.49, -74%)
Tropico 5 Complete Collection (£9.99, -77%)
Tt Isle Of Man Ride On The Edge (£12.99, -71%)
Ultimate Chicken Horse (£7.39, -50%)
Ultimate Danger Bundle (£25.89, -30%)
Ultimate Runner (£6.19, -52%)
Ultratron (£3.29, -58%)
Ultrawings (£8.99, -50%)
Unbox: Newbie's Adventure (£3.99, -80%)
Uncharted 2: Among Thieves Remastered (£6.49, -50%)
Uncharted 3: Drake's Deception Remastered (£6.49, -50%)
Uncharted: Drake's Fortune Remastered (£6.49, -50%)
Unruly Heroes (£11.49, -28%)
Valhalla Hills Definitive Edition (£5.79, -63%)
Vampyr (£19.99, -58%)
Vector Unit Triple Pack (£3.99, -75%)
Velocity 2X (£5.09, -60%)
Verdun (£6.49, -59%)
Verti-Go Home! (£4.99, -60%)
Vikings Wolves Of Midgard (£9.99, -79%)
Virginia Special Edition Bundle (£3.99, -57%)
Virginia The Game. (£3.29, -58%)
VR Ping Pong (£2.49, -79%)
V-Rally 4 (£15.99, -68%)
V-Rally 4 Ultimate Edition (£17.99, -70%)
Warhammer 40,000: Inquisitor Martyr (£15.99, -66%)
Warhammer 40,000: Inquisitor Martyr Deluxe Edition (£19.99, -60%)
Warhammer 40,000: Inquisitor Martyr Imperium Edition (£24.99, -58%)
Warhammer Bundle: Mordheim And Blood Bowl 2 (£11.99, -73%)
Wasteland 2: Director's Cut (£6.49, -81%)
Wayward Sky (£7.99, -48%)
Welcome To Hanwell (£7.99, -33%)
Wizard Of Legend (£7.79, -40%)
Wizards Tourney (£5.79, -27%)
Worms Anniversary Edition (£7.99, -75%)
Worms Battlegrounds (£3.99, -80%)
Worms W.M.D (£7.99, -60%)
Wrc 5 Esports Edition (£3.29, -79%)
Wrc 6 Fia World Rally Championship (£6.49, -59%)
Wrc 7 Fia World Rally Championship (£6.49, -86%)
Wrc Collection (£7.99, -89%)
Xcom 2 (£9.79, -78%)
Xcom 2 Collection (£24.99, -66%)
Xcom 2 Digital Deluxe Edition (£12.99, -75%)
Xenon Valkyrie+ (£1.69, -78%)
Xing: The Land Beyond (£11.49, -38%)
X-Morph: Defense (£4.99, -78%)
X-Morph: Defense Complete Edition (£7.39, -80%)
Yoku's Island Express (£7.39, -53%)
Youtubers Life Omg (£14.99, -40%)
PS3
Batman Arkham Collection (£7.49, -70%)
Batman Arkham Origins Knightfall Bundle (£5.19, -60%)
Batman: Arkham Asylum (£4.28, -67%)
Batman: Arkham City (£6.49, -50%)
Batman: Arkham City (£6.49, -50%)
Batman: Arkham Origins Blackgate Deluxe Edition (£1.79, -85%)
Bioshock (£2.39, -80%)
Bioshock 2 Complete Pack (£4.99, -80%)
Bioshock Infinite (£7.49, -70%)
Bioshock Infinite: Complete Edition (£11.24, -75%)
Bioshock Trilogy Pack (£9.99, -80%)
Borderlands (£3.19, -80%)
Borderlands 2 (£4.99, -80%)
Borderlands 2 Ultimate Edition (£7.99, -80%)
Borderlands Game Of The Year (£7.49, -70%)
Borderlands: The Pre-Sequel (£4.99, -80%)
Borderlands: The Pre-Sequel Ultimate Edition (£8.99, -80%)
Canis Canem Edit (£2.39, -70%)
Cars 3: Driven To Win (£6.74, -85%)
Catherine (£4.79, -70%)
Counterspy (£3.29, -67%)
Dead Island (£3.89, -70%)
Dead Island Franchise Pack (£7.49, -70%)
Dead Island Riptide (£3.89, -70%)
Dead Island Riptide Complete Edition (£4.79, -70%)
Duke Nukem Forever (£2.99, -70%)
Escape Dead Island (£3.89, -70%)
Grand Theft Auto 3 (£3.19, -60%)
Grand Theft Auto V (£6.39, -60%)
Grand Theft Auto: San Andreas (£5.19, -60%)
Grand Theft Auto: The Trilogy (£7.49, -70%)
Gta: Liberty City Stories (£3.19, -60%)
Hotline Miami (£2.49, -68%)
Hotline Miami 2: Wrong Number (£3.29, -70%)
Injustice: Gods Among Us (£4.28, -67%)
Injustice: Gods Among Us Ultimate Edition (£4.79, -70%)
Instant Indie Collection: Vol. 1 (£3.99, -77%)
Instant Indie Collection: Vol. 2 (£3.99, -80%)
Journey (£3.29, -72%)
Killallzombies (£3.99, -50%)
Killer Is Dead (£4.79, -70%)
L.A. Noire (£4.99, -80%)
La Noire Complete Edition (£6.59, -80%)
Lego Batman 2: DC Super Heroes (£4.28, -67%)
Lego Batman 3: Beyond Gotham (£4.79, -70%)
Lego Batman 3: Beyond Gotham Premium Edition (£4.34, -85%)
Lego Harry Potter: Years 5-7 (£3.95, -67%)
Lego Jurassic World (£7.49, -70%)
Lego Marvel Super Heroes (£4.79, -70%)
Lego Marvel's Avengers (£6.29, -79%)
Lego Marvel's Avengers Deluxe Edition (£7.19, -85%)
Lego Star Wars: The Force Awakens Deluxe Edition (£7.19, -85%)
Mafia II (£7.49, -70%)
Manhunt (£2.39, -70%)
Max Payne (£2.39, -70%)
Max Payne 3 (£2.39, -85%)
Max Payne 3 Complete (£7.24, -75%)
Metro: Last Light (£3.89, -70%)
Metro: Last Light Complete Edition (£4.79, -70%)
Middle-Earth: Shadow Of Mordor Legion Edition (£4.79, -70%)
Midnight Club (£2.39, -70%)
Mortal Kombat (£4.28, -67%)
Mortal Kombat Arcade Kollection (£3.99, -50%)
Mousecraft (£1.69, -73%)
Persona 5 (£11.24, -75%)
Persona 5: Ultimate Edition (£18.74, -75%)
Pumped Bmx + (£2.49, -68%)
Rdr & Undead Nightmare Bundle (£8.24, -75%)
Rdr Undead Nightmare (£3.89, -70%)
Red Dead Redemption (£7.49, -70%)
Retro City Rampage DX (£3.99, -50%)
Risen 3: Titan Lords Complete Edition (£4.79, -70%)
Risen 3:Titan Lords (£3.89, -70%)
Sacred 3 (£4.79, -70%)
Sacred 3 Gold (£4.79, -70%)
Sacred Citadel (£2.39, -70%)
Saints Row IV (£3.89, -70%)
Saints Row IV Game Of The Century Edition (£4.79, -70%)
Saints Row: Gat Out Of Hell (£3.89, -70%)
Sky Force Anniversary (£3.29, -58%)
Spec Ops: The Line (£4.79, -70%)
The Bureau: Xcom Declassified (£3.89, -70%)
The Darkness II (£3.89, -70%)
The Lego Movie Videogame (£4.79, -70%)
The Swapper (£3.99, -66%)
The Swindle (£3.99, -66%)
The Treasures Of Montezuma 4 & Killallzombies (£5.19, -60%)
The Unfinished Swan (£3.29, -67%)
The Warriors (£1.99, -75%)
Thomas Was Alone (£2.49, -61%)
Titan Attacks! (£2.49, -68%)
Ultratron (£3.29, -58%)
Watchmen: The End Is Nigh (£3.99, -50%)
Watchmen: The End Is Nigh Part 2 (£3.99, -50%)
WWE 2K17 (£6.74, -85%)
Xcom: Enemy Within (£3.99, -80%)
PS Vita

4 In 1 Indie Bundle (£4.99, -50%)
Amnesia: Memories (£3.19, -60%)
Antiquia Lost (£6.19, -48%)
Asdivine Hearts (£3.99, -66%)
Bastion (£3.29, -72%)
Battalion Commander (£1.22, -51%)
Chasm (£7.99, -46%)
Claire: Extended Cut (£3.99, -71%)
Counterspy (£3.29, -67%)
Dead Ahead: Zombie Warfare&3 Packs (£14.99, -40%)
Dead Ahead:Zombie Warfare (£7.99, -50%)
Demetrios The Big Cynical Adventure (£1.69, -78%)
Downwell (£1.69, -57%)
Dragon Sinker: Descendants Of Legend (£6.19, -48%)
Fort Defense (£2.89, -27%)
Fort Defense North Menace (£2.89, -27%)
Hakuoki: Edo Blossoms (£3.59, -60%)
Hakuoki: Kyoto Winds (£3.59, -60%)
Hitman Go: Definitive Edition (£1.29, -80%)
Hotline Miami (£2.49, -68%)
Hotline Miami 2: Wrong Number (£3.29, -70%)
Iconoclasts (£6.49, -59%)
Illusion Of L'Phalcia (£11.99, -20%)
Instant Indie Collection: Vol. 1 (£3.99, -77%)
Instant Indie Collection: Vol. 2 (£3.99, -80%)
Instant Indie Collection: Vol. 3 (£5.79, -71%)
Killallzombies (£2.07, -48%)
Lara Croft Go (£1.69, -78%)
Mousecraft (£1.69, -73%)
Neverending Nightmares (£3.99, -66%)
Octodad: Dadliest Catch (£3.29, -71%)
Perils Of Baking (£2.49, -61%)
Pumped Bmx + (£2.49, -68%)
Retro City Rampage DX (£3.99, -50%)
Revenant Saga (£3.99, -66%)
Riddled Corpses Ex (£2.49, -68%)
Shakedown: Hawaii (£9.99, -37%)
Skullgirls 2Nd Encore (£3.99, -80%)
Sky Force Anniversary (£3.29, -58%)
Spy Chameleon (£2.49, -37%)
Steamworld Dig (£3.29, -55%)
Steamworld Dig 2 (£4.99, -68%)
Steamworld Heist (£3.99, -66%)
The Count Lucanor (£2.59, -80%)
The Deer God (£2.49, -68%)
The Keeper Of 4 Elements (£1.22, -51%)
The Long Reach (£2.59, -80%)
The Swapper (£3.99, -66%)
The Swindle (£3.99, -66%)
The Unfinished Swan (£3.29, -67%)
Thomas Was Alone (£2.49, -61%)
Titan Attacks! (£2.49, -68%)
Titan Souls (£3.29, -72%)
Ultratron (£3.29, -58%)
Velocity 2X (£5.09, -60%)
Xenon Valkyrie+ (£1.69, -78%)