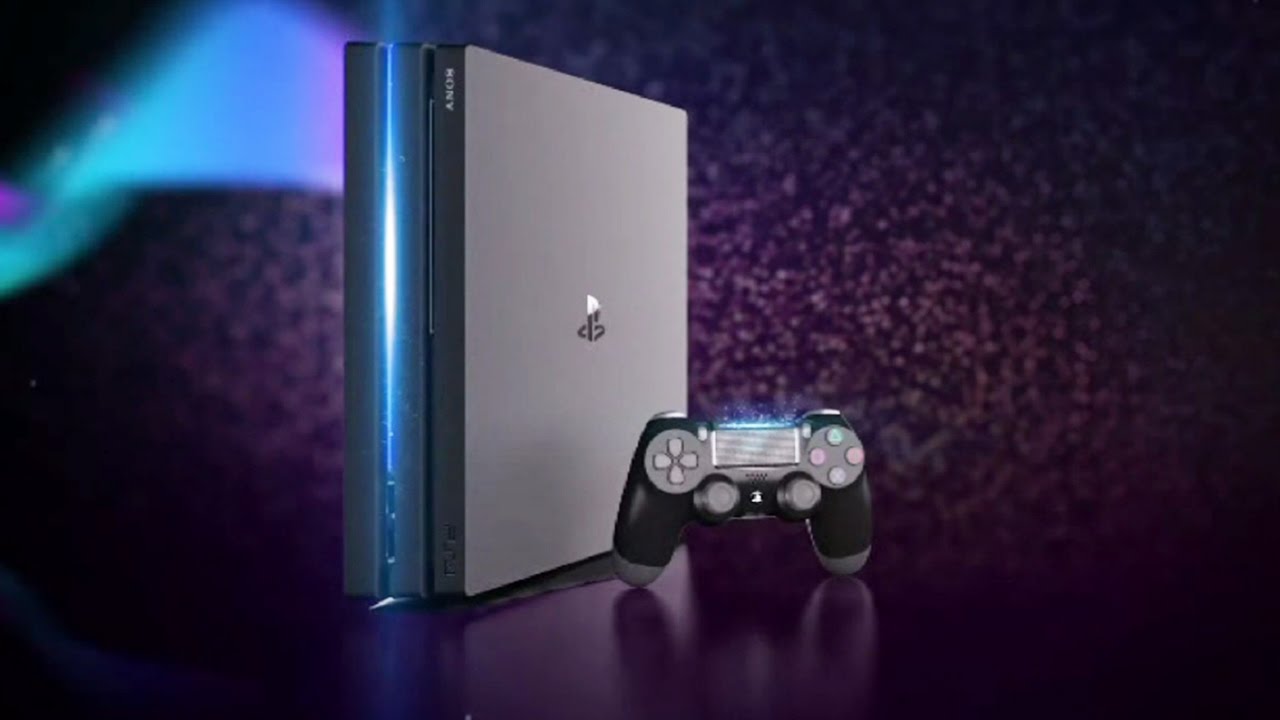 PS4 was something of a monster for platform holder Sony. Okay, so it wasn't quite the behemoth that PS2 was, but its success cannot be understated. Released during a time when some detractors thought dedicated consoles were going the way of the Dodo, the machine not only managed to establish a comfortable lead over the Xbox One in just a few months, but more importantly, became Sony's second-best selling home console of all time.
And it's not going anywhere even with PS5 on the scene, either. With PS4 now seven years old(!), PSU thought it would be a good time to look back at the games that the editorial team here felt defined the generation for Sony.
These are our individual picks for each editor, so there's bound to be some stuff here you agree/disagree with. With that said, read on!
PS4 – Game Of The Generation: Red Dead Redemption 2 (2018) (John-Paul Jones, Managing Editor)
---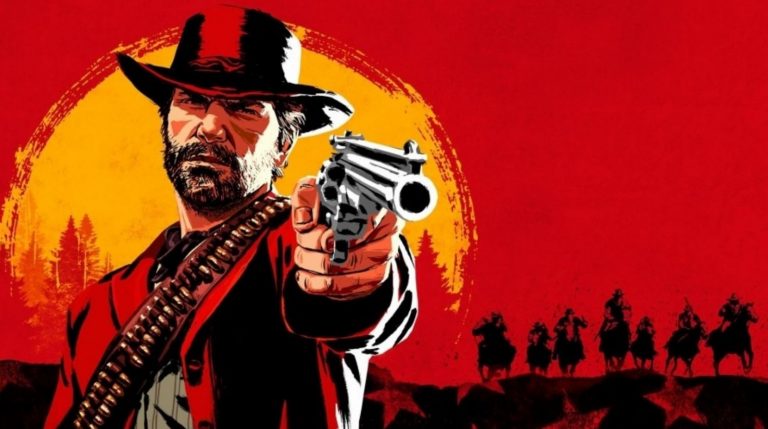 Much more than just 'another Rockstar' title (even though that base descriptor is horrifically reductive in itself) Read Dead Redemption 2 is essentially a time machine. Certainly, while Rockstar's own take on the Old American West is a fictitious approximation bound together by a patchwork of influences stemming from both real life and the silver screen, the sense of place that Rockstar has crafted here feels as if it has been pulled from the annals of a different history – but yet one that feels as rich and evocative as our own.
Whilst more than a few have seen fit to critique the overbearing physicality of the game, there's much more going on here than mere physical feedback can attest to. Chiefly, rather than acting to its detriment, the weight and heft which is imbued into every character, object and physical interaction in Red Dead Redemption 2's boundlessly evocative take on the Old American west serves to underscore a feeling of true immersion, rather than tarnishing any other aspect of the game.
The characters in Red Dead Redemption 2 aren't supermen with limitless lungs and indestructible limbs, these are supposed to be people, flesh and blood individuals whose physical capabilities extends across the entire spectrum that one might realistically expect in real-life. More than that though, Red Dead Redemption 2 is the only game on PlayStation 4 that feels alive.
Extending far beyond pre-designated patterns of behaviour which each NPC follows dutifully, you can chance upon a woman being spirited away by an abductor, a man teetering drunk on his horse, a random fight breakout in a bar and so much more. Simply put, every acre of Red Dead Redemption 2's romantic microcosm of the Old West feels rife with emergent possibility and all of it, all of it, feels ruthlessly compelling when taken within the peerless theatre that Rockstar has created here.
And then there's the story. Essentially turning the notion of the American Dream inside out, Red Dead Redemption 2's story of a successfully wealthy and amoral bandit slowly losing his fortune to rediscover himself remains one of gaming's best narratives and it's one ensconced within a living, breathing world that is without peer or parallel. I never want to stop playing and with the continuous and generous additions to Red Dead Online, it doesn't look like I ever will.
Honorable Mentions:
Related Content – Sony PS5 Complete Guide – A Total Resource On PlayStation 5
PS4 – Game Of The Generation: God Of War (2018) (Mike Harradence, Editor-In-Chief)
---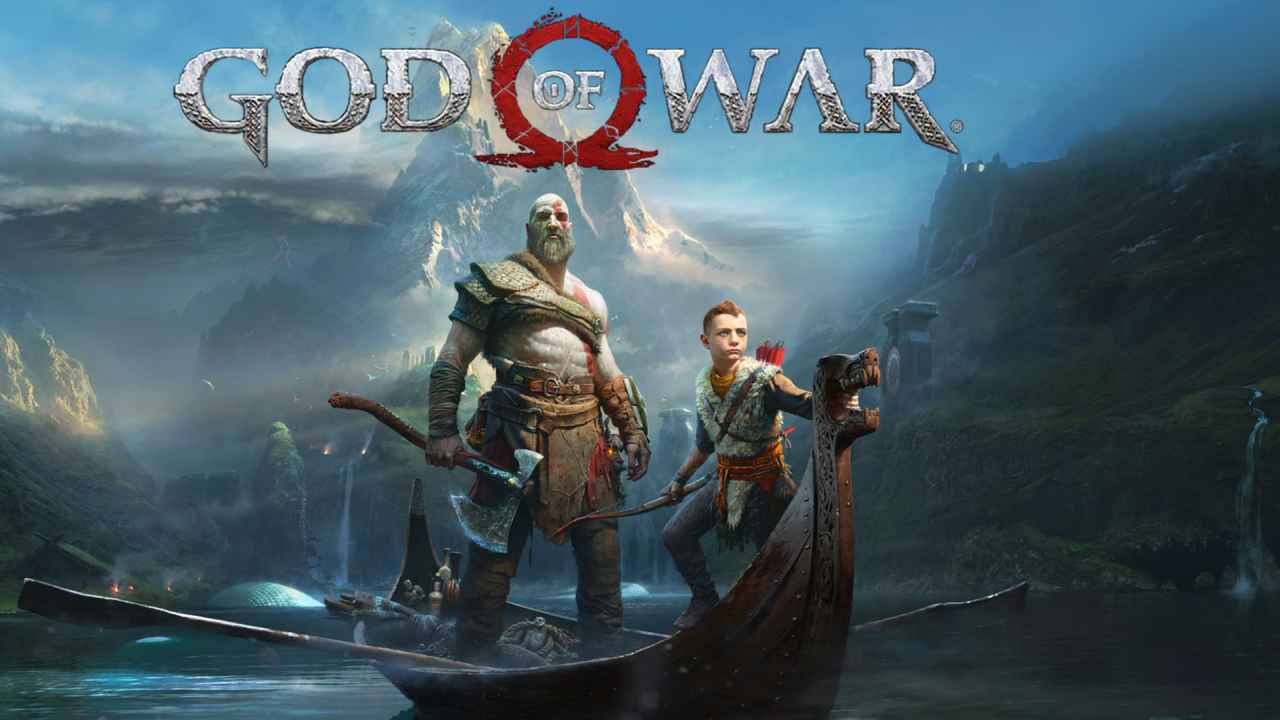 God of War was an interesting pick for me, as I've never played the previous games save for watching my mate plough through God of War 3 while making crude jokes about its depiction of the female form. That's another story, though. But what can I say? God of War, Sony Santa Monica's monstrous reinvention of the multi-million selling PlayStation IP, is an absolute masterpiece.
I was never really into Kratos as a protagonist before this, just based on my observations on the character. He was a moody git, seemingly devoid of personality and just went around lopping body parts off people. With the the PS4 game however, Sony has turned the perpetually peeved anti-hero into someone you actually care about. Yes, he still loses his rag, but he actually experiences proper character growth, all thanks to his relationship with his young son, Atreus.
The Norse trappings act as a perfect backdrop to the bread-and-butter monster-slaying shenanigans, providing sumptuous locations to traverse and a colour cast of characters to meet along the way. It looks stunning to this day, while the voice cast are superb, delivering their line with weight conviction, even down to some of the minor characters. Kratos and Atreus seal the show, and their interactions are compelling to watch.
God of War is huge too, with tons of collectibles and side activities to collect giving you more than enough incentive to explore the gorgeously-detailed Norse landscapes. In short, I'm hooked, and can't wait to see what's in store for Kratos and son come Ragnarok.
Honorable Mentions:
PS4 – Game Of The Generation: NieR Automata (2017) (Joe Apsey, Senior Editor)
---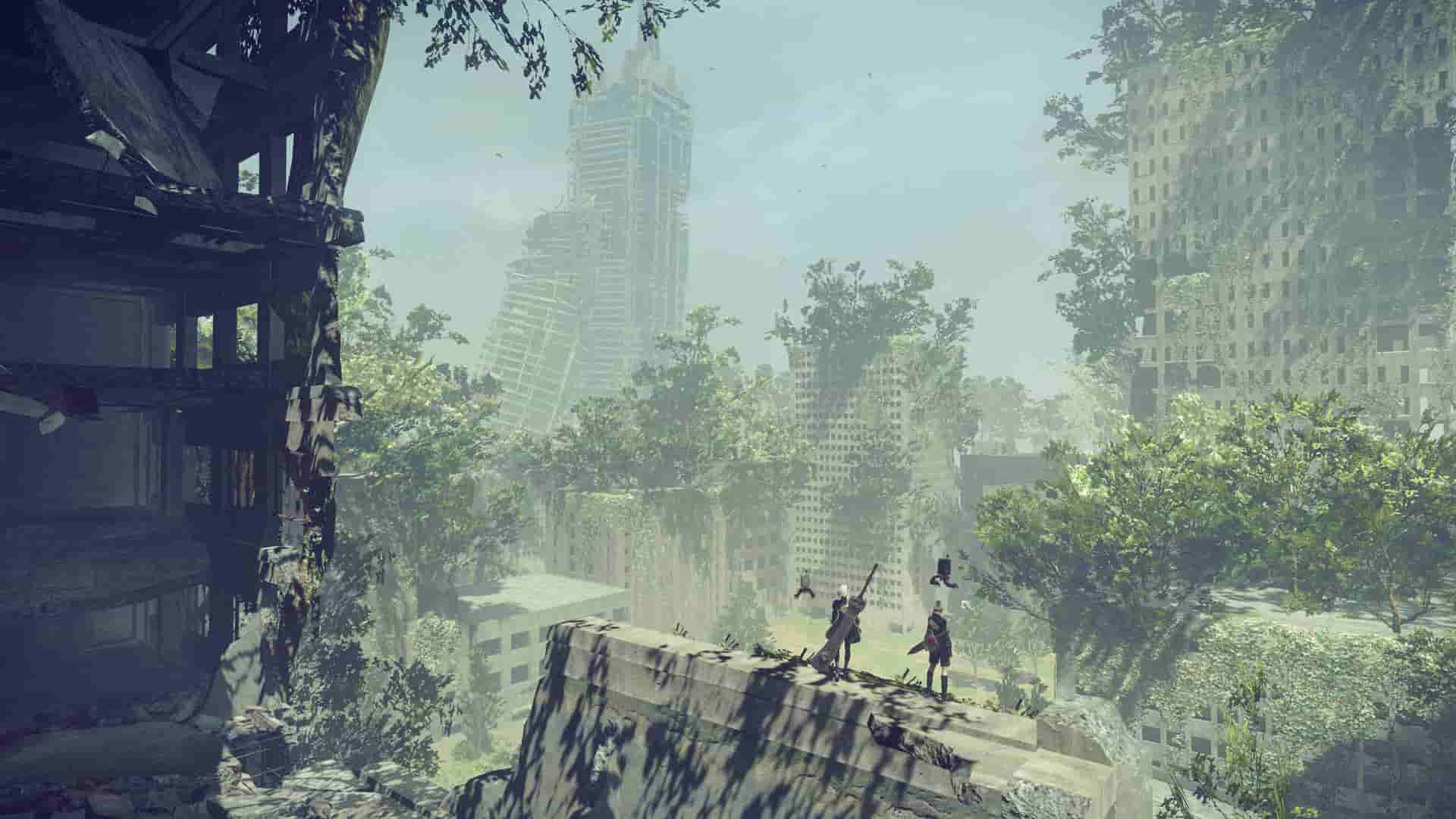 There were a lot of games that could have been my game of the generation but, NieR Automata is a once in a generation game that we rarely get treated to. What was my first game from the talented team at Platinum Games, quickly became one of the most memorable, encompassing, and thoroughly engrossing experiences I have ever consumed.
In NieR Automata everything matters, from the small bits of dialogue you think are meaningless to the fact that you have to play the game three times to experience the full story being told. It all adds together to create a title that is unmatched in its ability to wrap itself around you and suck you in with its mystery, world, lore, and characters.
There is so much I can't say about NieR Automata because it would spoil what there is for you to discover if you haven't played it already. But, the music here is what helps carry the incredible story and world to a crescendo, leading to one of the best and most emotional endings I have ever experience.
NieR Automata is a must-play experience for anyone and it is a game that will be remembered in the decades to come and I hope it will stay playable for future generations and never lose its wonder and grace.
Honorable Mentions:
PS4 – Game Of The Generation: Bloodborne (2015) (Adam Byrne, Senior Editor)
---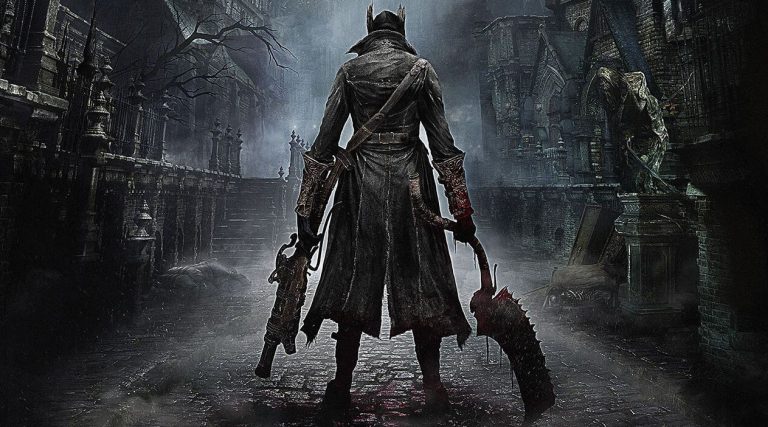 There hasn't been a game as pervasive in my thoughts this generation than Bloodborne.
With its foreboding demeanor and the fact that much of the game looks like someone slapped a coat of lacquer on everything, Bloodborne immediately drew me into its clutches – something that up until that point hadn't happened with any its predecessors. The mesmeric loop of its gameplay, the active encouragement to play aggressively, the expansive interlinked areas, the cast of grotesque bosses – all it executed to such a high degree of precision.
It also helps that Bloodborne was arguably the first must-own PS4 title, following a tepid selection off the bat from launch it set the tempo for what would become one of the best generations in memory, with many, many games that followed that wouldn't look out of place on any end-of-generation list.
For me, though some have come mighty close, nothing has surpassed Bloodborne in the years since, and that's why it's my game of the generation.
Honorable Mentions:
• Resident Evil 2 Remake
• Celeste
• DOOM
PS4 – Game Of The Generation: Hitman/Hitman 2 (2015/2018) (Neil Bolt, Senior Editor)
---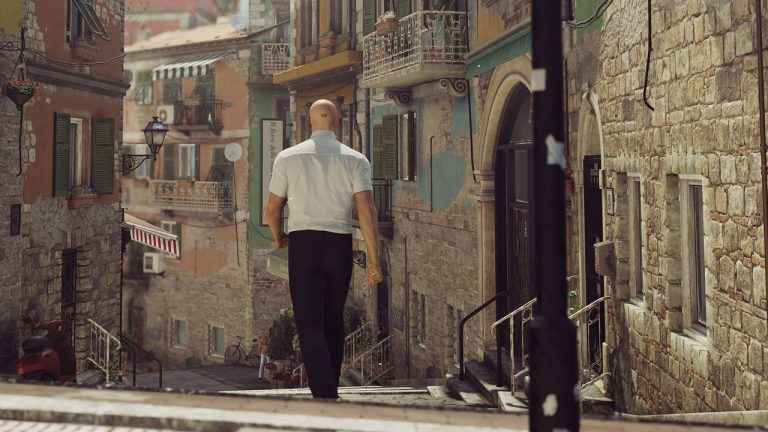 Agent 47 looked like he might retire after Hitman Absolution massively diluted the key appeal of the Hitman series.
Then Hitman 2016 happened. Instead of fading away, IO Interactive came back stronger than ever, with Hitman, and Hitman 2, marrying the interesting parts of the troublesome Absolution and the devilish ingenuity of the level design found in Blood Money.
The perfect Hitman was born, and looks like it'll have been good practice for IO's upcoming 007 adventure.
Honorable Mentions:
PS4 Game Of The Generation: Fortnite (2017) (Ernest Lin, Senior Editor)
---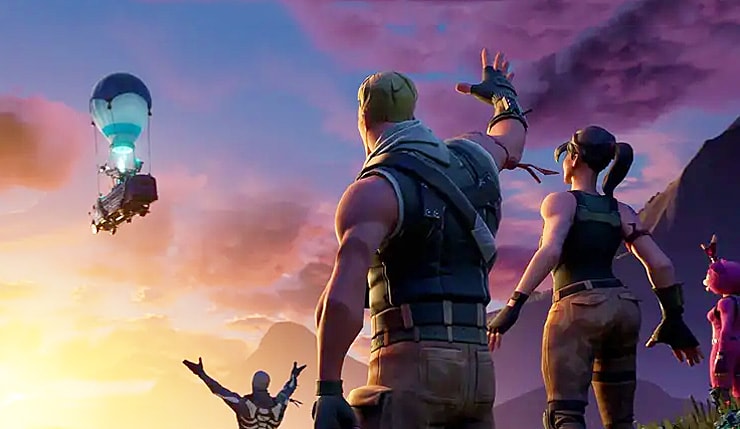 This most recent past console generation gave us a medley of fantastic games. However, there was one game you couldn't escape seeing: Fortnite. Like plenty of people still do, I dismissed it at first. Fortnite? That game that cartoony game that's caused kids to break out into dances like the Floss? Naw, not for me, fam. Then I started to play it since someone close to me did. And then I played it more. Before I knew it, I had the battle pass and could shamelessly break out into dance emotes.
Like millions across the globe, I was swept up by the Fortnite phenomenon. For me and many others, it became a virtual hangout spot, where I could play and chat with my friends, my younger brother and other loved ones (which has been more important now than ever before during the current pandemic).
Love it or hate it, the game is nothing short of a genuine phenomenon of its generation, as Minecraft was before it. And what a peculiar background it has. Fortnite started out as only a third-person, tower defense survival game featuring an art design that looked like it was from a Pixar or Dreamworks film. It's developed by Epic Games, the studio behind more hardcore, violent titles like the Unreal and Gear of War games. However it wasn't until the studio added the battle royale mode that Fortnite saw its meteoric rise in popularity.
While some gamers call it a "dead game" (it's not), Fortnite has been and continues to be an influential force. For better or for worse, the game popularized battle passes and the battle royale genre in gaming. It helped with the rise of a number of gaming personalities and streamers, including Ninja. It's one of the biggest esports games, and had the largest prize pool for an individual player tournament: over $15 million during last year's Fortnite World Cup Finals.
Epic Games' controversial lawsuit against Apple over Fortnite's in-game purchases has influenced Apple to make changes to the cut it takes from developers. There are very few games in recent years that have been as influential as this one. Fortnite is my game of the generation. It has a special place in my heart and given me more than a handful of wonderful gaming memories. And with PlayStation 5 and Xbox Series versions launched alongside those consoles, it's safe to say it will continue to delight into the near future.
Honorable Mentions:
---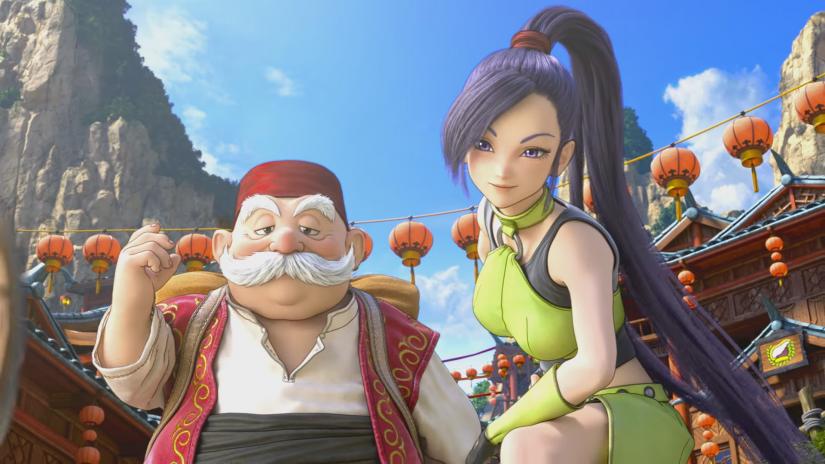 Every year it's a tough decision to come up with a Game of the Year. With so many great games coming out every year it's always a long strenuous process. So when we decided to select our Game of the Generation we now had to decided over one game in hundreds of amazing titles.
If I had to make this decision last generation or even the previous generation it would have been an impossible task. This generation on the other hand ended up being the easiest decision I could have made.
With so many amazing titles to choose from such as God of War, The Last of Us Part 2, The Witcher 3, or even Nier: Automata, only one game was a true masterpiece in my eyes – Dragon Quest XI: Echoes of an Elusive Age.
Dragon Quest XI: Echoes of an Elusive Age is a masterpiece in role playing. The franchise has always been loved by fans for it's great art style, witty writing, fantastic orchestral scores, and traditional battle systems that somehow find a way to feel modern while keeping while staying true to its roots.
Dragon Quest XI like its predecessors tells a story of a young man who must embark on a journey to save the world. He's joined by a fantastic group of friends that oozing with personality to explore a vibrant living breathing world.
Dragon Quest XI features so much content it kept me playing into the triple digits and I loved every second of it. Dragon Quest XI: Echoes of an Elusive Age is one of if not the best JRPG ever made and shouldn't be missed by anyone.
Honorable Mentions:
PS4 Game of The Generation: What Remains Of Edith Finch (2017) (Tim Nunes, Senior Editor)
---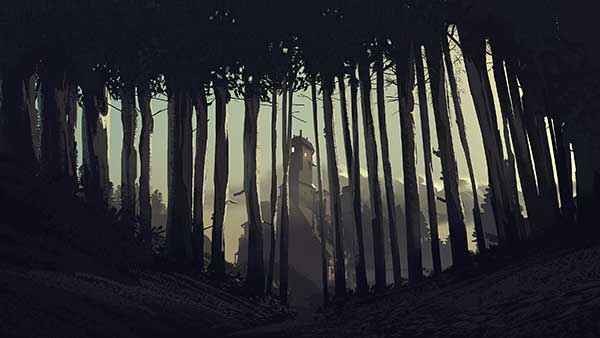 After playing The Last Guardian at the end of 2016, I bawled for no less than 30 minutes, my spouse in arm's reach as surprised as I was crushed. A half an hour after that, I remember saying to anyone who would listen that The Last Guardian was my game of the generation. Then 2017 came around. Enter What Remains of Edith Finch.
With any form of reminiscent content, timing is just as important as the integrity of the content. Edith Finch landed in my lap in a time of self-discovery and investment into my mental health.
Young Edith, with a new life in the wings, searches for answers among the remains of her family that carelessly managed all of their genetic and social limitations. Eager for something better, Edith digs into her familial relic of a home in search of answers through the mistakes of her ancestors.
Forgetting about the past is so tantalizing, especially when that past reeks of pain and anguish. Living solely in the moment is just as dangerous. The stories on display in Edith Finch encapsulate that very juxtaposition, and I'll never forget it. Every year, I routinely go through my iconic classics, and What Remains of Edith Finch by Giant Sparrow sits among them.
Honorable Mentions:
Overall PS4 Game Of The Generation – PlayStation Universe Staff
Are much debating and a bit of a punch-up among the team (just kidding), the PSU Squad have come to crown one PS4 title as the Game of the Generation, chosen from the list of individual titles we picked above.
And the winner is….
God Of War (2018 – SIE Santa Monica Studio)
Well, was there any doubt? TO RAGNAROK!