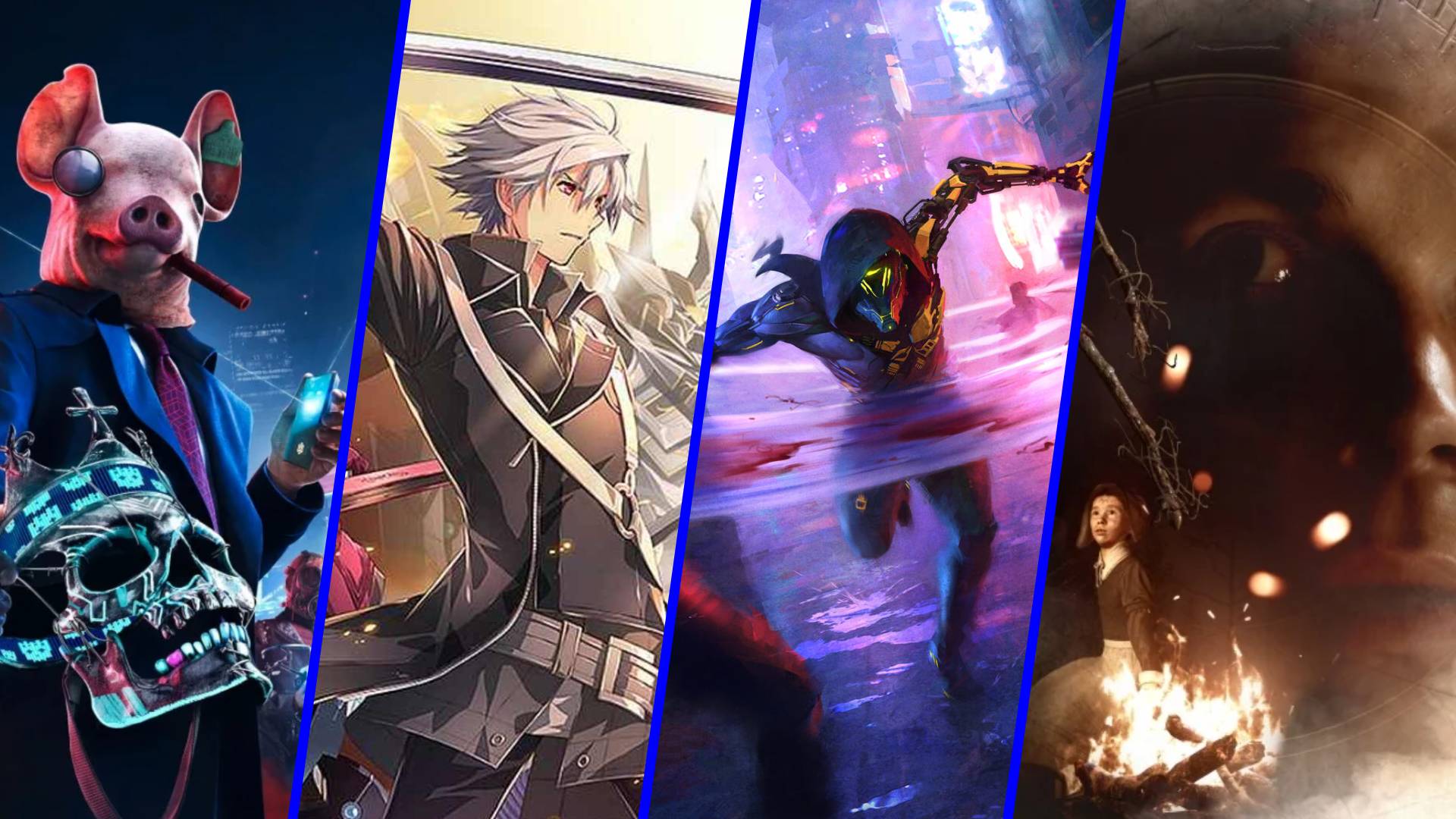 PS4 New Releases – Another week means another new set of PS4 games releasing this week. This week's big titles include the one-hit-kill cybernetic action of Ghostrunner, taking back London and forming your own resistance in Watch Dogs Legion, and the second entry in The Dark Pictures Anthology: Little Hope.
PS4 New Releases – New PS4 Games Releasing This Week (October 26 – November 1)
"Carto is a charming adventure game wrapped around a unique, world-altering puzzle mechanic. Use this power to explore mysterious lands, help a quirky cast of characters, and guide Carto on her journey back to her family. Separated from her Granny during a storm, young Carto must use her innate cartography powers to map and manipulate the world around her on her quest to be reunited. As she discovers new "pieces" of the game map, players can rearrange them to shape the levels themselves – unlocking new paths, puzzles, and story moments. Carto will traverse strange new lands, learn their cultures, and enlist the help of new friends along the way in this hand-crafted adventure."
"Choose a side, master your moves, and embrace your destiny in an epic beat 'em up adventure inspired by the hit show. Take control of eight playable characters with deep movesets, combos, progression, real-time character swaps, ultimate attacks, and much more! 34 years after the events of the 1984 All Valley Karate Tournament, the rivalry of Daniel LaRusso and Johnny Lawrence continues. The fight is in your hands now!"
"In Dungreed, the player assumes the role of an adventurer who must explore a continuously evolving dungeon to prevent an entire town from being destroyed. The game features procedurally generated levels with a variety of environments such as prisons, jungles and lava zones. Players can advance through the living dungeon by defeating enemies with powerful magic items and an arsenal of weapons, ranging from rusty swords to cutting-edge sniper rifles. To prepare for the journey ahead, adventurers can train to become stronger and better equipped prior to exploring deeper and encountering the sinister denizens that lurk in the unpredictable dungeon."
"Ghostrunner is a hardcore FPP slasher packed with lightning-fast action, set in a grim, cyberpunk megastructure. Climb Dharma Tower, humanity's last shelter, after a world-ending cataclysm. Make your way up from the bottom to the top, confront the tyrannical Keymaster, and take your revenge. The streets of this tower city are full of violence. Mara the Keymaster rules with an iron fist and little regard for human life. As resources diminish, the strong prey on the weak and chaos threatens to consume what little order remains. The decisive last stand is coming."
Stories Untold – October 27
"Stories Untold is a narrative-driven experimental adventure game, that bends the genre into something completely unique. Combining a mix of classic text-adventure, point-and-click and more, four short stories are packaged together into a single mysterious anthology that has been described as "a fantastic, fascinating example of interactive visual storytelling" (Telegraph, 5/5) and earning widespread critical acclaim since release."
The Bluecoats: North & South – October 27
"Meet again Sgt Cornelius M. Chesterfield and Corporal Blutch in this remaster blending strategy, turn based and real time action! Originally released on Amiga in the late 80's, this remaster will bring back amazing gaming memories to the fans! Set up the best strategy to conquer all the territories! Take control of new states, secure the forts & railroads to increase your resources and lead the reinforcements coming from Europe. Live or live again the original experience of The Bluecoats: North & South alone or against another player in this updated version offering some improved gameplay!"
"The Erebonian Empire is on the brink of all-out war! Taking place shortly after the ending of Trails of Cold Steel III, the heroes of Class VII find themselves against the full force of the Empire in an attempt to stop its path of total domination. Further, the hero of the Erebonian Civil War and Class VII's instructor, Rean Schwarzer, has gone missing. Now, the students of Class VII, old and new, must unite with heroes from all over the continent to create the only chance the world has to be spared from total destruction."
Sekiro: Shadows Die Twice's free update brings a number of new features including a new text and communication system, a collection of outfits to equip that offer a new look, and the ability to take on any previously defeated boss again, adding a boss rush mode to a FromSoftware game for the first time.
"Develop strategies in order to deploy the ideal chess piece army to defeat the other players in the lobby. You use the chess pieces from a shared pool to create your own lineup, and then they enter the battle phase and fight each other automatically. You will be facing against seven other chess players during each match, while defending your own chess board. Meanwhile, your troops will also be attacking the enemy's army on their chessboard. Your goal is to be the last person standing."
"2075: The PACER World Championship has become the new apex of anti-gravity motorsport delivering high-speed racing across the world's most dangerous and challenging circuits. Corporations from all over the globe race against each other in a battle of technical and piloting prowess with the aim of winning the championship and achieving ultimate victory."
"It is time to take back London, and anyone you see in this iconic city can be recruited to your resistance. Corrupt opportunists have taken over and it's up to you to build a resistance to give the city back to the people. With an entire population of potential recruits and the city's technology at your fingertips, you'll need to hack, infiltrate, and fight your way to liberate London. Welcome to the Resistance.
Key Features"
Who Wants To Be A Millionaire? – October 29 (Europe)
"The famous game show Who Wants to be a Millionaire? is making a video game come back! Will you reach the top of the moneytree to claim the highest prize? Take on the challenge and try to answer the 15 questions, wisely using the four valuable lifelines: 50:50, Phone a friend, Ask the audience and the Switch."
Legends of Ethernal – October 30
"In Legends of Ethernal, it is up to you to uncover the truth about your parents' disappearance. Explore beautiful hand-crafted environments, solve challenging puzzles, and battle frightening creatures. Using the crafting power of ether, new powers and weapons will be unlocked to you, allowing you to explore more and more of the world of Arkanys!"
Mad Rat Dead – October 30
"A rat's dream has been left unfulfilled before his death…that is, until he gets a second chance at life! Granted the opportunity to redo his last day on Earth, you must utilize the rat's newfound power to pump his heart in time with the music, lest his own time runs out. You've got one day to live and a huge score to settle. Time to put the "beat" in beatdown! Jump, dash, and smash to the rhythm in this music-based action platformer!"
NHL 94 Rewind – October 30 (NHL 21 Pre-Order Bonus)
"NHL 94 Rewind is a retro-style throwback to the 1994 NHL title. It includes today's teams and rosters, but with the controls and visuals from NHL 94. Instead of the realistic style of modern NHL games, this throwback features 16-bit graphics with 2D sprites and more simplified gameplay mechanics."
"Little Hope is the second game in The Dark Pictures Anthology. Trapped and isolated in the abandoned town of Little Hope, four college students and their professor must escape the nightmarish apparitions that relentlessly pursue them through an impenetrable fog."
Umihara Kawase BaZooka! – October 30 (North America)
"Umihara Kawase BaZooKa! is a fast-paced action game where the player's goal is to clear the screen of enemies by performing skillful combos with their Bazooka and an extraordinary fishing rod. Screens feature moving platforms, perilous obstacles and quirky enemy sea life. Not forgetting the other players, all eager to secure their victory."
Umihara Kawase Fresh! – October 30
"A fresh new chapter in the storied series, Umihara Kawase Fresh! features open-world platforming gameplay starring a young girl who uses her fishing lure as a grappling hook, allowing her to progress through the quaint frontier town of Kingness. Kawase is a traveling chef who has embarked on many magical adventures in the past. In Umihara Kawase Fresh!, she will put her navigating, grappling and cooking skills to the ultimate test as she completes various quests and discovers long-buried secrets of the town and its inhabitants."
"Visage is a first-person psychological horror game. Explore a mysterious ever-changing house in a slow-paced, atmospheric world that combines both uncannily comforting and horrifyingly realistic environments, and enjoy a genuinely terrifying experience."
That covers all of this week's releases. What are you most excited about?