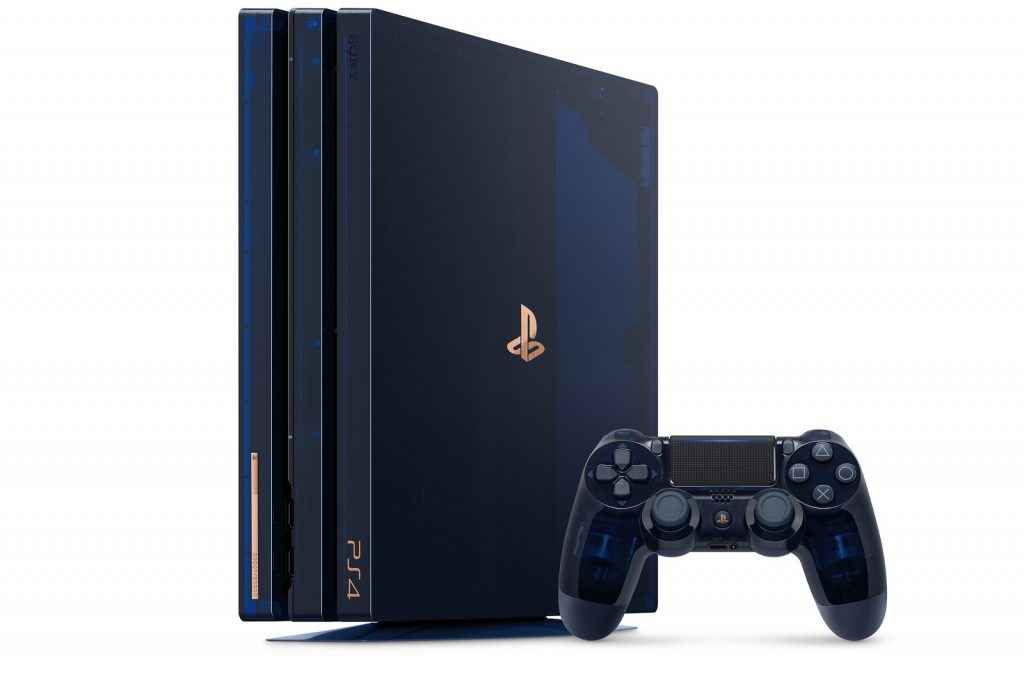 To celebrate the latest in a long line of incredible PlayStation milestones – in this case, selling over half a billion systems worldwide since the original PlayStation released way back in 1994 – Sony has designed a brand-new 500 million PS4 Pro Limited Edition.
Only 50,000 units will be available, so you better get in quick if you want to pick up one of these gorgeous machines for yourself.
Getting Your Hands On the 500 Million PS4 Pro Limited Edition
Despite the limited availability, there are, at least, a couple of ways to get your hands on the new machine when it launches on the 24th of August.
The easiest, assuming you have a spare €499 lying around, is to simply pop into a participating retailer and buy one. Retailers include:
ShoptoNet – £449.86
Very – £449.99
It should also be live on Amazon UK at some point today.
Pre-Order PS4 Pro Limited Edition
Versions of the PS4 Pro Limited Edition console, headset and DualShock 4 are now available in the UK.
However, Sony has already said it'll be giving away a number of the 500 Million PS4 Pro Limited Edition as competition prizes over the coming days and weeks, so it's worth keeping an eye on official channels if you're struggling to find room in your video game collection for another limited-edition console you don't really need.
PS4 Pro Limited Edition Specifications
In terms of design, the console itself is encased in a gorgeous, dark blue shell, matching the accompanying Dualshock 4, PlayStation Camera, Mono Headset, Vertical Stand, and Collector's Edition box. Whilst each unit also comes equipped with a commemorative copper plate, engraved with its own individual serial number.
The abovementioned Dualshock 4 can be purchased separately for €64, as can an €89 commemorative gold wireless headset. Although you'll have to wait a little while longer for the latter, which doesn't become available until the 11th of October.
Stay tuned to PSU for up to the minute news on all the latest PlayStation hardware.