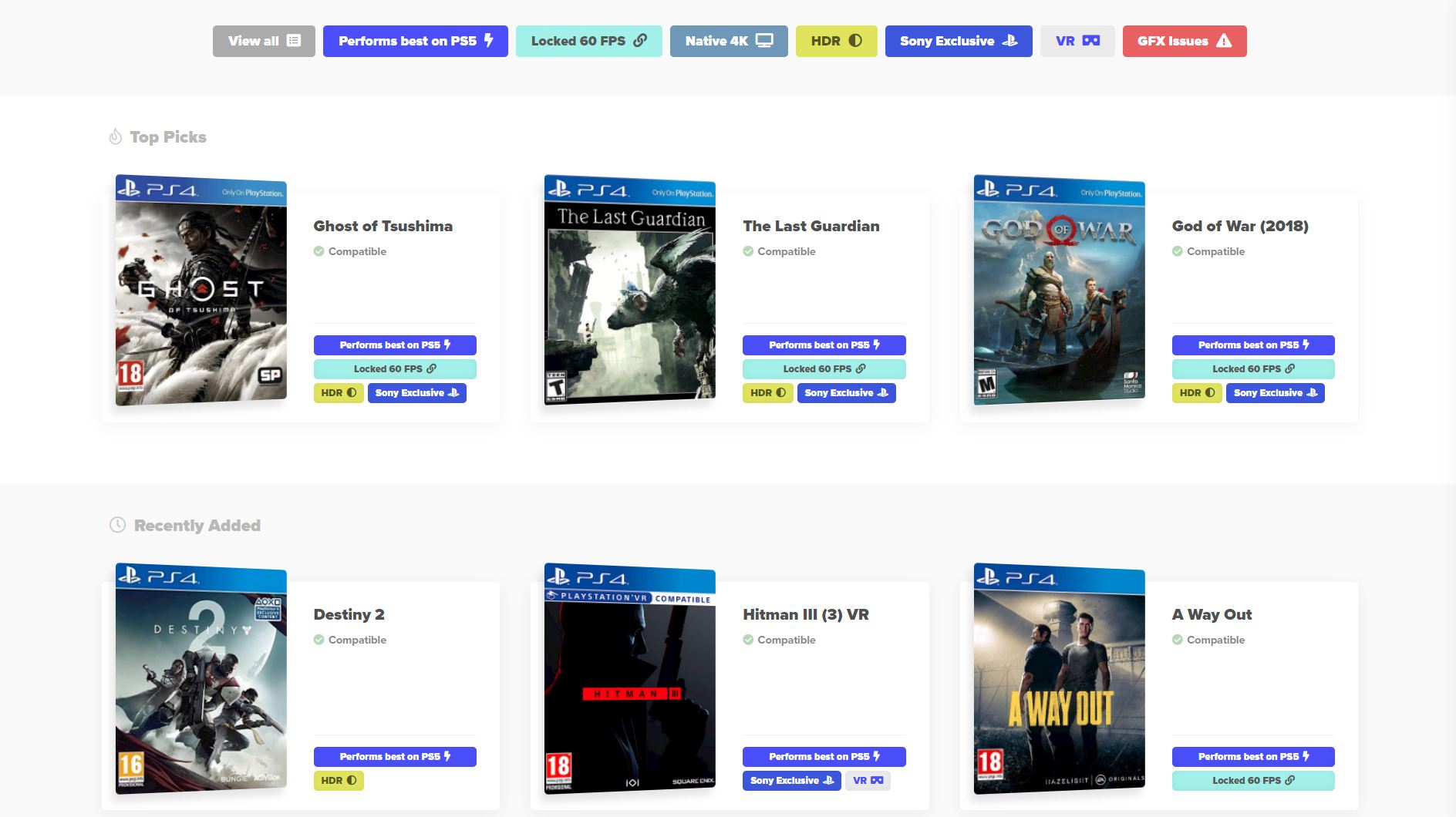 Backwards Compatible is a new website which catalogues how PS4 games perform on PS5, including what resolution they run at, whether they support HDR, 60 FPS, PSVR and more.
It is an incredible resource and currently a work-in-progress. Although, more than 570 games have already been tested, including big titles like God of War, Ghost of Tsushima, and Shadow of the Colossus. The goal is to eventually cover everything, including the more than 3,000 PS4 games. You can search on the website with tags like "Performs best On PS5", "Locked 60 FPS" "HDR Supported" and more.
Related Content – Sony PS5 Complete Guide – A Total Resource On PlayStation 5
Additional information is also displayed, such as for Agents of Mayhem, which highlights that turning on HDR in the game menu crashes the game on PS5. It's an impressive website and will be a valuable resource in the coming months and years to catalogue how PS4 games perform and the difference between that performance on older systems and newer ones.
Source – [Backwards Compatible via PushSquare]