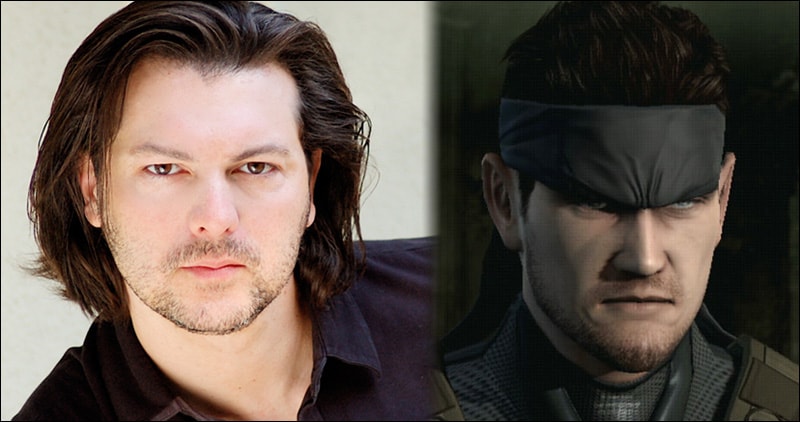 Solid Snake voice actor David Hayter has weighted on Sony's PS5 backwards compatibility plans, expressing his disappointment that it doesn't extend beyond PS4 games.
Solid Snake VA Talks PS5 Backwards Compatibility
Speaking on episode 2.7 of the PAL Keys podcast, Hayter, who has voiced Solid/Naked Snake since 1998's Metal Gear Solid before being replaced by Kiefer Sutherland for Metal Gear Solid 5, said that he would have rather Sony also make PS1, PS2, and PS3 games be compatible with the new console.
It really annoys me that backwards compatibility is not ubiquitous. You know, I still have my Xbox 360 running and my GameCube, because there's just old games that I love and I wanna play – I wanna continue to play.

It really annoys me when a new platform comes out and it's like, 'Okay, all the old games are gone, and you have to buy all new games'. You know, I understand that that's commerce, but it's sort of a bummer, and it feels like there'd be people buying Metal Gear, to this day, if you could pop it into your PS5.

I don't get any money from that. I'm not saying that from a mercenary standpoint. I'm just saying, I'd love for more people to see the game and for younger people to be able to play it.

So yeah, that would be ideal, but I don't know if they'll do it, because it's such a cynical world. You know, it's like, 'No no no, you just have to buy all-new games.' But I think that's a short-sighted strategy and I really wish they would allow us to play across platforms.
Sony caught some criticism from gamers after it was revealed that PS5 wouldn't play older PlayStation console games, after Microsoft confirmed it would be offering full legacy support for Xbox Series X.
The PS5 is scheduled for release in holiday 2020.