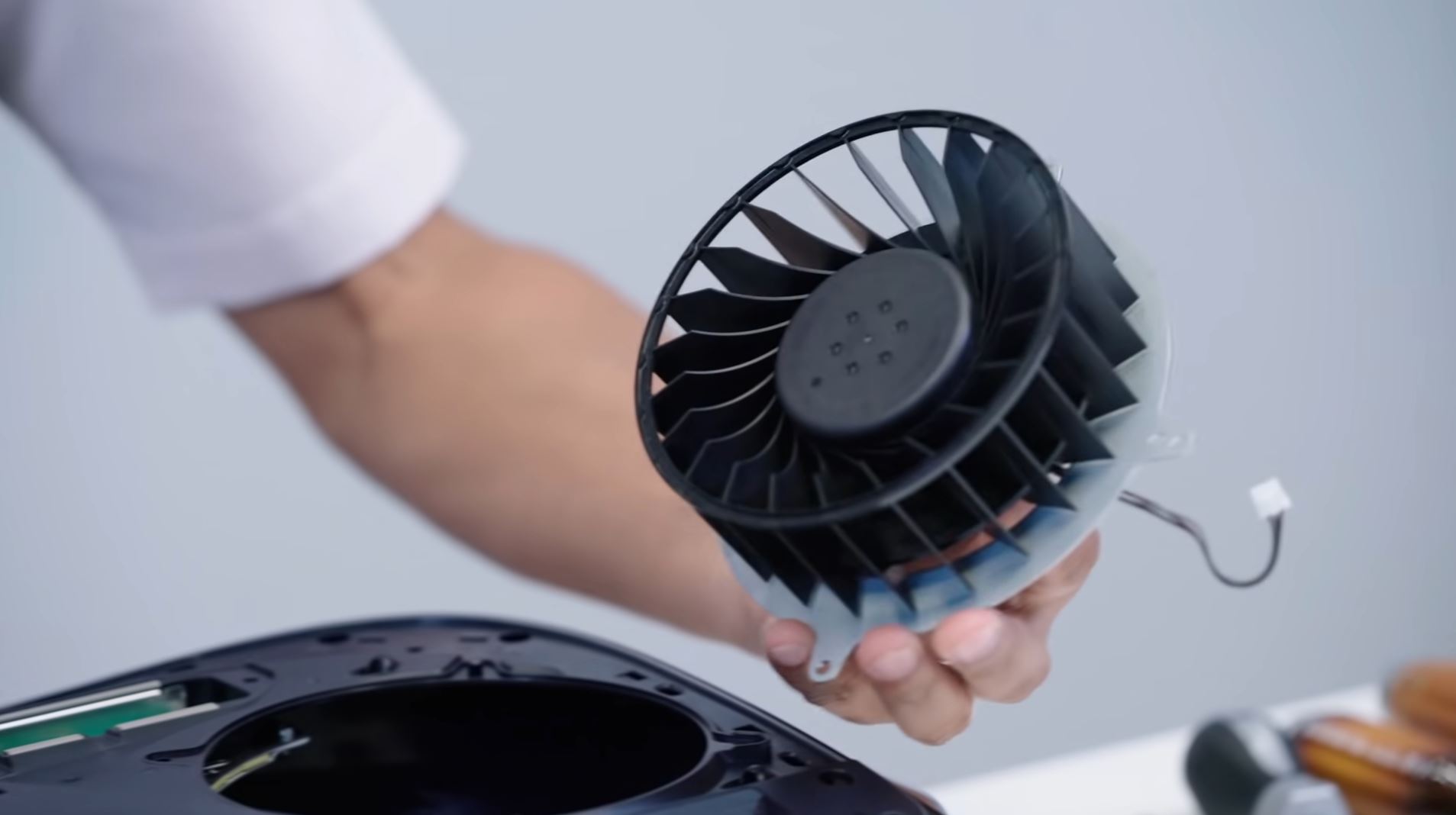 If you haven't been on the internet whilst you are playing all those new PS5 games, you may not have realised that multiple users have been reporting a PS5 coil whine issue, which can be disturbing and concerning. But, some people have managed to diagnose the issue within their PS5s and solve it relatively easily. So, this guide will show you how to fix the PS5 coil whining issue.
PS5 Coil Whine Issue – How To Fix It
One user on Twitter (@Frank_Supercell) has reportedly fixed the PS5 coil whine issue by opening up his PS5 and discovering that a sticky label had come loose and got in the way, causing the issue.
Update

Fixed it!

✅ Ruled out coil whining
✅ Reproduced sound with air (unplugged)
✅ Sound not from the bearings (side)

➡️ Object in the way?

Used Security Torx to open fan case and found that a sticky label got lose and in the way. Removed label. Issue fixed. 🤦‍♂️ pic.twitter.com/blqHuER44L

— Frank™ (FS7N) | WFH 🏡 (@Frank_Supercell) November 20, 2020
In order to solve this issue in this way all you need to do is pop off the sides of the PS5, as demonstrated in the PS5 Hardware Teardown video and unscrew the four screws of the fan case. This will open up the fan and allow you to take it out of your console. From there you will be able to look inside the fans little slot to see if you have the sticky label hanging out and move it back into place and out of the way.
Once you are done, put the fan back in, along with the case, and pop the sides of the PS5 back on the console. Make sure all the pieces have been properly secured and then plug your PS5 back in and turn it on. This should remove the coil whine. However, if it still persists you might need to contact PlayStation Support for further help.
Keep in mind that opening up your PS5 to this extent may void your warranty and if you would rather get it done professionally, PlayStation Support is where you should go, as they are currently looking into the issue.
Source – [@Frank_Supercell]