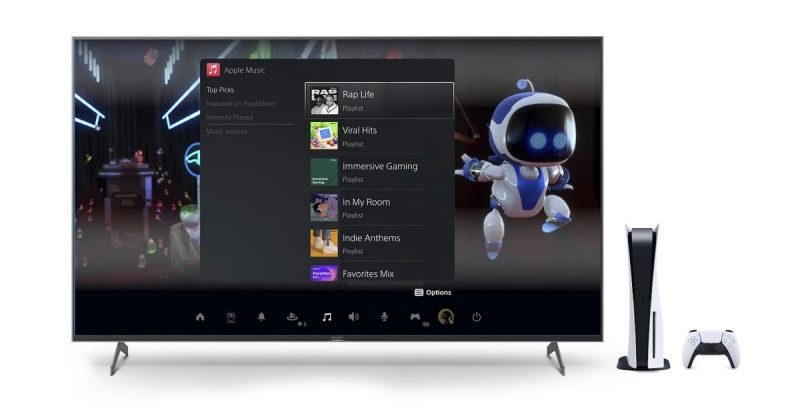 PS5 owners are able to get 6 months of Apple Music for free, from now until November 15, 2024.
The Apple Music app, along with the Spotify app are both available on PS5, and while Spotify is free so long as you put up with the ads, you can avoid that entirely by collecting six free months of Apple Music just for having a PS5.
All you need is a PS5, a PlayStation account, and an Apple account to link to. Once you've signed in, connected your accounts and redeemed your offer, you can start listening to any of the millions of songs available before, during or after you've played some games.
You will need to redeem the offer on your PS5 though, so you can't quickly redeem it on your phone or other device to have it ready and waiting at home. Thankfully it doesn't take very long past typing in your account information with a controller.
Source – [PlayStation]