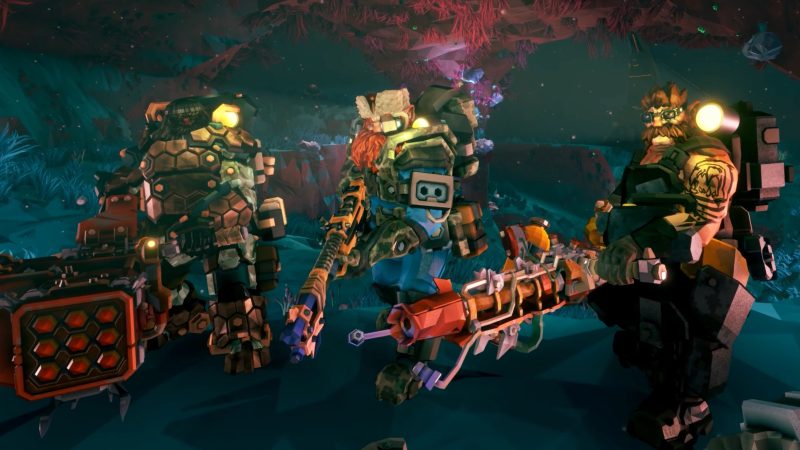 The PlayStation Plus titles for January 2022 are now available for subscribers to claim. If you'll recall, this month's lineup was first leaked and then officially announced days later.
Players on PS5 get two titles native to the console, with DiRT 5 being the main PS5 title and Deep Rock Galactic having both a PS5 and PS4 version available. The third and final game for the month is Persona 5 Strikers.
If you've not checked out any of these titles, now is certainly the chance. It's worth noting that this is the strongest month we've seen from PlayStation Plus for a while. DiRT 5 is an excellent racing game that looks gorgeous on new hardware.
Deep Rock Galactic is an incredible co-op shooter that brings the kind of peaceful fun and tranquility you'll find in Minecraft together with the bombastic and frenetic action of Left 4 Dead. It's also launching on PlayStation through PS Plus.
For more on Deep Rock Galactic, you can check out our interview with Ghost Ship Games chief executive officer Søren Lundgaard about the game coming to PS5 and PS4.
Last but not least, Persona 5 Strikers is a new take on the Persona gameplay and combat while keeping with the same beloved cast from Persona 5. It's a great avenue for those to get into the series if you've been curious, or an amazing new take on what you already love for veterans.
Whether these sound like your bag or not though, it is always worth claiming them. You never know when you might want to try something new.
Source – [VGC]