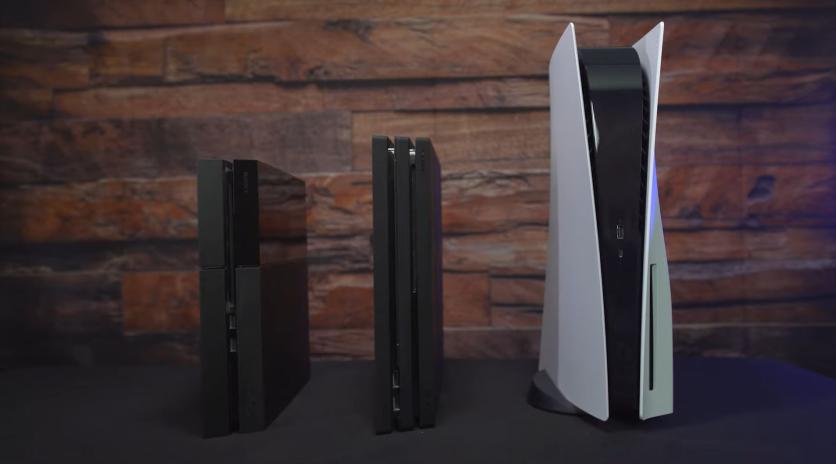 It's already know that the PS5 is a pretty meaty console in terms of size, but how does it compare side-by-side with the likes of Xbox Series X, PS4, PS4 Pro and other past systems? Well, we now know, and it's fair to say that Sony's new console is an absolute unit.
Related Content: PS5 Unboxing Videos Drop As Us Media Goes Hands-On
PS5 Size Comparisons Showcase How Big Sony's Console Is
First up, via Shinobi602 on Twitter, we have the PS5 measuring up to the Xbox Series X & Xbox Series S, the Xbox Series X on its own, and the standard PS4.
Want more? Then how about how the PS5 sizes up compared to the PS4, PS4 Pro, PS3 and original Xbox? As you can see, Sony's new home console towers over all of them!
The PS5 is scheduled for release in the US and Japan on November 12 and in the UK and Europe on November 19.
[Source – Shinobi602 on Twitter, Nibel on Twitter]