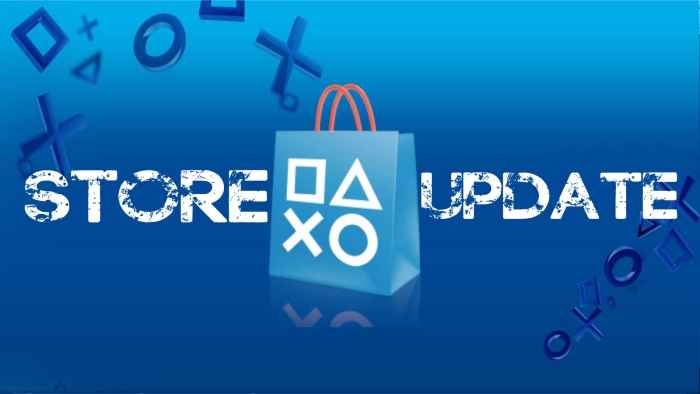 The new PlayStation PSN store update brings in loads of new PS4 games. Indulge in action-filled 8-Bit Armies and get your biggest catch in Fishing Sim World and more. Check out the drop list here of all PS4 digital releases. The following games are available following the PSN Store update on September 18.
PSN Store Update: New PS4 Games For September 18, 2018
#1 8-Bit Armies
A digital PS4 release coming on September 21, 8-Bit Armies let you gather resources, build and defend your own based, and discover destructive super weapons.
#2 Anodyne
Take your broom and solve puzzles in this game set in an abstract environment.
#3 Capcom Beat 'Em Up Bundle
Did you miss your arcade days? Experience it again because it's back in Capcom Beat 'Em Up Bundle. The new PS4 game has seven classic games (multiplayer and online powers).
#4 Fishing Sim World
Fishing Sim World promises the most real fishing experience you'll ever have. Learn how to control the reel and develop your patience to catch heavy bass. Reward your hard work with lots of fishing trophies reward.
#5 The Gardens Between
Next in PSN store update is a story on how two best buddies, Arina and Frendt conquers all puzzles to get out the mystery garden world. It is set to release on September 20.
#6 Hover: Revolt of Gamers
Jump and perform all your tricks and stunts in this fast-paced Parkour game (single and multiplayer).
#7 Labyrinth of Refrain: Coven of Dusk
Hunt marvelous treasures, defeat frightening monsters and excavate buried secrets in Refrain's labyrinth. Play as Dusk Witch Dronya and her protégé Luca.
More New PS4 Games PSN Store Update
#8 Legendary Fishing
Feel the adrenaline as you try to pull out over 20 species of fish in new PS4 games. Upgrade your fishing rod's gear and get rewards from missions and many fishing destinations. You can go fishing solo, with friends and family.
#9 My Brother Rabbit
My Brother Rabbit is about the love of the family. A young ill girl must survive with his brother until their parents find the cure. Your success depends on your imagination.
#10 RGX: Showdown
Experience street racing in a whole new level and climb the leaderboards. Unlock new cars and customize your cars with your own style.
#11 Scribblenauts Mega Pack
You'll need your brain power to solve puzzles in not just one, but two classic Scribblenauts!
#12 Speed Brawl
Get a feel of Fast and the Furious in this racing plus combat game. Action gets faster and faster as you make more combos and release special moves.
#13 Splody
Relive classic Bomberman on a whole new level of thrill in Splody. Just plant bombs and quickly move out or you'll be your own victim.
#14 Toon War
Be the hero and free villages from the dark force. Destroy enemies and eliminate bosses in this stick shooter game.
#15 Warface
Choose among four classes with their own special abilities and complete missions and raids on Warface's huge map. Shoot and play with millions of Warface fans all over the world, all for free!
Which of the new PS4 games from the PSN store update you like?