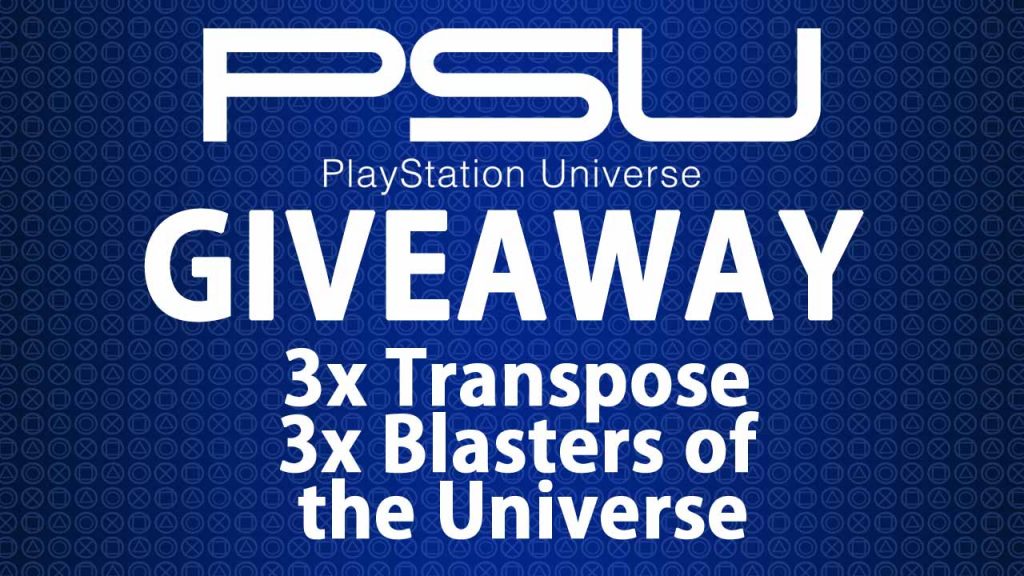 In cooperation with Secret Location, PSU is giving away 3 x PS4 North American codes for PSVR title Blasters of the Universe, and 2x North American and 1x European codes for PSVR title Transpose.
This means 6 lucky winners will receive a digital download code for the PlayStation Store from us.
You can enter our giveaway through the box below:
3x Blasters of the Universe Keys (PSVR) & 3x Transpose Keys (PSVR)

Additionally, these two games feature in the current August PSN North American PSN sale too – and you can check out both titles at the store links below:
After completing the first two mandatory tasks, you can complete more tasks to earn extra entries. The more entries you have, the higher your odds of winning. And with 6 codes up for grabs, everyone has a fair shot.
Bonus Tip: We added a special task that can earn you 10 entries every day for simply visiting the PSU.com homepage through the giveaway box. You will see this option after completing the first two entries. That's 70 entry tickets over the course of a week.
The giveaway runs from August 20th – August 26th. We'll contact the winners by Email to send the download code, which you can then enter in PSN.
What are you waiting for? Entering is free and only takes one minute!