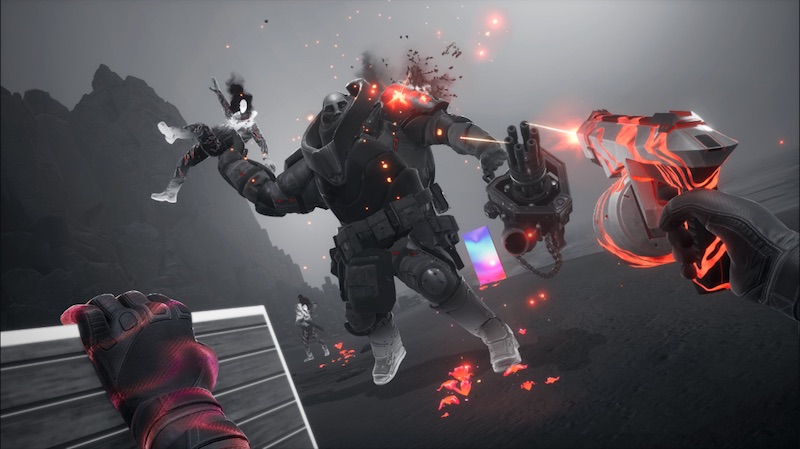 nDreams has slapped a July 4, 2023 release date on PSVR 2 shooter Synapse, also confirming the game will feature voice talent from David Hayter (Solid Snake from Metal Gear Solid) and Jennifer Hale (Female Commander Shepard from Mass Effect) among its cast.
Hayter, who also penned the screenplay for 2000's X-Men movie, will provide the voice of Colonel Peter Conrad, a once-respected black ops leader who has now become a notorious enemy of the state after going rogue. Hayter had previously worked with nDreams on Phantom: Covert Ops.
Meanwhile, Hale will take on the role of Handler Clara Sorensen, the director of Bureau V, an ultra-secret organisation. Sorensen also serves as the player's only link to the outside world from within the mind of Conrad, serving as a guide through the Colonel's wrapped subconscious. Hale also worked alongside Hayter in Metal Gear Solid, where she played Naomi Hunter.
Check out the trailer below.
Related Content – Sony PS5 Complete Guide – Everything Explained About PlayStation 5 For New Owners In 2023
Taking on the role of a highly trained operative, Synapse sees players tasked with breaking into the Colonel's mind to extra vital intel that will subvert his plans for Armageddon. The game takes full advantage of the PSVR 2's ample hardware, including haptic feedback and adaptive triggers via the Sense controller, plus motion-controlled telekinesis.
Synapse launches on PSVR 2 on July 4.