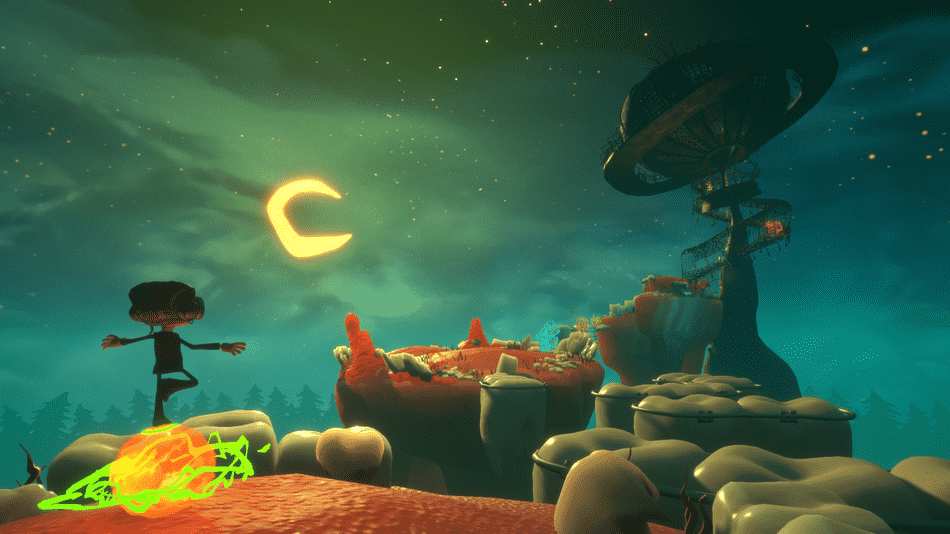 Double Fine Production has revealed that the Psychonauts 2 release date has been pushed back to 2020. The long-waited sequel to the cult classic was originally scheduled to appear this year, but has now been delayed following news at E3 2019 last week that Microsoft had purchased the company.
Psychonauts 2 Release Date Delayed
Double Fine's acquisition at the hands of the Xbox format holder was quite a surprise. However, the game is still slated for release on the PlayStation 4 as previously planned, so it's not going to become an Xbox One-exclusive. Still, it does mean that Double Fine's future projects will remain firmly under the Microsoft umbrella.
Directed by Tim Schafer, Psychonauts 2 was announced during The Game Awards 2015 and was funded via Fig, where it raised nearly $4 million by the beginning of 2016. Schafer had been wanting to make the game for a while, but progress was halted due to financial reasons.
The original Psychonauts was released back in 2005, and while it received rave reviews from critics at the time, it didn't actually set tills alight, becoming a commercial disappointment. Nonetheless, fans had been clamouring for a sequel ever since. Psychonauts 2 will pick up following the events of Psychonauts in the Rhombus of Ruin, and will see Raz come to understand the term 'girlfriend' and explore the curse that continues to affect his family.
Set from a third-person perspective, Psychonauts 2 sees Raz utilising his psychic abilities to delve into other peoples' minds and explore their mental worlds, while engaging in various platforming challenges using telekinesis, pyrokinesis, and levitation.
Psychonauts 2 is scheduled for release in 2020 on PS4, PC, and Xbox One. A concrete release date has yet to be revealed, but we'll keep you in the loop as soon as we hear something.
In the meantime, the original Psychonauts is available to play on PS4.