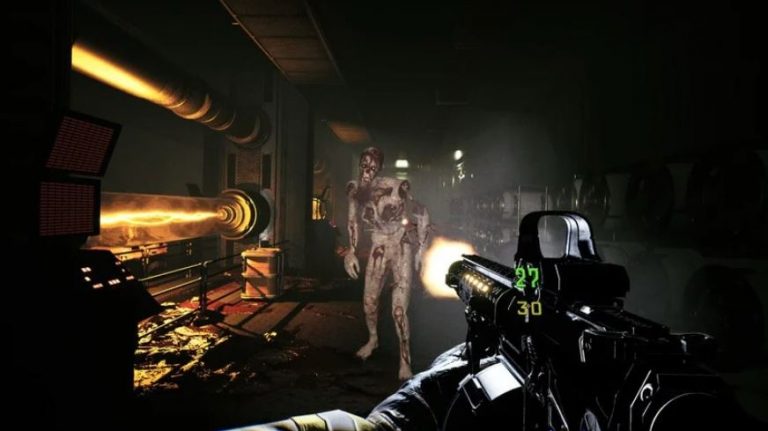 TeamKill Media has released a new trailer for Quantum Error that trumpets the various 'next-gen' PS5 features seen in the game, including silky-smooth 4K/60 FPS support and DualSense haptic feedback.
Check out the trailer below.
Related Content – Sony PS5 Complete Guide – Everything Explained About PlayStation 5 For New Owners In 2023
TeamKill Media previously made a lot of noise about how Quantum Error takes advantage of the PS5's various capabilities, including near-instant load times thanks to the system's SSD, 3D audio, and the aforementioned DualSense controller's unique functionality.
The game was originally in development for the PS4 but this version of the game was cancelled, as the developer revealed it would have had to downgrade the game too much to make it work. At the end of the day, the team decided to cut their losses and focus on the PS5 edition.
Quantum Error is scheduled for release on November 3, 2023 for PS5.