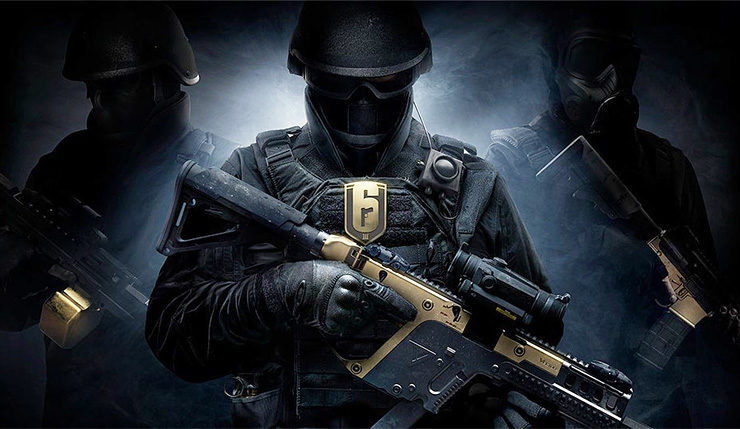 Tom Clancy's Rainbow Six Siege 1.71 update patch notes are now live for your consumption, with Ubisoft adding a bunch of new tweaks for its successful squad-based shooter, including new recoil animations for sub-machine guns and an increase to bomb defuse timers.
Rainbow Six Siege 1.71 Update Patch Notes
Here's a preview of the patch notes below, with the full list available to view here.
BALANCING
For full details and insights into the Y4S3 balancing changes, please see our Pre-Season Designer's Notes.
Defuse timer changed to 7 seconds (from 5s) for both Ranked and Unranked playlists. Casual playlist still at 5s defuse timer.

Hostage position in 2F Theatre room on Coastline has been moved to in front of the TV.

Slightly increased vulnerability radius of deployable shields and Volcan shields to explosives.
GOYO
Goyo – Fire from Volcan Shield fire AoE duration lowered to 10s (previously 12s).
IQ + AMARU
G8A1 magazines (IQ and Amaru) increased to 301 (up from 201) in PvP. PvE increased to 401 (from 201).
OTHER
SMG Recoil Animation Update – With Ember Rise we updated the SMG animations and now each one has it's own unique set of animations. The resulting effect is that there is less perceived shaking when ADS. This is an update to the animation only and recoil has not changed.

RFF: We have delayed the following updates while we work on a few things.

Player Behavior – Playlists lock after leaving a ranked game.

Player Behavior – RFF Squad management.

Player Comfort – New surrender parameters.
We'll provide an updated timeline for these changes when they are closer to release.
BUG FIXES
GAMEPLAY
FIXED – Hot breaching exploit.

FIXED – Reloading of an extra shell in all non-magazine fed shotguns.

FIXED – Frag grenades remains in the player's hands if you attempt to ADS and use the gadget before the ADS animation completes.

FIXED – Nitro cell sometimes wont detonate.

FIXED – Reinforcing a wall after attaching a shield in a nearby door way will destroy the shield.

FIXED – Full ADS accuracy is not attained when ADS animation is completed.

FIXED – While vaulting, ADS is misaligned for operators with ballistic shields.

FIXED – ADS shooting animation is delayed after sprinting when angled grip is equipped,

FIXED – Advance deployment gauge does not match the real deployment time of the Deployable shield V2.

FIXED – Quickly switching between secondary and primary gadgets will cancel the deployment animation.

FIXED – Improper breach charge explosion can result in damage or death of players on deploying end.

FIXED – Detonating a "Breach Charge" does not pull operator out of ADS.

FIXED – Breach charges can kill a player through a soft wall that was not destroyed.

FIXED – Two shields can be placed within the same double doorframe. One doorframe = one deployable shield.

FIXED – Deployable shields cannot be attached onto two doors that are close to each other.

FIXED – Player is unable to attach a shield on a door after a previous shield was attached to it and destroyed.

FIXED – Weapon rotation and lean transition times are out of sync.

FIXED – Switching between spectating the owner of a drone and the drone can remove SFX of jammed drones and pest SFX.