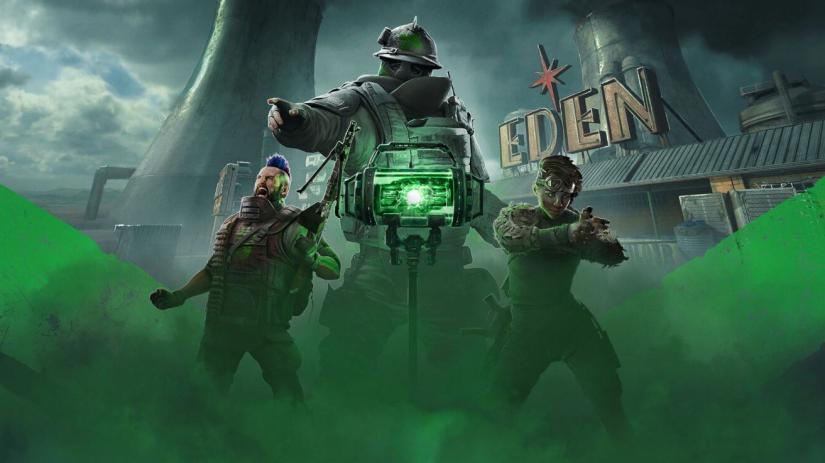 Ubisoft has officially unveiled the Rainbow Six Siege: Apocalypse limited-time event, which kicks off today and runs until May 18.
The setting for Apocalypse, as you might have guessed, has seen humanity brought to its knees following the collapse of society due to our reliance on wasteful energy. A reactor meltdown has caused the destruction of crops and the contamination of water supplies, and has left the air poisoned.
Two factions now battle for survival in the shape of The Keepers, who are a group of 'hopeful warriors' led by Seer and consist of Maestro, Melusi, Rook, Smoke and Valkyrie. The Warband are the second group, who are a clan of roaming scavengers lead by the General and consist of Fuze, Gridlock, Maverick, Nomad and Twitch.
Rainbow Six Siege Apocalypse sees players having to fight for the plant in a version of Outback that takes place after end times. If you're on the Attacking team, you'll be tasked with defusing the container holding the plant, or if you're on the side of Defense, you must project it under a time limit.
Attackers are able to activate specific scanner rooms to know if a Defenders lurks inside, while Defenders can move the container around the map.
Related Content – Sony PS5 Complete Guide – A Total Resource On PlayStation 5
Rainbow Six Siege: Apocalypse is now available to jump into on PS4.
[Source – Ubisoft]